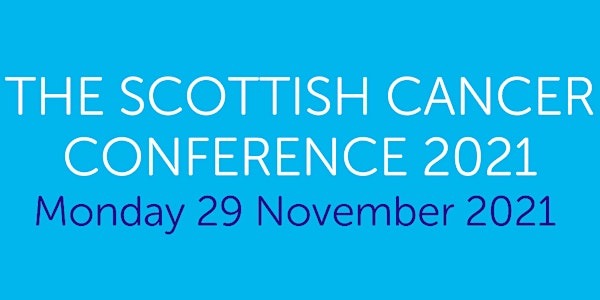 Scottish Cancer Conference 2021: Improving Outcomes Beyond the Pandemic
Join us for the first Scottish Cancer Conference since 2019, where we will discuss improving cancer outcomes beyond the COVID-19 pandemic
About this event
This will be a unique gathering of organisations involved with cancer; from patients to pharmaceutical companies and from clinicians to charities, presenting an unrivalled opportunity to share, learn, network and understand the latest development in our combined efforts to beat cancer.
Last year's conference was cancelled due to the impact of the pandemic. As COVID-19 has not gone away, this year's conference will be hosted virtually. However, this means that we are pleased to announce that tickets will be free of charge for this year.
This event will be run on Microsoft Teams Live. Ahead of the conference, details of how to dial in and participate will be sent to registered attendees.
For more information, visit www.scottishcancerconference.org.uk or follow @ScotCancerConf on Twitter.