Description
Open to all - General Public, Students, Staff and Alumni
Win up to £150,000 for your Business.
As part of the University of Dundee's Entrepreneurship Week, we are delighted to host a Scottish EDGE workshop. Scottish EDGE is a competition aimed at identifying and supporting Scotland's up-and-coming, innovative, high-growth potential entrepreneurial talent. Step one to apply for the competition is a video pitch - hear from the Teams at Elevator and Scottish EDGE Fund about how to master your pitch and how to apply for the Scottish EDGE. scottishedge.com
Scottish EDGE is made up of three categories:
Scottish EDGE, for companies of all sectors and stages and includes specialist Higgs EDGE (science, technology) and Creative EDGE awards;

Young EDGE, for companies where all directors are under the age of 30; and

WildCard EDGE, for companies who are currently pre-trading.


Scottish EDGE Round 12 Key Dates:
• 31st January February 2018 - Application window opens
• 7th March 2018 – Application window closes at 14.00 (2.00pm)
• March/April 2018 – 1st Stage Assessments undertaken
• May 2018 – Wild Card EDGE Final
• May 2018 – Scottish EDGE Semi Finals
• May 2018 – Young EDGE Final
• June 2018 – Scottish EDGE Final
Event Agenda:
Arrival 2.45pm-3.00pm
Steven Hamill from the Scottish EDGE Fund gives technical details about the Scottish EDGE fund 3pm-3.30pm
Q&A 3.30pm – 4pm
Andy Campbell (Elevator's Accelerator Manager - Dundee) welcomes with overview of Elevator, experiences of judging and session on making the video pitch and what to include 4pm
Past winner experience 4.45pm – 5pm
Network and close 5.5-30pm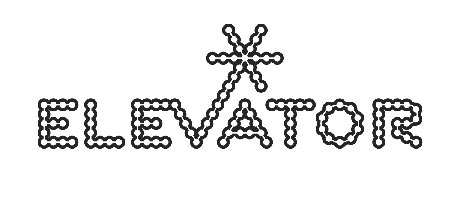 The event is being held in the new cutting-edge Centre of Entrepreneurship facility which is a partnership between Elevator and the University of Dundee forming a beacon of Entrepreneurship for the Dundee City area.
University of Dundee Entrepreneurship Week 2018 is being held to coincide with Dundee Business Week supporting businesses, enterprise and entrepreneurship across the city.
#ThinkAskAct #MakingItHappen