Event Information
Location
RBS Conference Centre, Edinburgh
RBS Gogarburn
Edinburgh
EH12 9BS
United Kingdom
Description
Hashtag for this round: #EDGE15

(Please Note: A separate Higgs EDGE Final will be held on 28th Nov at RBS Business School, and will feature some of the competition's STEM Focused businesses. Tickets and information for the Higgs EDGE Final can be found here: https://higgsedge15.eventbrite.co.uk)
---
Date: 3rd Dec
Venue: RBS Conference Centre, Gogarburn, 175 Glasgow Rd, Edinburgh EH12 9SB
---
Scottish EDGE, the UK's BIGGEST small business funding competition, is delighted to announce that tickets for the Round 15 Final are now available!
Taking place on Dec 3rd at 9am until 9pm, at the Royal Bank of Scotland's Gogarburn Conference Centre, Edinburgh, the Round 15 Final will support Scotland's most innovative, high-growth potential startup businesses with up to £150,000 in cash and an all-encompassing business support package.
Having completed 14 successful rounds, Scottish EDGE – which is supported by the Royal Bank of Scotland, the Hunter Foundation, the Scottish Government and Scottish Enterprise - has had an unquestionable impact on the Scottish economy.
To date, EDGE has awarded over £14 million to over 350 Scottish businesses. In the last round of Scottish EDGE, cash prizes of over £1 million were shared amongst just under forty winners across four different competition categories.
The exciting and fun final will consist of pitching, networking, great exhibitors and an exciting keynote speaker (announced on Thurs 31st Oct). The evening Awards Ceremony, as well as featuring more exciting speakers, will offer the chance to see which of this Round's finalists will take home a share of the over £1 million prize pot on offer.
Grab a FREE ticket now for what is sure to be an unmissable event!
---
Guest Speakers:
As well as the exciting pitching, networking, and exhibitors, the Final will also feature keynotes from high-profile guest speakers which, in the past, have included Gareth Williams of Skyscanner, Oli Norman of itison, Duncan Logan of RocketSpace and BrewDog founder James Watt.
For Round 15, we are delighted to welcome renowned philanthropist and long-time Scottish EDGE supporter, Sir Tom Hunter, who will conduct a fireside chat with a fellow high-profile entrepreneur who is not only a business heavyweight but a regular on our TV screens, Theo Paphitis.
---
Sir Tom Hunter | The Hunter Foundation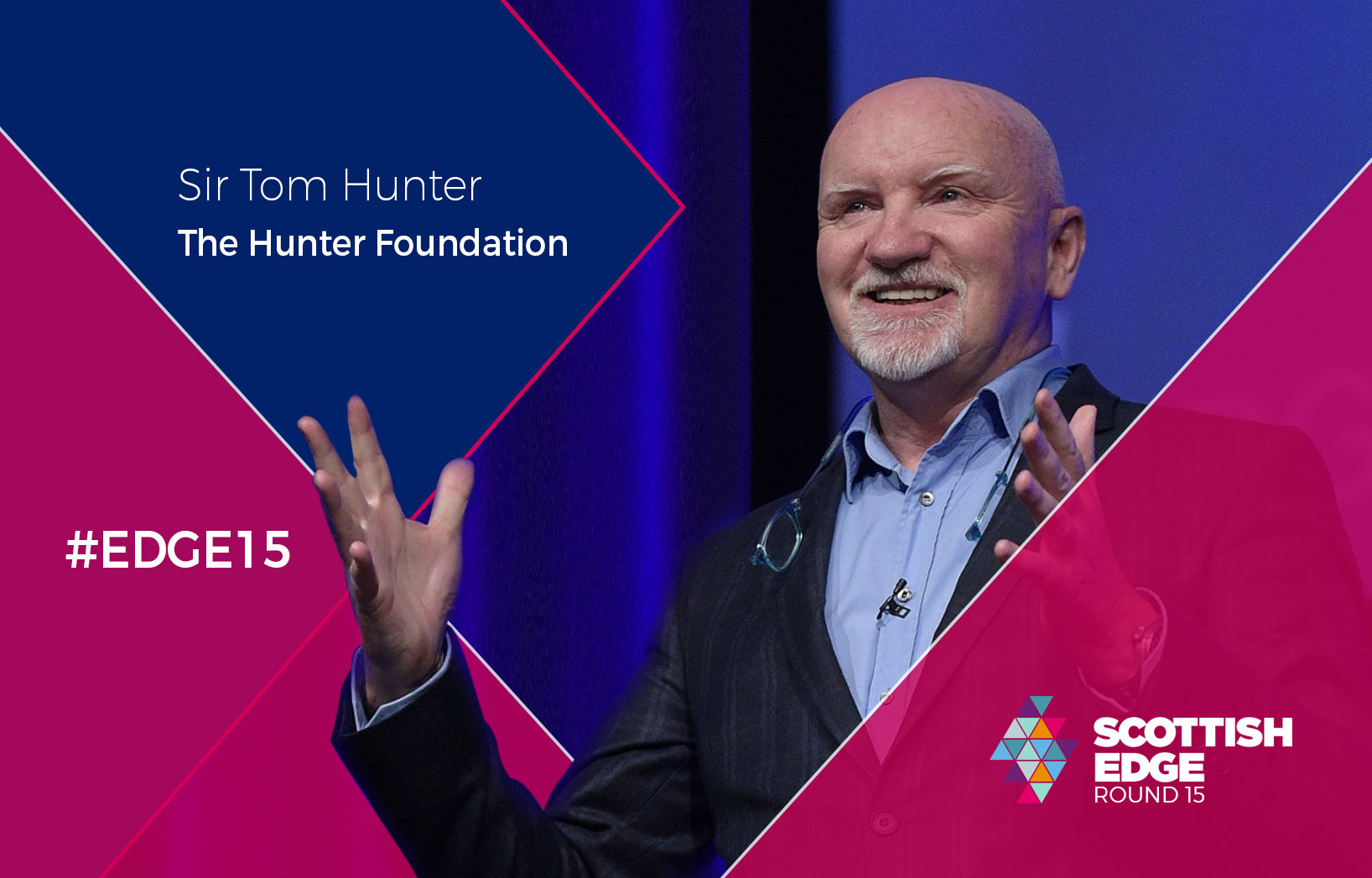 ---
Theo Paphitis | Retail Entrepreneur and TV Dragon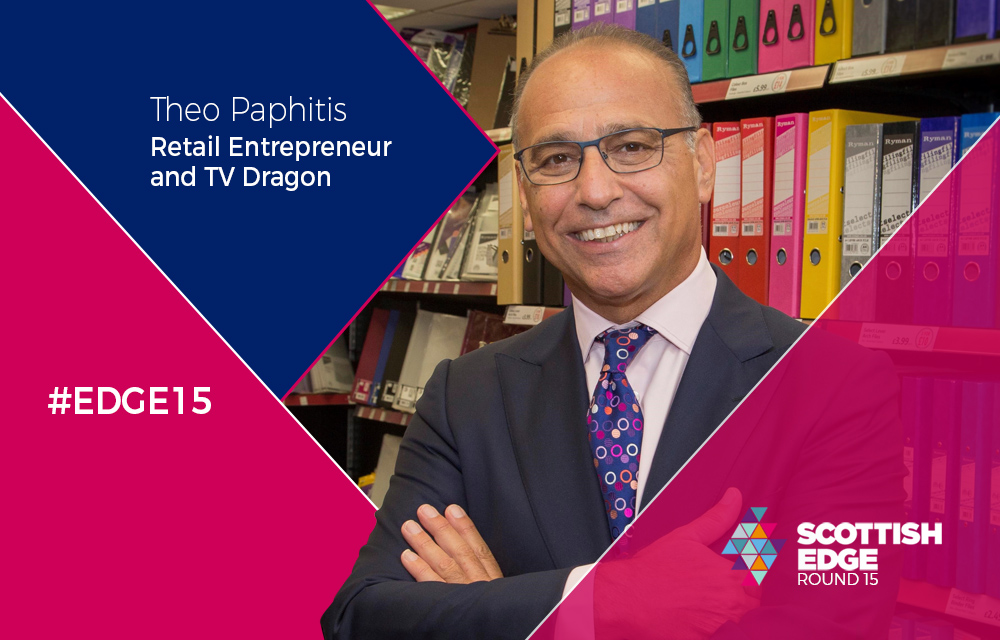 ---
Schedule:
Please note: Schedule subject to change.
Live Final
8:45 am - Doors Open
8.00 am - Exhibitor access
8.45 am - Doors open
9.15 am - Welcome and pitching
11 am - Networking
11.30 am - Pitching resumes
12.30 pm - Keynote speakers
1 pm - Lunch and networking
2 pm - Pitching resumes
3.30 pm - Networking
3.45 pm - Pitching resumes
5 pm - Closing remarks

Awards
5 pm - Buffet Dinner
6.15 pm - Welcome
6.30 pm - Awards session one
7 pm - Keynote Talk
7.30 pm - Awards session two
8.10 pm - Closing remarks
8.20pm - Drinks reception
9.30pm - Carriages
Date and Time
Location
RBS Conference Centre, Edinburgh
RBS Gogarburn
Edinburgh
EH12 9BS
United Kingdom