Scottish Government - International conference on Improvement and the use o...
Description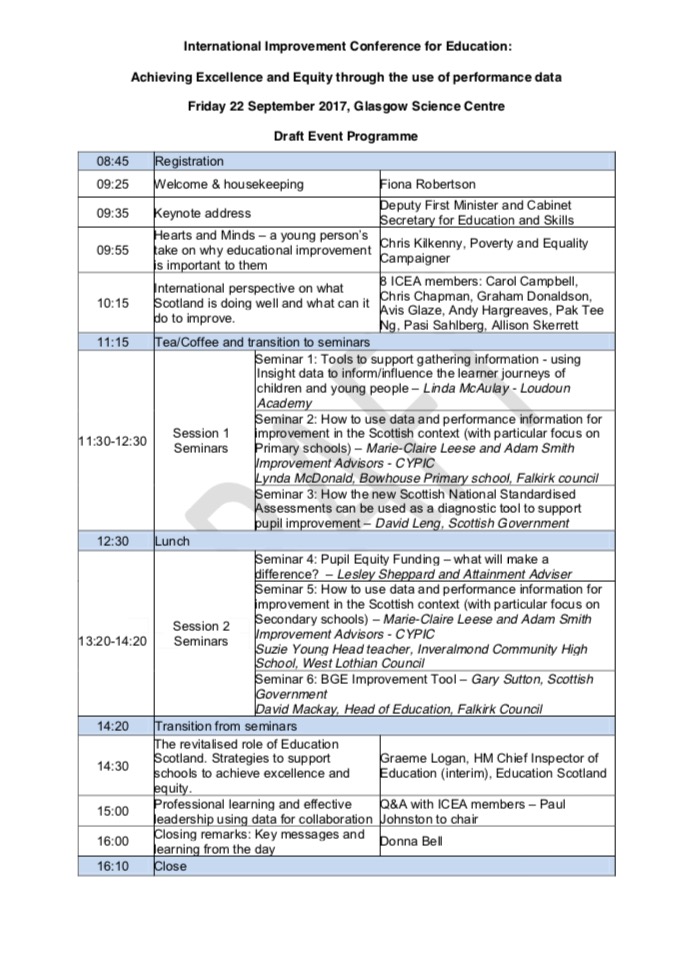 The Scottish Government will be holding an International Conference on Improvement and the use of performance information to bring together headteachers and senior leaders from local authorities across Scotland as part of a commitment made in the National Improvement Framework and Improvement Plan for Scottish Education 2017. The event will focus on using knowledge and high quality data for improvement.
This will allow audience members to share best practice and network across schools and authorities on using their data for improvement purposes. The timing of the conference, immediately after the third meeting of the International Council of Education Advisers (ICEA), means it will provide an opportunity to learn from other countries by hearing directly from international experts, including members of the ICEA.