Come and hear about the new 25-year hindcast of the Scottish Shelf Model (SSM) and network with other SSM users.
About this Event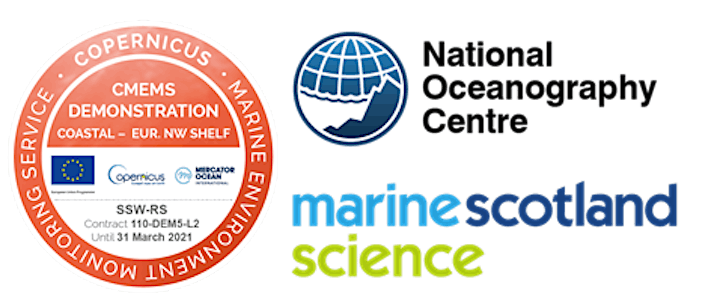 Please note that this event will be held online due to the current Covid-19 situation/restrictions.
The SSM is a numerical hydrodynamicmodel covering the Scottish continental shelf waters. The highly resolved Scottish coastline enables the circulation in coastal and inshore areas to be modelled at a high resolution.
One of the most recent data products, scheduled to be released in November 2020, is the Scottish Shelf Waters Reanalysis Service (SSW-RS), a downstream service of the Copernicus Marine Environment Monitoring Service (CMEMS). The SSW-RS will provide a 25 year (1993-2017) hindcast model run which will be available for download at any time.
This information event will include (not exclusively and subject to change):
Information on SSM and the reanalysis service
Technical details of the model setup and forcing
Getting started with SSW-RS
What can SSW-RS do for you?
Discussion and networking
The event will be held online (zoom). More details of the format will follow!
If you have any questions about the SSM or about this event, do not hesitate to contact us (sswrs@gov.scot).