Description

---
Looking to have fun while gaining a new skill? Our scrapbooking workshops will help you to create beautiful layouts for displaying precious memories.
Looking to create your own scrapbook but not quite sure where to start? Our scrapbooking workshop will teach you how to make a beautiful home for your photos and souvenirs. Using personal items that you'll bring in from home along with the latest craft materials, you'll create at least one double page layout and learn lots of useful tips including how to arrange your photos, layer pages and embellish your scrapbook with different products available in-store.
This workshop's duration is 3 hours - enough time to build up a wealth of knowledge that will allow you to scrapbook at home with confidence. Our crafters will spend half of the workshop teaching you a variety of scrapbooking techniques; allowing you to spend the second half of the workshop working on your own scrapbook using your newly learned skills. You will receive a Paperchase A5 kraft scrapbook to work with and have access to unlimited craft supplies to use during the workshop.
We suggest choosing a theme for your scrapbook such as travel, a wedding or a family event. On the day of the workshop, bring along photographs and souvenirs that fit your theme and we'll help you get started!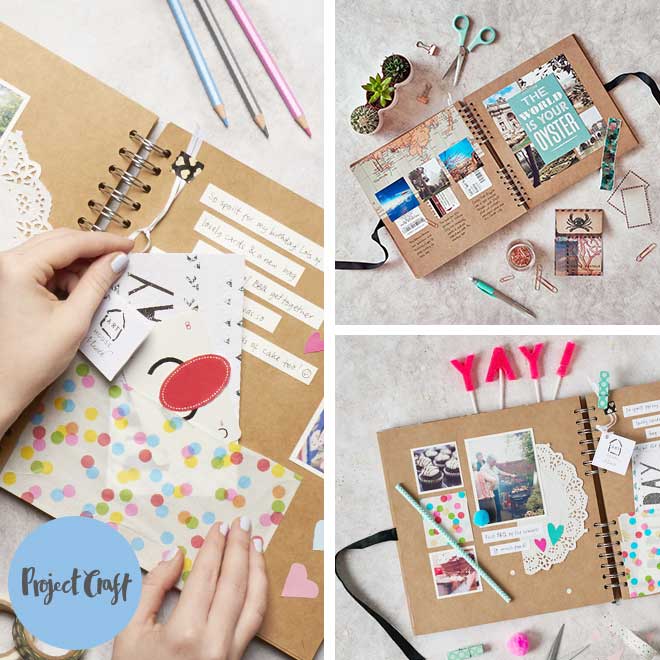 Please Note: Workshops are suitable for ages 8 and upwards. All under 16's must be accompanied by a paying adult. Workshop tickets and vouchers are non-refundable and non-transferable. This does not affect your statutory rights. In the unlikely event that Paperchase cancels an event, they will contact you via Eventbrite to arrange an alternative date or refund. Paperchase reserves the right to refuse entry and is at the decision of the store manager.