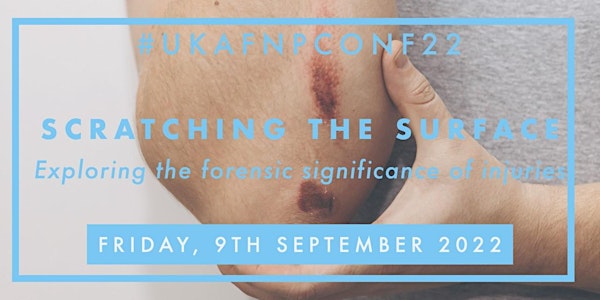 Scratching the surface - Exploring the forensic significance of injuries
Event Information
Location
Crewe Hall Hotel & Spa
Weston Road
Haslington
CW1 6UZ
United Kingdom
#UKAFNConf22 | 'Scratching the surface - Exploring the forensic significance of injuries'
About this event
The UK Association of Forensic Nurses and Paramedics are proud to announce our 2022 conference #UKAFNPConf22 | 'Scratching the surface - Exploring the forensic significance of injuries'. This conference aimed at forensic healthcare professionals working across the police custody and sexual assault examination settings will explore the forensic examination of injuries and their significance. This conference will be highly relevant to those forensic healthcare professionals who are often called upon to document injuries. Delegates will gain a greater understanding and awareness of the process of documenting injuries from a range of excellent speakers on the day.
Confirmed speakers
Dr Richard Shepherd
A retired Home Office Pathologist and best-selling author of 'Unnatural Causes' and 'The Seven Ages of Death'. Dr Shepherd will outline the stages of wound healing and the relevance to forensic examinations.
Dr Will Anderson
A lead Forensic Medical Examiner and Director of Patient Focused! will give an overview of the role of forensic photography in the forensic examination of injuries.
Roger Summers
Roger is a Forensic and Crime Science Consultant and will cover the classification and interpretation of injuries seen on forensic examination.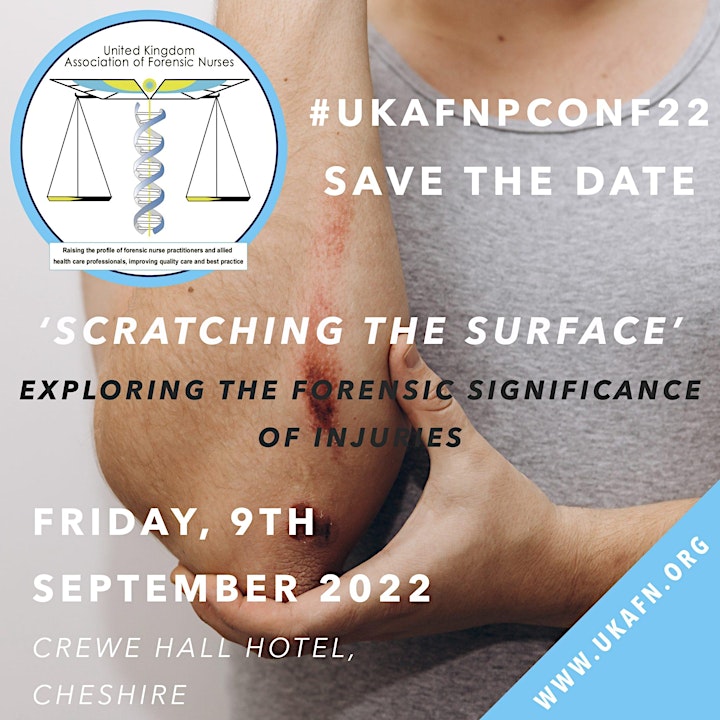 Included
Free parking
Tea, coffee and refreshments
Lunch buffet (please alert organisers of any specific dietary requirements when booking)
Prize draw
Meet with forensic providers, suppliers and other interested groups and stakeholders
Opportunity to network with like-minded clinicians

Patient Focused! Special event 8th September 2022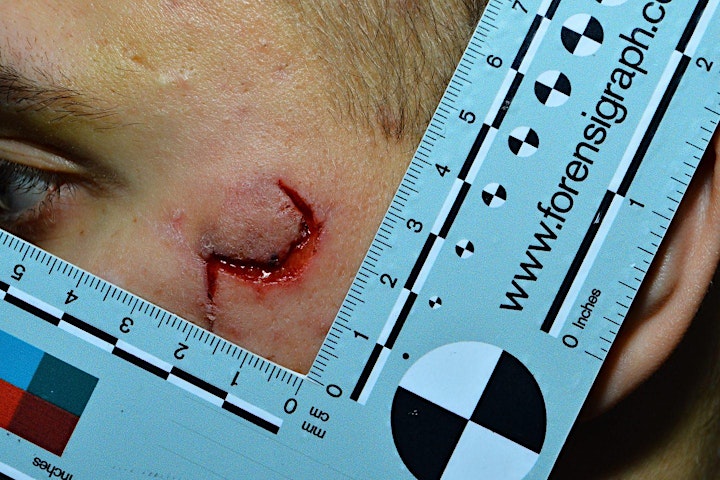 Patient Focused! are offering UKAFNP members a discounted Forensic Photography practical course, £220 with discount code: UKAFN22, the day before this year's UKAFNP conference, at Crewe Hall.
The course is accredited by the FFLM and the British Institute of Professional Photography.
Candidates must complete the 10 free online modules and MCQ assessments before attending the one-day practical courses. All equipment is provided, including one Nikon D3400 SLR and one external flashlight per student.
Each course is conducted by experienced photographers, doctors and make-up artists.
Places are limited, with a maximum of 12 students per course.
Anyone interested can book a place online or email info@patientfocused.co.uk directly
Crewe Hall Hotel, Cheshire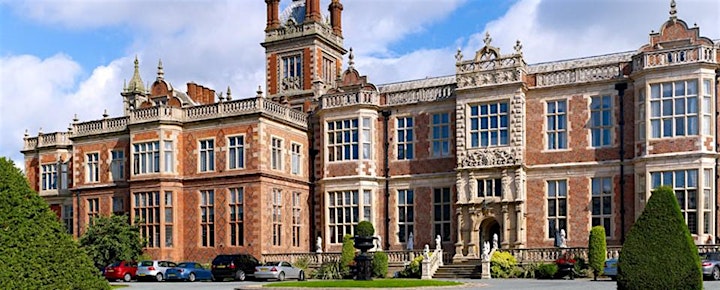 Step back in time to the magnificent surroundings of Crewe Hall, a stunning Grade I-listed Jacobean mansion with the wow factor, in scenic Cheshire.
Special hotel discount arranged
Other hotels close to the venue
(UKAFNP is not liable for any arrangements or bookings made)
Date and time
Location
Crewe Hall Hotel & Spa
Weston Road
Haslington
CW1 6UZ
United Kingdom
Refund policy