++++++++ The Virtual Red Carpet Media Events of the Season ++++++++ ++++++ Celebrating Black Excellence in Film, TV & Digital Media ++++++
About this event
+++++++++++++++ 2020 Screen Nation Awards +++++++++++++++
===================================================
6th Screen Nation Digital is Media Awards, Sunday 5th July
15th Screen Nation Film and TV Awards, Sunday 12th July ===================================================
2020 is our 15th year anniversary and we invite you to join us for the virtual celebrations of the Screen Nation Film & TV Awards and the 6th Digital is Media Awards. Just because we are online-only this year doesn't mean we're turning down the spotlight on the glamour. In fact, with luck there's going to be even more surprise celebrity appearances because much of the media industry is still going be lounging at home :)
This year more than any other the Awards will attract the cream of black British film, TV, and digital online stars & emerging talent who love its celebration of excellence, fun-filled energy, and its commitment to 'do for self'.
The 2020 virtual Award ceremonies take place on SUN 5th JULY and SUN 12th JULY online on your mobile device, laptop, and computer screen, right where you are now! The Awards are set to stream via our website WWW.SCREENNATION.ORG and broadcast on YANGA! TV on SKY 186 and stream via VISION TV www.VisionTV.co.uk/Channel/YANGA! with a fun-filled Award Ceremony direct from our Host's specially redesigned multi-million-pound 'studio' flat :), all topped off with a riotous Virtual IG TV Live After Party to end it all featuring a celebrity DJ clash and hot emerging music talent dial-ins.
All taking place across Screen Nation and partner social platforms, reaching up to a potential 350,000+ subscribers & followers.
We're busting our bra proudly to confirm that the Digital is Media Awards ceremony will be hosted by RAQUEL APPIAH @raquel.appiah the stunning fast-rising triple threat emerging actress, presenter & soon to be director. You're probably asking 'Raquel who...,' but trust us in about a year or so you wont be asking! We have so much faith in her talent that she's also down to do the hosting duties for the Film & TV Awards ceremony too! Raquel sings (a bit) is full of so much joyful infectious energy and still looks like she's still only 18!! You'll all know who she is very soon, so get set for some laugh out loud fun and high jinks all the way!! Its going to be an exciting affair.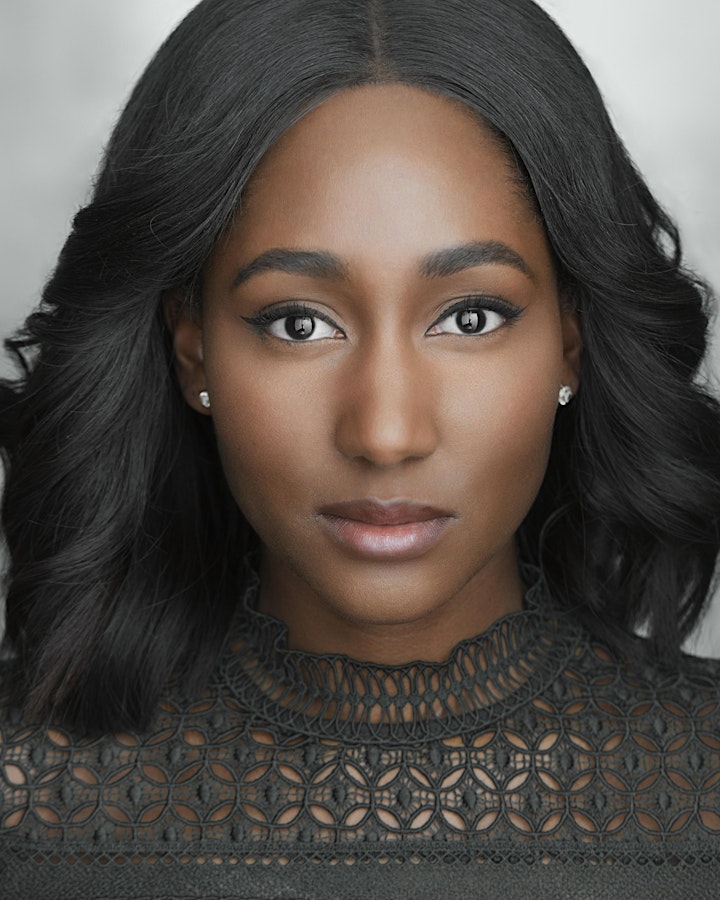 If everyone is available our Host will be joined online as usual by a great lineup of hot young personalities as guest presenters from the worlds of film, TV, media, sports, social media and culture!
Last year's hugely successful awards featured appearances by Rapman, funny ladies Rhea Ellen & Lola Jagun, top director Femi Oyeniran stars of Holby, Eastenders, and even the new Dr Who. Our virtual guest list is anticipated to include many surprise celebrity influencer guest presenters and the 'Screen Nation Kids', who will bring added prestige to the night and are amongst some of the most inspirational youth film, TV, fashion, business and activist talents in our community.
You know how we do!
+++++++++++++ SPECIAL GUEST PRESENTERS +++++++++++++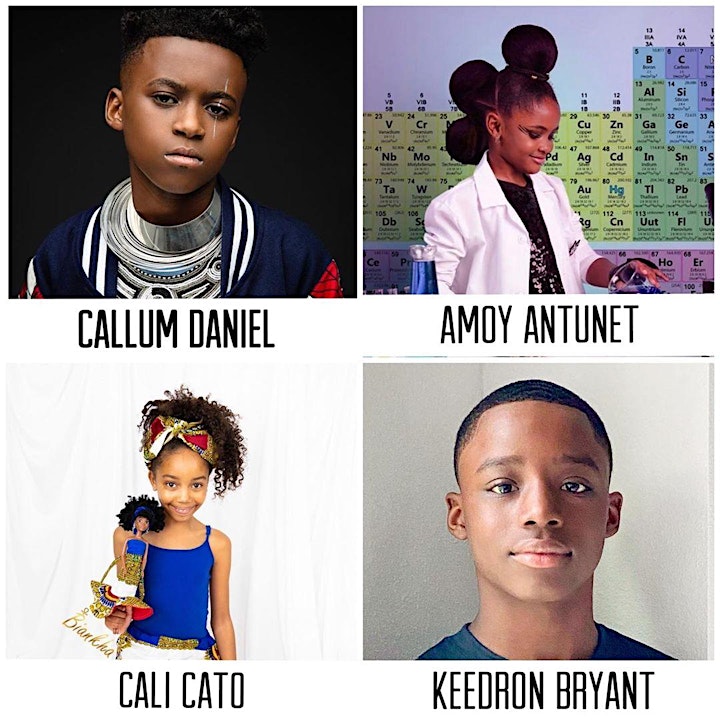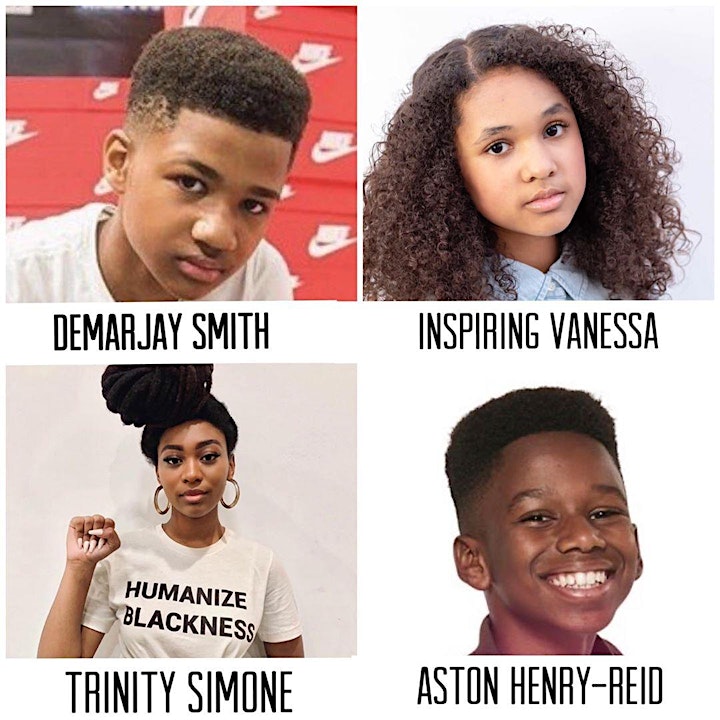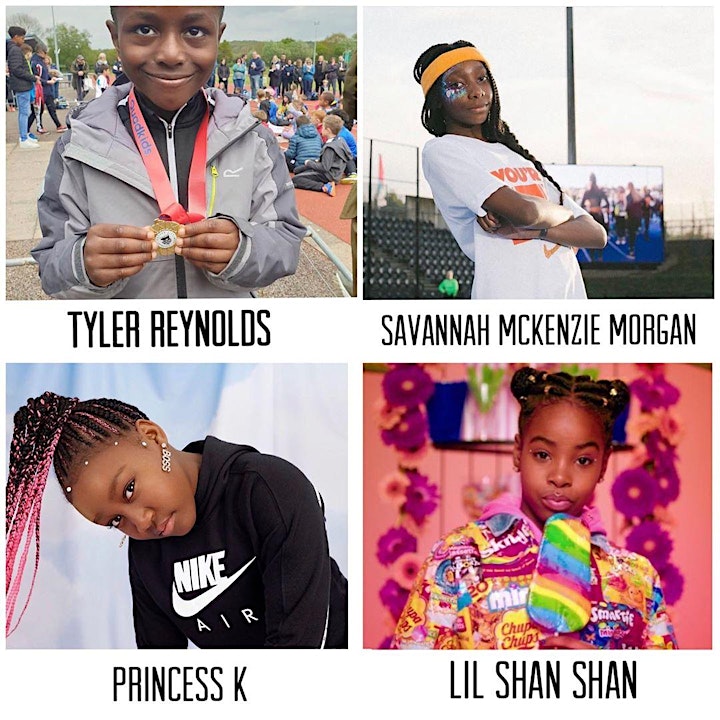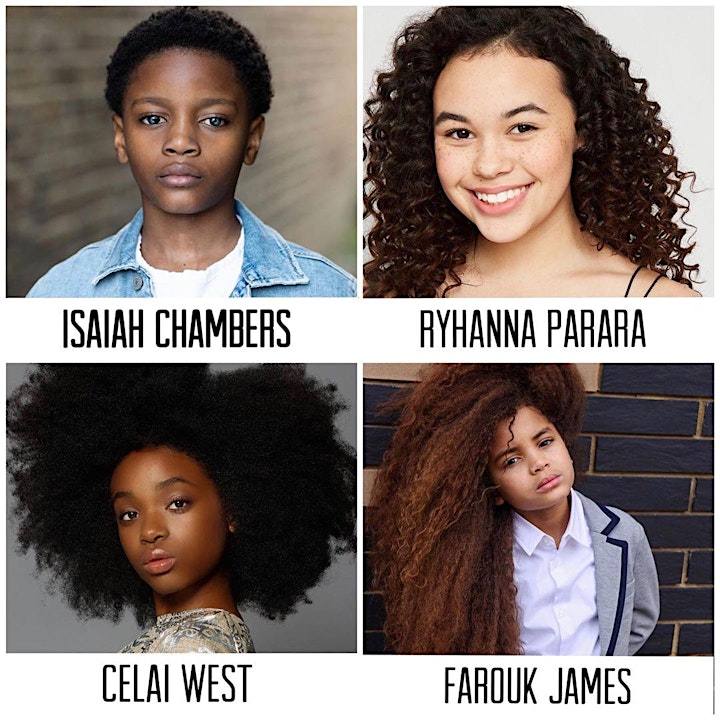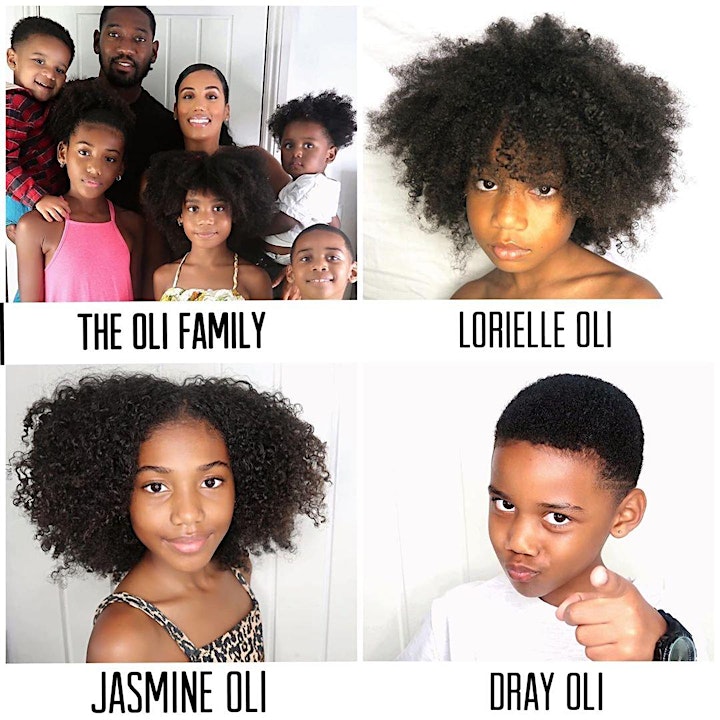 +++++++ 2020 DIGITAL IS MEDIA AWARD HONOREES +++++++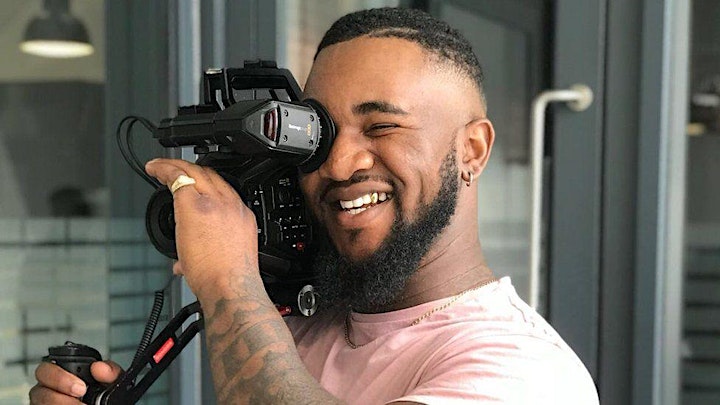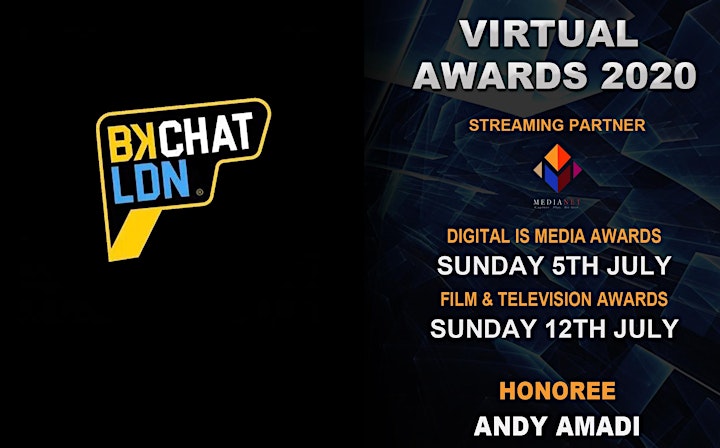 The leading honorees for 2019/20 are announced as ANDY AMADI creator of BkChat LDN and LEON MAYNE & PAUL SAMUEL co-founders of BWNG - Brothers With No Game. All of them established as the best of the best trailblazing African and Caribbean British media professionals making significant strides within the digital media domain.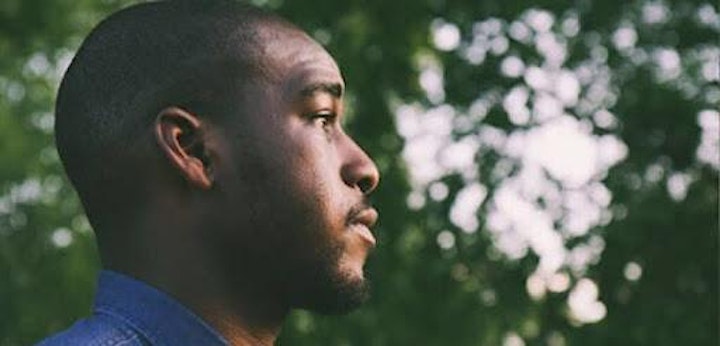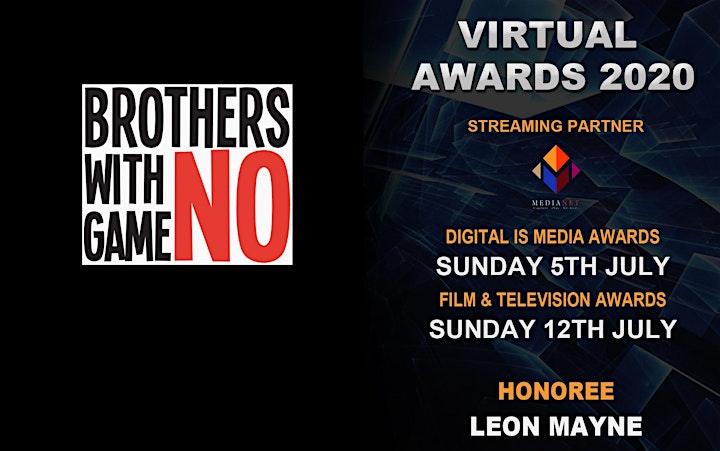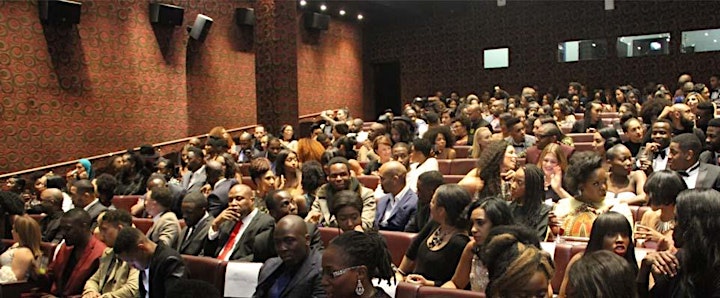 =================================================== REGISTER NOW at ONLY £ZERO each (unlimited availability)
VIP Front Row Awards & After Party seats incl FREE food & drink :) Everyone who registers a ticket gets a chance to WIN A £75 VIP GIFT BAG + 1 of 5 JAMII DISCOUNT CARDS which provide up to 40% off a whole host of fabulous black-owned business and services at the UK's first black discovery and discount site www.lovejamii.com ===================================================
Awards Ceremony | After Party DJ Clash (Sun 12 July only)
Press Play | 7.30pm
Virtual Awards Ceremony | 7.30pm - 9.00pm approx
Virtual IG TV Live After Party | 8.30pm - 11.30pm approx (Sun 12 July only)
All you can Eat Banquet | Available in your Fridge at all times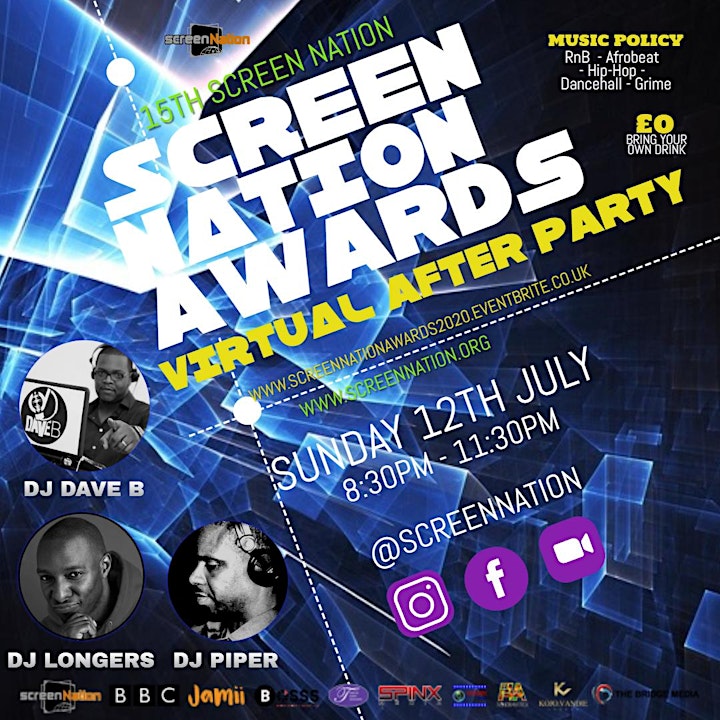 The official Virtual IG TV Live After Party will be held on SUN 12TH JULY 08.30pm - 11.30pm with music by award-winning club and radio DJ's PIPER DJ, DJ DAVE B (www.djdaveb.com) and you guessd it that man DJ LONGERS plus surprise PA's to be announced.
Music Policy RnB, Hip-Hop, Afrobeat, Dancehall, Grime.
This will be a fun-filled singalong night.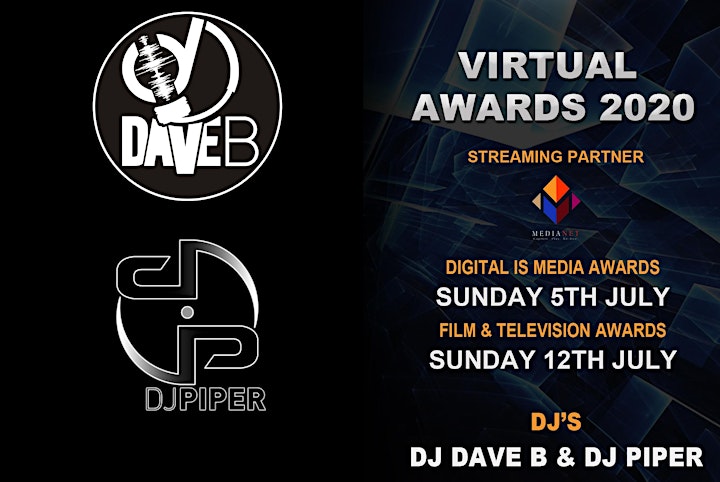 ===================================================
PARTNERS ----------------
Streaming Partner | YANGA! TV via Vision TV www.visiontv.co.uk/channel/yanga!
Online Event Production Partner | EventMind Pro
Creative Producer | Josh Bridge, The Bridge Media
Talent Producer | Amma Aning
Hon Awards Testimonial Producer | Spinx Media
Production & Post Production Partners | BOSSS TV
Marketing Partners | EventMind Pro & Amma Aning
Social Media Publicity Partner | Alt-Africa Mag
Media Partners | Alt-Africa Mag, Africa X5, Black History Walks, Black and British, Black British Bulletin
Female Host Styling Partner | Fashion4Africa
Discovery & Discount Partner | Jamii
DJ Partners | DJ Dave B, DJ Piper, DJ Longers
Hospitality | Your Fridge & Bar
===============================================
SPONSORS -----------------
BBC
Colourshot
Cornucopia Emporium
Mr Blackman's
O So Curly
OTC Beverages
More being confirmed every day- Join Them!
===============================================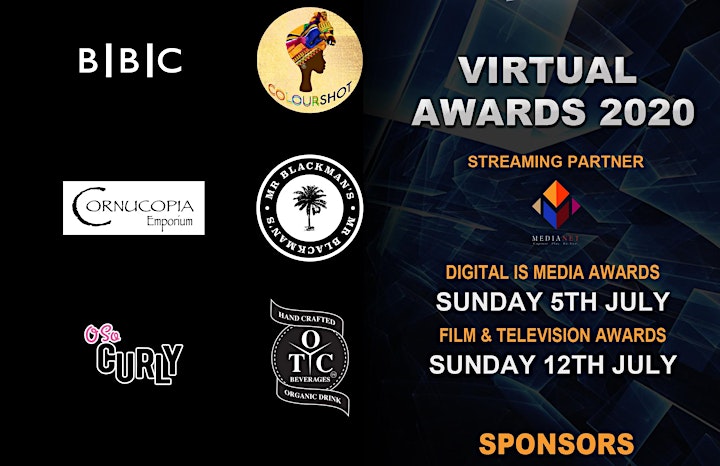 #ScreenNationAwards & #DigitalisMediaAwards Nominations and Public Voting are all announced and take place online.
FOLLOW US for INFO & UPDATES
@ScreenNation Twitter I Instagram | YouTube
@ScreenNationAwards Facebook
www.screennation.org
#ScreenNationAwards | #SNA2020 | #ScreenNationAwards2020 #DigitalisMediaAwards | #DMA2020 | #DigitalisMediaAwards2020
PRESS ENQUIRIES press@screennation.co.uk
The 2020 Screen Nation Awards virtual ceremonies are dedicated to the memories of the following giants
EARL CAMERON CBE RIP 1917- 2020 | 'the' most significant black British screen talent to have ever lived. Earl Cameron without a doubt was the first actor to break the colour bar and is popularly known as 'Britain's first black film star'.
LOUIS MAHONEY RIP 1938 - 2020 | possibly the second most significant black British screen talent to have ever lived. An early star of film & TV who, as vice president of actors union Equity, played a pivotal role in developing the working conditions for BAME actors across the UK.
BENEDICT 'TY' CHIJIOKE RIP 1972 - 2020 | one of the UK's most visionary Rappers and music activists, who sadly lost his life due to complications brought on by the Covid19 virus. May his soul rest in eternal peace.