About this Event
Thank you very much indeed to everyone who registered for Screen Ready 2020.
As you would expect with the current COVID-19 situation. We have consulted with partners and on government policy.
With regret it has been decided to postpone the event until a future, appropriate time.
We will update in the future.
Brought to you by Visit Scotland, FifeScreen+TayScreen and Dundee City Council and sponsored by Create Converge.
Did you know that screen production is worth over £100 million to Scotland's economy? Or that one in five visitors are inspired to come here having seen the destinations on film or television?
Production is not only a great opportunity for location owners and all kinds of services, it's also great news for everyone involved in tourism, as the screen tourism - or 'set-jetting' trend continues to grow.
If you'd like to find out more about how working with the screen sector could give you new business ideas, come along to the V&A Dundee for our free event on Wednesday 6th May 2020.
The event starts at 10am with a series of talks, followed by the chance to meet other business contacts during a networking lunch.
You'll hear from location managers Donald Cameron (Outlander) and Martin Henderson (HBO Succession) about how they find film and TV locations and what's involved in production. There are property owners talking about what it's like to host productions and from VisitScotland about 'set-jetting' tourism opportunities. There will also be a glimpse of how productions use locations and then transform them using computerised visual effects.
To highlight the opportunities and share promotional ideas, VisitScotland, FifeScreen+TayScreen and Dundee City Council are jointly hosting Screen Ready 2020.
The event is sponsored by Create Converge.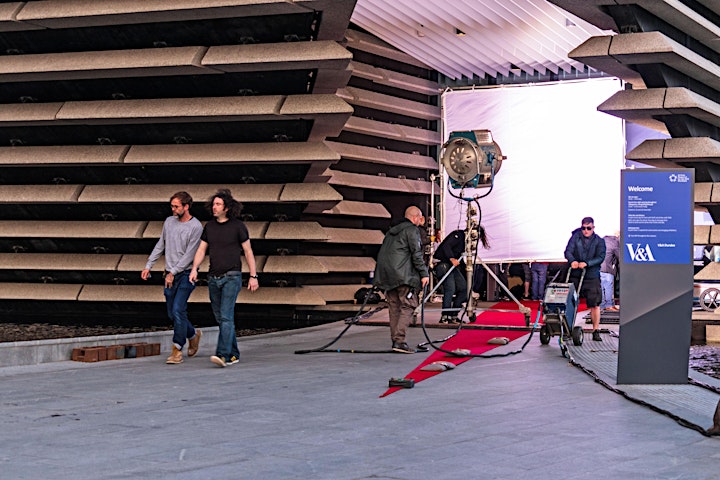 V&A DundeeScreen Ready is at a key location for HBO Succession, V&A Dundee. V&A Dundee is a design museum which opened in 2018. An iconic design by renowned architect Kengo Kuma, it is the first design museum in Scotland and the first Victoria and Albert museum outside London.
The EventThe event will inspire and inform businesses with practical hints and tips on how to attract media production of all types, promoting properties as film locations, working with film crews, making the most of screen tourism opportunities and regional success stories.
2019 was another record year for production in the Fife Tay region and in Scotland. Episodes for HBO's drama Succession were shot on location at V&A Dundee and Gleneagles in Perthshire. Dundee also saw forensic crime drama Traces and Antiques Roadshow and locations in Perthshire and Fife hosted productions like hit TV drama 'Outlander' and cold war feature film Mr Jones. The region also saw production for fashion and car brands like Browns, Next, Vogue and Porsche. You'll hear from two leading location managers, Donald Cameron (Outlander, Foyle's War) and Martin Henderson (HBO Succession, Batman).
Our iconic, unique and diverse locations play a big role in attracting production. But none of it would be possible without the fabulous, film friendly reception ready to greet production by location owners and for all kinds of services from accommodation to food and drink.
All kinds of locations and services can get involved with production. And even if a location or service is not directly involved in a production, there are some great ways to capitalise on links with story lines and stars.