Join the Oxford Brookes Documentary Club and the Oxford Human Rights Festival for a virtual screening of Love Child. Cert 12A
About this Event
Love Child offers a heart-breaking portrait of Leila and Sahand, an Iranian couple who are forced to flee for their lives from Tehran where their secret affair and illegitimate child are both considered crimes, punishable by death.
Together with their four-year old son Mani they take refuge in Turkey with dreams of a new life, seeking asylum to either Canada or the US. Intimately filmed over a five-year period, so intimately you often forget this is a documentary, we follow their brave quest to be safe together as a family.
Rating: 12A
Length: 1hr 52 mins
Director: Eva Mulvad, Lea Glob
Released: 2020
Language: Persian | Azerbaijani | Turkish | English
Event organised by and our hosts for the evening
Ren Bennett - I am a third year BA Film student at Brookes. I greatly appreciate the power that film has to represent and amplify the voices of marginalised people all over the world through both fiction and documentary. I want to use this platform to centre the voices of people who are not often listened to.
Angus Stanley - Year 1 MArchD student, specialising in Development and Emergency Practice. I completed my undergraduate studies at the Glasgow School of Art where I worked on a number of community projects focusing on community consultation, participation and youth work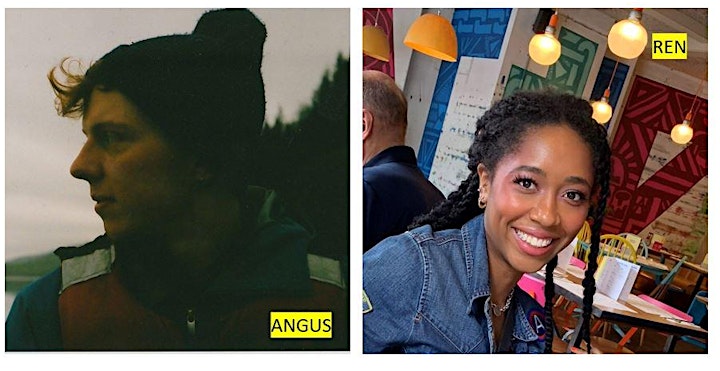 Event Notice: This screening will be presented via Zoom and will not be recorded.
Event organiser: This screening has been organised by the Oxford Human Rights Festival; Planning Committee; Centre of Development and Emergency Practice (CENDEP) and the Oxford Brookes Documentary Club.
When you sign up: When registering with Eventbrite to book tickets please read Eventbrite's T&Cs and privacy policy carefully about whether or not to subscribe to any additional Eventbrite marketing, please be aware that they are an external company and their privacy policy will be different to the one of Oxford Brookes University.