About this Event
Gritty, shocking and unforgettable, A Prophet is an epic crime masterpiece that can't be missed. A nineteen-year-old troublemaker starts a six year sentence in a notorious prison, a concrete hell where violence is the only language understood. Taken under the wing of a powerful mafia boss, he is initiated into a vicious and brutal way of life.
Directed by Jacques Audiard
Certificate 18
Running time 2hr 35mins. Film starts at 7pm - no adverts no trailers!
Shown in French with English Subtitles.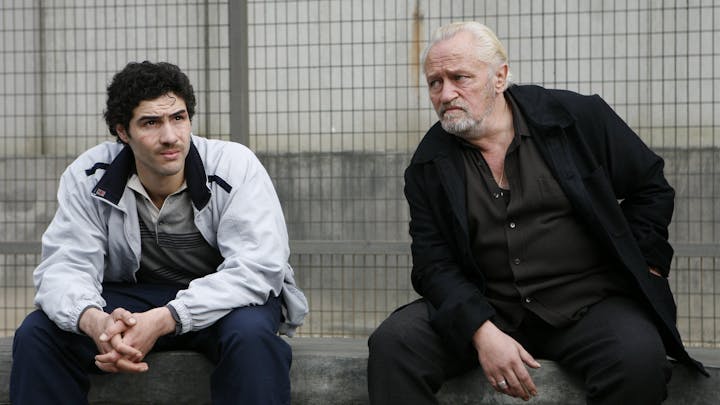 Starring Tahir Rahim and Niels Artestrup