Screening of the 'Reclaiming Shame' film created by Shea Donovan as part of one of Phakama's Digital Artist Bursaries
About this event
Shame. That uncomfortable, ugly thing that we all carry around, but rarely look closely at. We all experience it, but only rarely do we examine it, explore it, and look it in the eye. So, what happens if we stage it, and by doing so, reclaim it and take away its power?
Working with a select group of diverse, female identifying artists over a period of two weeks, Digital Bursary artist Shea Donovan has curated a thought-provoking interdisciplinary performance film, exploring the concept of shame resilience through performance.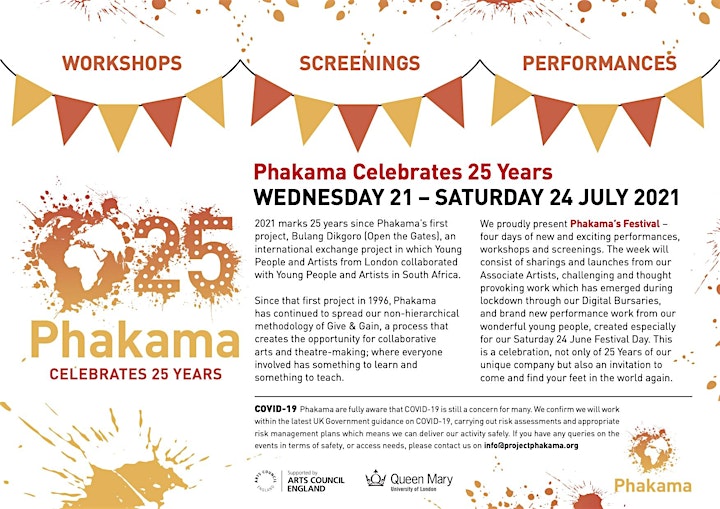 Organiser of Screening: Reclaiming Shame
Project Phakama are a particapatory arts organisation based at the Queen Mary University.
 Through a process that we call Give and Gain, learning becomes two-way; everyone has something they can give to the project and everyone has something to gain. And through this interchange of skills, knowledge, information and ideas, everyone becomes both student and teacher.
We are committed to the practice of cultural exchange and the celebration of shared experiences; by promoting a non-hierarchical educational philosophy through the medium of the arts and training participants to become the Phakama facilitators of the future.