'The Stained Dawn' follows a tight-knit community of young women in Karachi ...
About this event
... who are changing the face of their city and its culture through their sometimes quiet, sometimes raging resistance.
Karachi's feminists organise a woman's march, coming up
against Pakistan's state, media and radical religious right. Filmmaker Anam Abbas follows the march's organisers as they negotiate a deeply surveilled, paranoia-inducing, and often physically violent space in the hopes of spurring a revolution. A philosophical work, This Stained Dawn is not just about the Aurat March, but about the act of political organising itself.
7.30pm | 89 mins + panel with director & other special guests + reception @ 6.30pm
Language: Urdu, English subtitles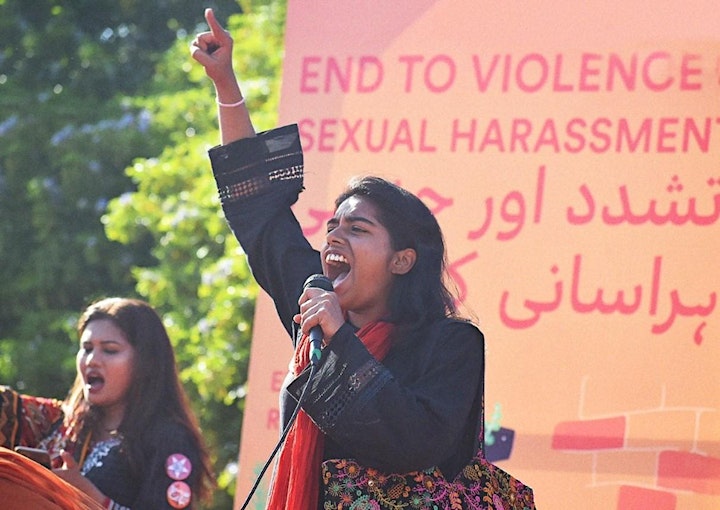 Organiser of Screening Rights Film Festival  - This Stained Dawn
Culture Coventry offers inspiring and welcoming activities where the diverse communities of the city and beyond can explore and celebrate culture, history, art and identity.
Culture Coventry creates and host lively events and exhibitions as part of their vibrant programme which aims to enrich visitor experiences and build authentic relationships with visitors.
The Charity's permanent collections range from the fastest car on the planet, to mesmerizing sculpture, some of the first Victorian cycles, contemporary paintings, and thousands of specimens.
There is something unique for everyone to enjoy.