Join us for a screening of Pictures of Susan (arrival from 6.45pm, film begins at 7pm) followed by a Q&A with Petita Cole (from 8.30pm).
About this event
Q&A with Petita Cole, who has been actively involved in the journey of Susan and her artwork since around 2005, when she commenced the 'archival project', and more increasingly since the onset of Dan Salmon's film in 2008. In addition to continuing her research and study on the life and works of the artist, as administrator of The Susan Te Kahurangi King Trust, she's the 'go-to' person to make things happen.
When society strips you of your voice, can you hope for a second chance? One woman's extraordinary journey out of the darkness.
Directed by multi-­award winning Director and Producer Dan Salmon, Pictures of Susan is a feature documentary about Susan King, a little girl who stopped talking when she was four-­years-‐old and has only said a handful of words since. Early on, her grandmother recognised an incredible talent for drawing. She kept her supplied with lots and lots of coloured pencils and over the next two decades she drew -­‐ thousands of crazy, wonderful, expressive works.
Susan was the second of 12 children. She was enrolled in a school for the intellectually handicapped, which sidelined her from the normal progress of her siblings. For a while her art was valued and her talent was nurtured and celebrated. But it was a different era and when the IHC introduced work programmes such as mat making and nail sorting, they decided her art was getting in the way. Without consultation with her family, she was made to put away her pens. And her even more profound silence began.
In her mid-­thirties Susan stopped drawing altogether. She just stopped. Her distraught family packed her thousands of pictures into boxes and stored them under beds and in the attic. For over 20 years, in spite of numerous efforts to keep her drawing, Susan lived in silence, without language, or art.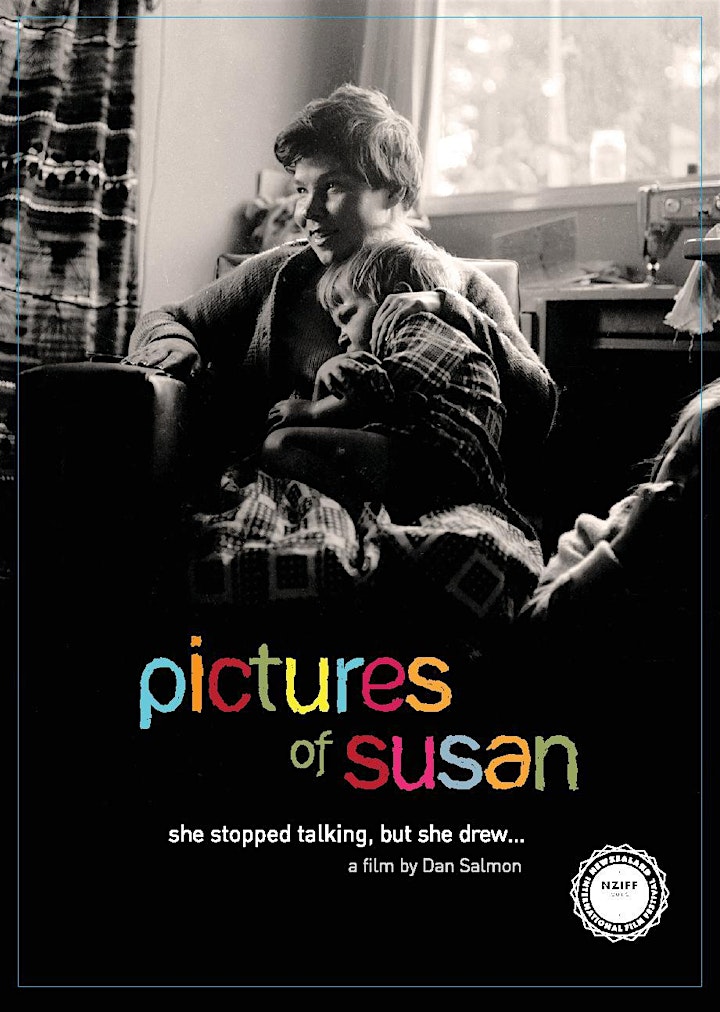 In 2008, Dan began filming and after decades of 'silence' Susan started to draw again. Over the next three years something extraordinary has happened. Susan has gone from shut down and non­‐communicative to happy, smiling and engaged.
Her art is back out of the attic and is being discovered by the outside world. In 2009, Australian collector Peter Fay curated a debut, solo exhibition in Sydney. Susan made her first trip overseas to be at the opening. It was an incredibly healing and emotional time for her family. In 2010, there was an exhibition in Auckland, and this year her work has been invited to a show in Belgium. She's now drawing every day. She's come out of her shell and it feels like she is getting a second chance.
But her late rebirth as an artist is no guarantee of a happily-­ever-­after story. Susan doesn't talk and still lives with her mum. The family are desperate for her to enjoy the attention of the art world, but no gallery or institution will take on 10,000+ pictures, and the Kings refuse to sell or split the collection. Their stand has driven her Australian curator to turn his back on her work. They risk the same thing happening with their New Zealand curators.
The family are forced to make a decision.
Concerned that parting with her art could send her back to her 'silence', they choose the hard road, keeping the work together but trying to get it out their own way. The art world is sceptical and it may mean Susan never gets the recognition her art deserves. But as we see her surrounded by the love and support of her family we realise that may not matter. Our families hold us up as well as hold us back, and Susan is happier, healthier, drawing again in the bosom of her loving family. Maybe that's enough for her?
Unless she decides to tell us, we may never know.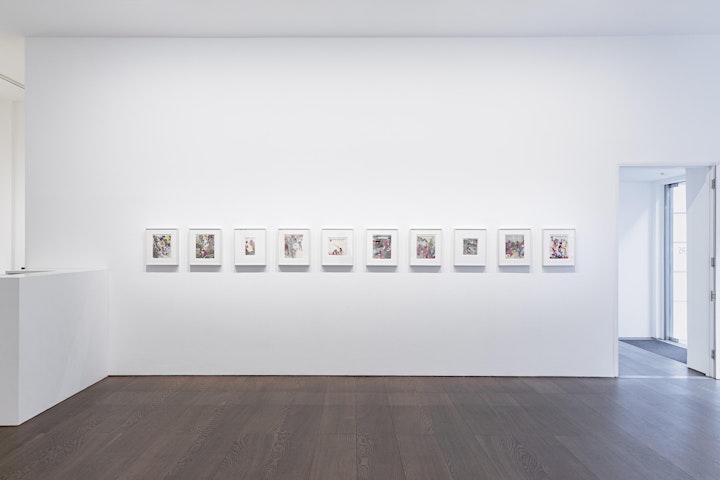 *This screening coincides with Prismatic Minds, a group exhibition featuring twelve drawings by Susan Te Kahurangi King alongside works by Misleidys Francisca Castillo Pedroso, Edward Dutkiewicz, Rachel Heller, Keisuke Ishino and Makoto Okawa, curated by Jennifer Gilbert (Director of the Jennifer Lauren Gallery) and actor, writer, and co-presenter of art podcast Talk Art Russell Tovey. On view at Flowers Gallery on Cork Street, London, until 28 August 2021.
Access: This venue has ramped access. Please contact us about any other access requirements.