Description
This seven-day retreat, at the beautiful Bay View House overlooking Morecambe Bay in Cumbria, is for screenwriters who want to spend some dedicated time on their screenwriting or are interested in honing their craft.
Whether you have a script on the go or are just thinking about your new project, you'll get:
- Dedicated time to write in a beautiful, secluded setting
- One-on-one coaching sessions with Hayley McKenzie
- Group of maximum 10 people
- Group discussions
- Daily writing triggers to get your creative juices flowing
Where: Bay View House in Silverdale, Cumbria sits within an Area of Outstanding Natural Beauty on the edge of the Lake District. This lovely, spacious house is set within over an acre of gardens and has magnificent views over Morecambe Bay. The house is beautifully appointed with several reception rooms and seating areas where you can find the peace and quiet needed for writing.
Your Writing: Each morning you'll get a writing trigger to get you going and then given the rest of the day to write. There will be occasional group discussions scheduled through the week, led by Hayley, where you'll be able to share ideas and problems and get tips from one another on the craft of screenwriting. You'll find yourself among a supportive and intimate group of fellow screenwriters.
Hayley will make herself available for several one-on-one discussions with each participant during the course of the week – an opportunity to discuss your on-going project, any issues with your writing, and ideas for how to keep the momentum going after the retreat.
Accommodation: There are eleven bedrooms at Bay View House, all of which are either en-suite or adjacent to their own bathroom. All rooms, whether singles, doubles or twins, will be offered as single-occupancy and at the same rate.
What's Included?: The price includes accommodation at Bay View House from Friday 3rd March 2017 (3pm) to Friday 10th March (10am), PLUS:
2 x 50-minute coaching sessions with Hayley

Breakfasts – continental (you're welcome to bring supplies and make your own cooked breakfast!)

Light lunches

Refreshments (tea, coffee, juices)

Dinner on the first night
Evening meals are not included (except on the first night) but there are pubs, cafes and grocery stores in Silverdale village, about 1 mile from the house. The price does not include alcoholic drinks but you are welcome to bring your own.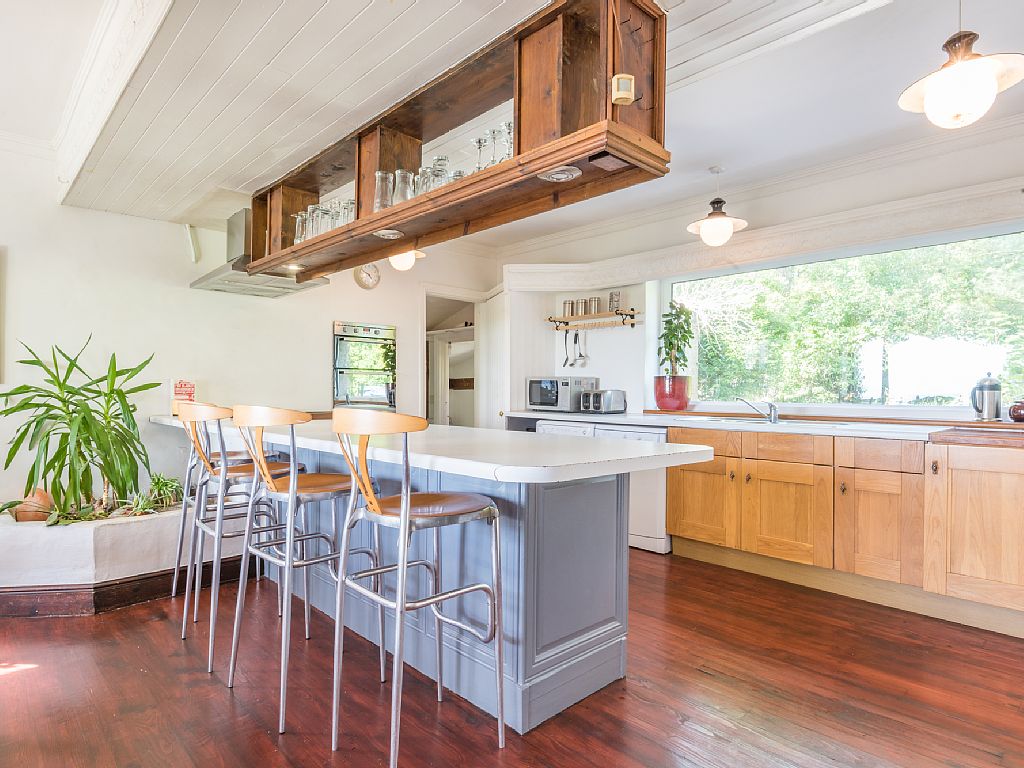 Location: Bay View House is located on the outskirts of Silverdale village. If you're coming by car Silverdale is 3 hours from Edinburgh, 3 hours from Birmingham and 5 hours from London. If you're coming by public transport, the nearest train station is Silverdale (1.5 miles) which is served by Northern Rail. It has direct trains from Lancaster, which has direct links to most major cities including London, Birmingham, Manchester, Edinburgh and Glasgow.
More detailed directions will be provided nearer the time.
Testimonials: What our writers said about the 2016 Retreat:
"An absolutely brilliant week!" Deborah Wardle
"A fantastic opportunity to focus on my writing and a wonderful, supportive atmosphere." Colleen Burns
"The Retreat allows you to concentrate on writing in inspirational surroundings with access to Hayley's on-site expertise. A combination of one-to-one and group sessions galvanise your creativity." Nicholas Gibbs
"It offered me a rare chance to spend quality time writing, thinking and talking through questions and frustrations with other writers. That's all on top of the invaluable coaching sessions with Hayley. It was lots of fun, in a beautiful setting, with great company. I'd thoroughly recommend it." Ellie Rofe
Anything Else?: Any questions please email our Bookings Manager at info@scriptangel.com
Don't forget to bring walking boots, cosy jumpers and wet weather gear. There is limited access to Wi-Fi and uneven mobile phone reception – be prepared to be cut off from the world for a while!
Cancellation Policy: If for some reason you need to cancel, we will do our best to find a replacement participant but payments are non-refundable if your place is not filled.
About Hayley: Hayley is a film and television script consultant with over twenty years' experience in production and development, and is the founder of Script Angel.
Hayley was Development Executive at ITV Studios Drama and has script edited on Casualty (BBC), Blue Murder (ITV), Hollyoaks (Channel Four) and Papadopoulos and Sons (Dir. Marcus Markou, 2013).
Her Script Angel writing clients have secured development commissions, representation from agents and won prestigious screenwriting contests. Hayley has provided script and project development support for Story Expo in Los Angeles, Northern Film & Media, The Sitcom Mission, the Big Comedy Conference and the Craft of Comedy Conference.
Hayley has appeared on screenwriting panels for LOCO London Comedy Film Festival and at the Cannes Film Festival for the European Producers' Club, and presented screenwriting masterclasses at the London Screenwriters' Festival.