Sales Have Ended
Ticket sales have ended
This Screenwriting Workshop is now sold out. Details of our next workshop will be available at: http://www.sunsetsinmyslippers.com/the-workshops We look forward to seeing you then! Adam & Barbara Fox
Sales Have Ended
Ticket sales have ended
This Screenwriting Workshop is now sold out. Details of our next workshop will be available at: http://www.sunsetsinmyslippers.com/the-workshops We look forward to seeing you then! Adam & Barbara Fox
Description
SCREENWRITING WORKSHOP - FOR FILM, TELEVISION & BEYOND

"If you have a story to tell, this is how to tell it."
What makes a good film great? In this inspiring, all-new workshop, illustrated by clips from the action adventure classic Raiders of the Lost Ark, screenwriters Adam and Barbara Fox share how to structure, write and craft a compelling story for the screen.
A new movie, a new genre, new techniques and a new script type.
This workshop is limited to just 30 places so book your ticket early to reserve your place.
(Photo by kind permission of Paramount Pictures/Lucasfilm)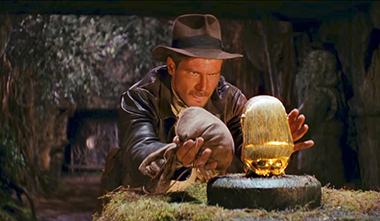 WORKSHOP SCHEDULE
Fade In - Registration
2.00pm
Welcome & Introduction
Coming Soon
2.15pm
The Hero

Antagonistic Forces
Act One – Setting Everything Up

Writing Creative Exposition

Maps In Movies
The 'Quest' Script
Using a MacGuffin

The Movie Moment
Act Two – Part One: The Quest Begins

The Spielberg Effect
The Mid-Point

4.00pm
Intermission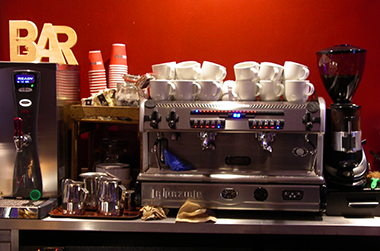 4.30pm
Act Two – Part Two: Problems & Obstacles

Creative Heroes

Master Of Your Universe

After Fade To Black

Act Three – Facing The Enemy

5.35pm
Question & Answer
5.55pm
Roll Credits
Fade To Black



THE ART & CRAFT OF SCREENWRITING
Being held for the first time in the UK, these workshops can be enjoyed individually, in any order, or built into a complete course on the art and craft of screenwriting.
Each workshop focuses on a different movie genre with a different type of script and highlights different screenplay techniques to uncover what makes a good film great.


ALL FORMS OF STORYTELLING
Through illustrated examples, you will discover how to apply the timeless principles of storytelling to your own script. These unique workshops provide a wealth of knowledge and understanding that can be applied equally to all forms of story: radio and advertising, video games and novels, television and movies.


THE INSIDE STORY OF SCREENPLAY
Whether you're already a screenwriter with a script to edit, an aspiring screenwriter with a great story idea, a novelist, a copywriter, or someone who simply wants to know how a film works from behind the scenes, this is the workshop for you.
Welcome to the inside story of screenplay!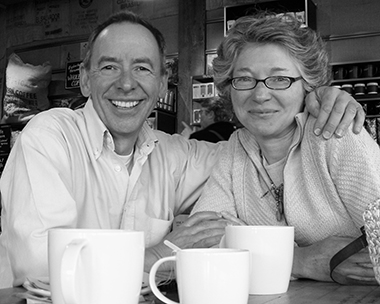 "I would have paid $55 to have coffee with you two. Thank you for coming to the USA!"
Rachel Bollinger, Kansas
"Amazing, fantastic, wonderful, inspirational – I loved it!"
Deborah Shippen, California
"A beautiful and talented presentation of the structure and process of screenwriting. I gained a whole new perspective on movie watching for the purpose of producing a script."
Mary Lou Vaughn, Oklahoma


THE VENUE
RSC's THE OTHER PLACE, SOUTHERN LANE, STRATFORD-UPON-AVON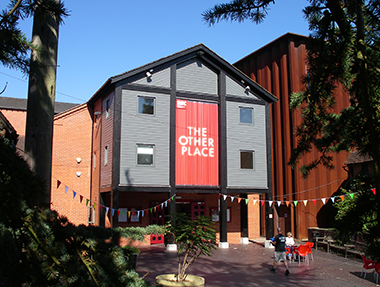 The Other Place is the RSC's newly refurbished creative hub: a 200-seat studio theatre, rehearsal rooms, 'Page to Stage' tours and an excellent café bar. It's right by the river, a short, five-minute walk from the main theatre.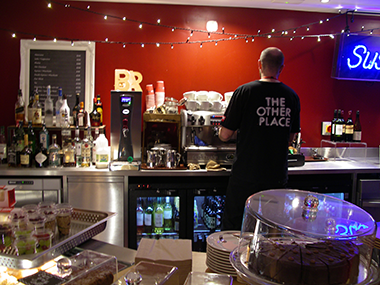 Book Your Ticket With Complete Confidence
We operate a very simple and straightforward refund policy. If, for any reason, you cannot make the workshop, just contact us via this Event Page and we will arrange for a full refund to be made to the card you booked with. The amount usually takes 5 - 7 working days to appear in your account.
Please Note: We are unable to issue refunds less than 24 hours before the event, in this case, after 2.00pm on Friday 4th November 2016.