Screw it, Just do it Brighton! How to Launch & Monetise an Online Business

Thursday, 19 April 2018 from 18:00 to 20:30 (BST)
Event Details
Join Virgin StartUp's regional delivery partner for an evening with Giff Gaff founder & Brand Director Tom Rainsford, and the brains behind the 4,000 Strong City Girl network & Brighton Girl Magazine, Pippa Moyle, and hear how they have made social media work for their businesses.
Come along, join us for a drink or two, network to your hearts content and get inspiration from the nights speakers.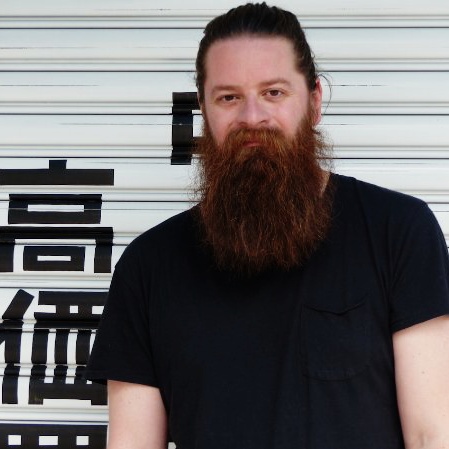 Tom Rainsford - GiffGaff
Giff Gaff are the David among Goliath's in mobile-land, they have members, not customers, and don't tie them down with lengthy contracts. They were Uswitch's 2017 network of the year, and just had one of their video's voted in Youtube's Top 10 video's for 2017.
As one of the original founders of telecoms diruptor Giff Gaff, Tom started with the simple idea of 'making mobile better'. Tom  will be talking about how they were able to compete in such a competitive market, how their members drive the business for them and how they even paid their members over £11 million for their services..!
"A lot of people within the industry, friends, family and wider, thought we were just crazy. So we were going to launch a business with 14 people, we weren't going to have any call centres, we weren't going to have any shops, we were going to be online only, and our members will do all the stuff, like get more members to join, will help with member queries...And people just didn't think it could work."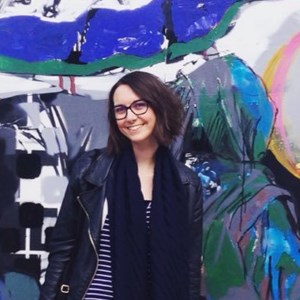 Pippa Moyle - City Girl Network Creator of Brighton Girl Magazine
"Nearly 4000 young women across 6 different cities are finding travel companions, housemates, new jobs and a whole new group of friends through the City Girl Network.
And it all started with one fleeting moment on the beach two years ago.
Hear how this fast-growing social network has evolved from a one-girl-magazine to a real-life community, through the eyes of the founder, Pippa.
She'll be sharing her honest account of what it's really like to start a business with little clue and how 8 years of blogging has influenced her to create a business that challenges the industry. "
---
Looking to sell online?
There are many reasons for startups to sell online, whether it's as a standalone business or an addition to physical premises.You don't have the costs associated with a shop, and the whole world is potentially your audience. 
We have two entrepreneurs running great online businesses sharing their stories and tips to help you do the same.
No matter what your business is, having an online presence is a great way of generating sales. It makes your business appear more trustworthy, modern and attracts new customers.
The myth is that running an online business requires a hefty amount of initial investment. That's not the case and the entrepreneurs on our panel will be sharing the top resources you can use to launch and run an awesome business online.
When & Where

PLATF9RM
Floor 5 & 6,
44 North Road
BN1 1YR Brighton
United Kingdom


Thursday, 19 April 2018 from 18:00 to 20:30 (BST)
Add to my calendar
Organiser
StartUpU are the official regional delivery partners of Virgin Startup.
We offer support to start, fund and scale your business. We do this by hosting regular monthly events throughout the UK under the title,'Screw it, Just do it', as well as through our weekly Top 100 itunes podcast of the same name. We also offer Virgin StartUp loans with complimentary mentors.
WHAT TO EXPECT
'Screw it, Just do it', are a series of regular monthly events in major UK cities. We host world-class entrepreneurs, from startups to scale-ups, who share their business knowledge and experience with our audience of inspired and ambitious entrepreneurs. They share their business and life lessons and answer the question, how and when did you decide to 'Screw it, Just do it'.
Attendees are given the opportunity to ask our speakers their own burning questions to help move their business forward or help them become unstuck. There are also networking opportunities throughout the evening where attending entrepreneurs, investors and mentors can connect and meet with like-minded empowered individuals.
Each monthly event is hosted in a warm and welcoming atmosphere which creates a supporting community of entrepreneurs who are determined to support each other towards growth and success and to benefit the wider community.
WHAT YOU NEED TO KNOW
Each event takes a simple form whereby guests arrive to complimentary drinks and nibbles and the opportunity to network with each other, and find that one person who can help move thei business forward.
After that Virgin StartUp Mentor Alex Chisnall introduces our first guest.
There will then be a short comfort break with more complimentary drinks and the opportunity to carry on networking.
Our second speaker will then be introduced before both speakers return to answer YOUR questions.
There is a final opportunity to network, grab another complmentary drink, chat to our speakers and maybe grab a photo or two to share on social.
Hope to see you at the next one!
TICKETS
Buy Yours Below.
For Corporate and Group Rates of 10+ please email @alex@startupu.co.uk