Description
How to Start a Business in 2018
Want to start a business in 2018? This event is for you. Join StartUp U as we host Candy Kittens founders Jamie Laing and Ed WIlliams as they reveal how they started their businesses and give tips on how you can start yours.
The fact is 2018 is the best time there has ever been to start your own business. You can do it faster than ever, for as cheap as ever with more support around to help you than ever before.
This event will focus on how you can take advantage of this opportunity. We'll be looking at everything from how to fund your business idea, how to validate your business idea, how to attract your first customers and finally what steps you need to complete to hit that launch button.
Speakers:
Candy Kittens

-

Jamie Laing & Ed Williams
Candy Kittens Jamie Laing & Ed Williams - Join us for an evening with Reality TV star Jamie Laing and Co-founder of Candy Kittens Ed Williams, to find out how they built the iconic Candy Kittens brand.
In 2012, alongside his role on award winning reality TV series Made in Chelsea, Jamie Laing launched Candy Kittens, an innovative, gourmet sweet range.
The idea is held together by a shared passion of leading the change in confectionery - without compromise - using natural colourings and flavours and being gluten free.
The company has secured a nationwide listing with Tesco and also provides stock for Sainsbury's, Waitrose, Topshop and Selfridge's. Jamie used to reference Candy Kittens on 'Made in Chelsea' many times but now says the show no longer drives customers to the brand. "At the very beginning, I think Made in Chelsea helped".
Now Candy Kittens is a business in it's own right.
Laing brought in Ed Williams to manage the day-to-day running of the business after his TV commitments made running the business impossible. Their partnership has enabled the company to flourish and they now export to 15 countries and generate millions of £ in revenue.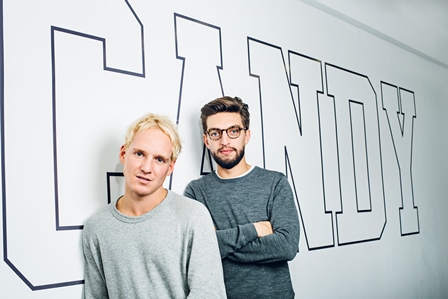 Chris Wright - Marketing for Small Businesses
Chris is going to share his journey of going from struggling personal trainer earning less than £10k a year in 2012 to building his own facility just 1 year later and turning over £230k/year in personal training sales alone (all in an industry where the average personal trainer income is £18k/year).
Chris has built a business that works without him, giving him the freedom to take on new challenges and businesses.
Along with his fitness business, Chris now also owns a digital marketing agency helping other entrepreneurs get more leads, more customers and more sales, ultimately helping them grow their business!
If you are wanting to get more customers, make more sales, reduce your time working IN the business, and increase your income then you are going to want to listen to this talk.