Screw it just do it London! Scale your StartUp with Snaffling Pig

Tuesday, 30 October 2018 from 18:00 to 20:30 (GMT)
Event Details
With the awesome Snaffling Pig team, we're bringing together these game-changing founders disrupting their markets today.  These five unstoppable entrepreneurs will share how they've gone from front room to board room, scaling to multi-million turnover brands – with passion and purpose at their core. Join us for a panel discussion on how to start, grow and scale your business.
You'll also get to sample their products, network with like-minded entrepreneurs and ask our speakers YOUR burning questions.
To see the full line-up and schedule click here
Our panel includes:
Nick Coleman         Founder and CEO, Snaffling Pig
Pip Murray             Chief Squirrel & Founder, Pip & Nut 
Suzie Walker         Chief Fire Starter, The Primal Pantry
Ed Williams            MD, Candy Kittens
Jim Cregan            Founder, Jimmy's Iced Coffee
Theadora Alexander, Young Foodies

Brought to you by award-winning snacks brand, Snaffling Pig, StartUpU and Alex Chisnall - Virgin StartUp's trusted regional delivery partner and the team behind itunes Top 100 Podcast, #screwitjustdoit.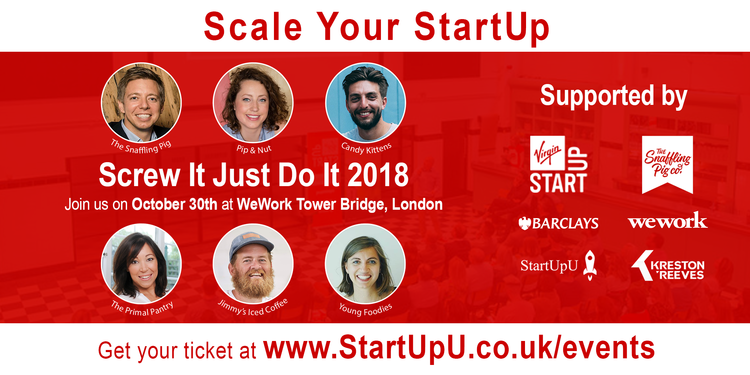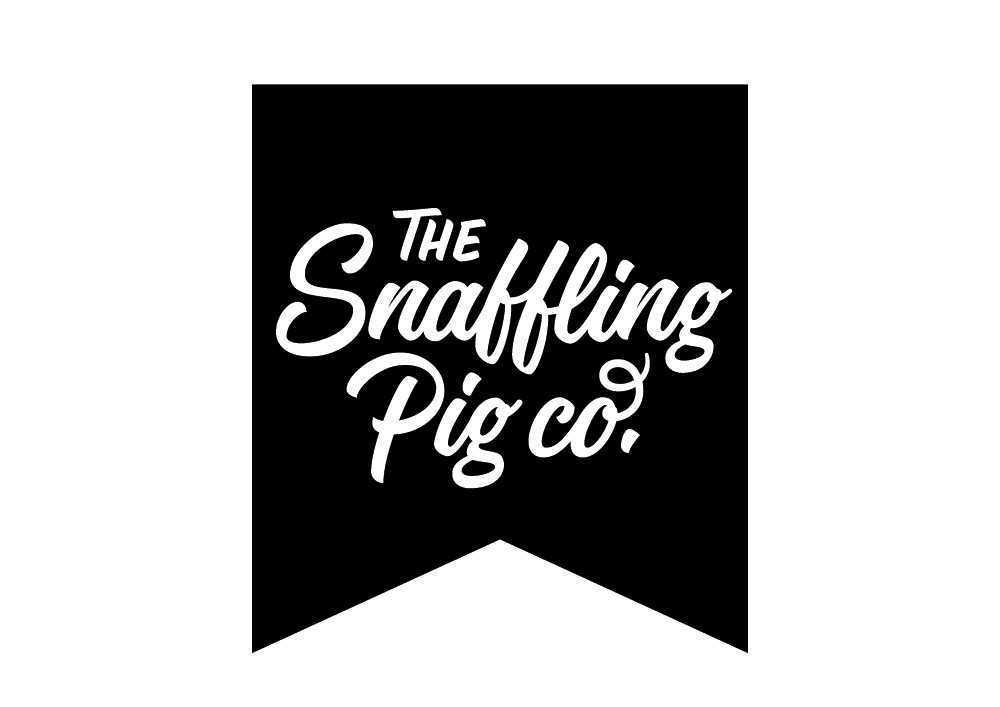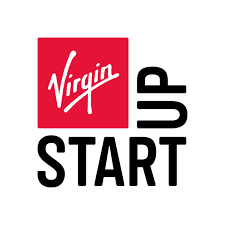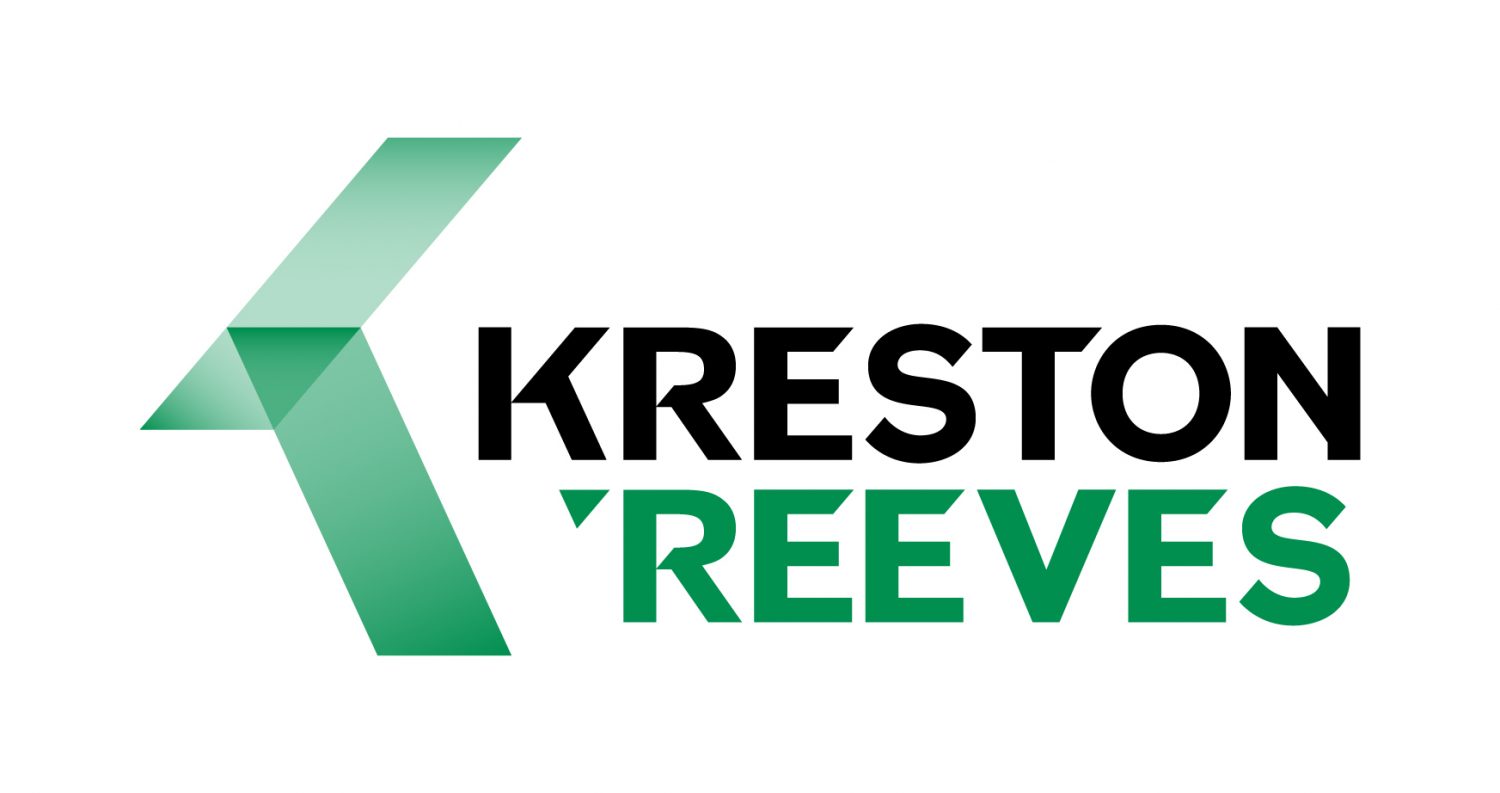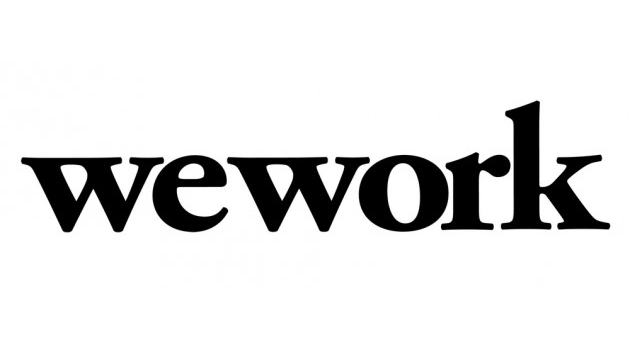 We focus on three main principles on October 30th:
Starting Up

Growing Sustainably

Scaling Up Successfully
Amongst other things, by the time you leave you leave the event you'll be equipped with new skills and tactics that'll help you with everything to grow and scale your business. By those who have have done just that.
Our expert speakers will also share with you all the different ways you can monetise your passions and business ideas, so you can ultimately build a powerful, profitable business that's future-proof.
StartUps

ScaleUps

Business owners

Entrepreneurs

Food and Drink Startup & Scaleups - but not exclusively
Plus! ANYONE that wants to build a powerful, profitable business.
This event will inspire you to think big as you build your own business.
Our speakers are here for one reason - to make a difference to your business.
Their level of expertise is second to none, and their ability to inspire and educate is what makes them some of the most sought-after brands in the entrepreneurship space.Their mission is to arm you with the latest and best tactics and strategies for growth.
We'll have three opportunities for you to meet and connect with like-minded entrepreneurs, all of our speakers, as well as sampling their products.This is where the magic happens and is the biggest game-changer during the event.
Samples!
Who doesn't love samples! You'll get to sample The Snaffling Pig's Pork Scratchings, Jimmys Iced Coffee, Pip & Nut's butters and The Primal Pantry's snack bars.
Our attendees LOVE our events:
"Been to my fair share of events like this from Bristol to Brighton, Exeter to Liverpool...have to say this was the first that I actually left from and felt I had got real; value and insight from...plus a great attendee list of mentors, potential investors and friendly attendees - count me in for the next one!! 
 Was really very good, great speakers, both very honest and insightful...came away full of enthusiasm and very uplifted. Keep up the great work!" Richard Perry
"Alex and the team get this spot on everytime. Great guests where the pitches always feel very personal and relevant. It's networking that doesn't feel like networking and business education in a very digestible format. We're lucky to have this in such a perfect environment". Russ Taplin
And here's a brief clip of what happened at our last event...


Nick Coleman - The Snaffling Pig
Back in 2010 Nick founded Medical Supermarket with his business partner Udhi Silva. Udhi then bet Nick to see if they could set up another business for just £500.
They eventually started The Snaffling Pig in 2014 with just the £500, selling premium pork scratching snacks in a variety of different flavours.
They're now turning over £8 million, have appeared on ITV This Morning with an advent calendar and secured investment from Moonpig's founder Nick Jenkins on the BBC Dragons' Den.
In 2017 they went on to win Virgin StartUp's Foodpreneur, awarded to the most innovative & exciting new food or drink product in the UK.
Ed Williams - Candy Kittens
Candy Kittens founders Jamie Laing and Ed Williams (Managing Director), decided it was time someone stood up and challenged the big brands in the confectionary world. A lot of people thought they were crazy (sometimes they still do!), but they spent the next 18 months developing that idea to create a gourmet sweet like no other.
Since launching the company in 2012, they have successfully built a brand that has made its mark on the confectionary industry, and the consciousness of millennial consumers up and down the country. Dedicated to creating an innovative, gourmet sweet range the pair bring with them a unique mix of skills that has allowed them to take on some of the biggest names in food & drink. Alongside Candy Kittens, Jamie stars in the Bafta winning Made in Chelsea. His on-screen profile provided the perfect marketing platform from which to launch the brand.
The brand has secured nationwide distribution with major retailers including with Tesco, Waitrose, and Sainsbury's. Alongside their commercial achievement, Candy Kittens has defined itself as a social influencer in its own right.
The brand has a clear voice across London and within the wider fashion industry. With the company's focus on quality and steadfast effort to understand their customers, Candy Kittens have paved the way in creating an unrivalled customer experience.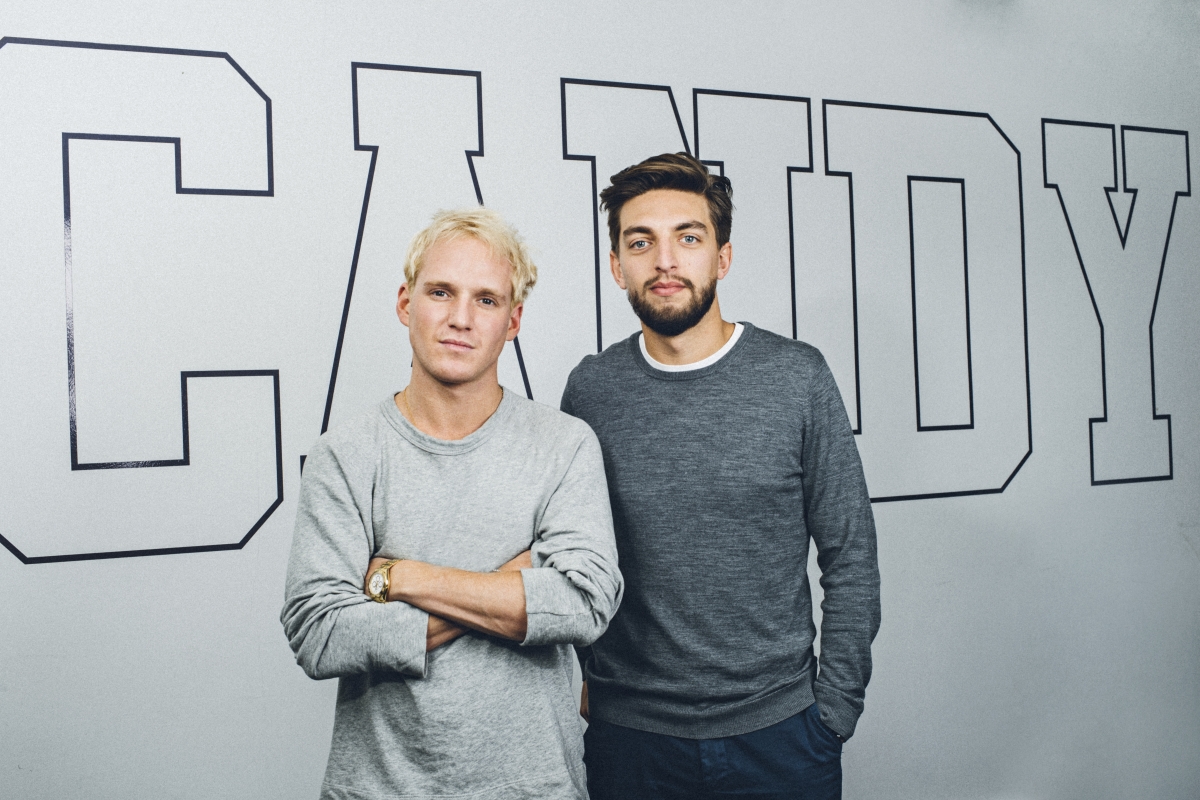 Pip Murray - Pip & Nut
Pip Murray is the Founder of the award winning nut butter and nut milk brand, Pip & Nut. Pip came up with the concept for the brand in 2013 while eating lots of peanut butter to support her marathon training. 
She noticed that most of the products on the supermarket shelves were packed full of palm oil and added sugars and realised that there was a gap in the traditional spreads category for a natural nut butter brand that also appealed to a younger demographic. 
Following a successful crowd-funding campaign, Pip & Nut launched on to the shelves of Selfridges in January 2015. Since then, the brand has gone from strength to strength, turning over more than £3m in its first full year of trading and is on track to double this in 2018 as well as picking up a flurry of awards and being stocked in 5,000 stores in the UK.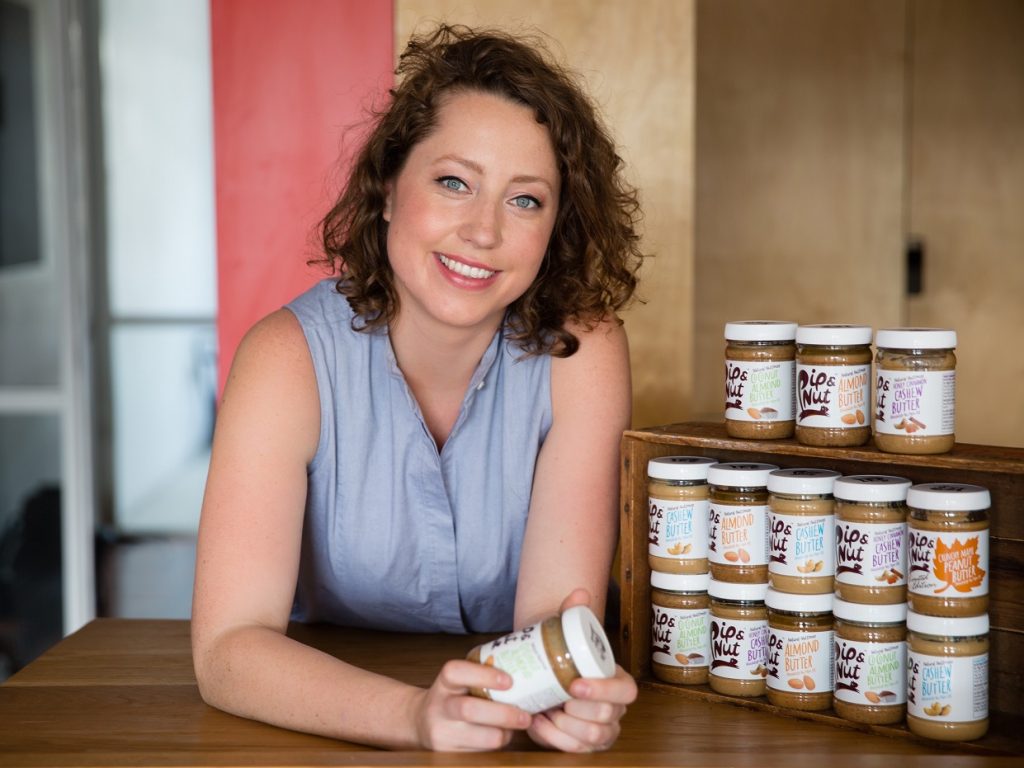 Jimmy Cregan - Jimmy's Iced Coffee 
Jim Cregan is the mercurial founder of Jimmysicedcoffee.
Jimmy's Iced Coffee was born after Jim fell in love with the cold stuff whilst road tripping around Oz. Not content with the sickly-sweet offerings here in the UK, he was determined to create his own. Knowing his sister as 'someone that gets sh*t done' he went straight to Suze, (who owned a café at the time) and suggested they team up to make their own. Jimmy's Iced Coffee launched in Selfridges in 2011 and 7 years later, they're proudly fuelling road trips, commutes, gym sessions and Keeping Chins Up UK wide, with the fridges of the world on the horizon.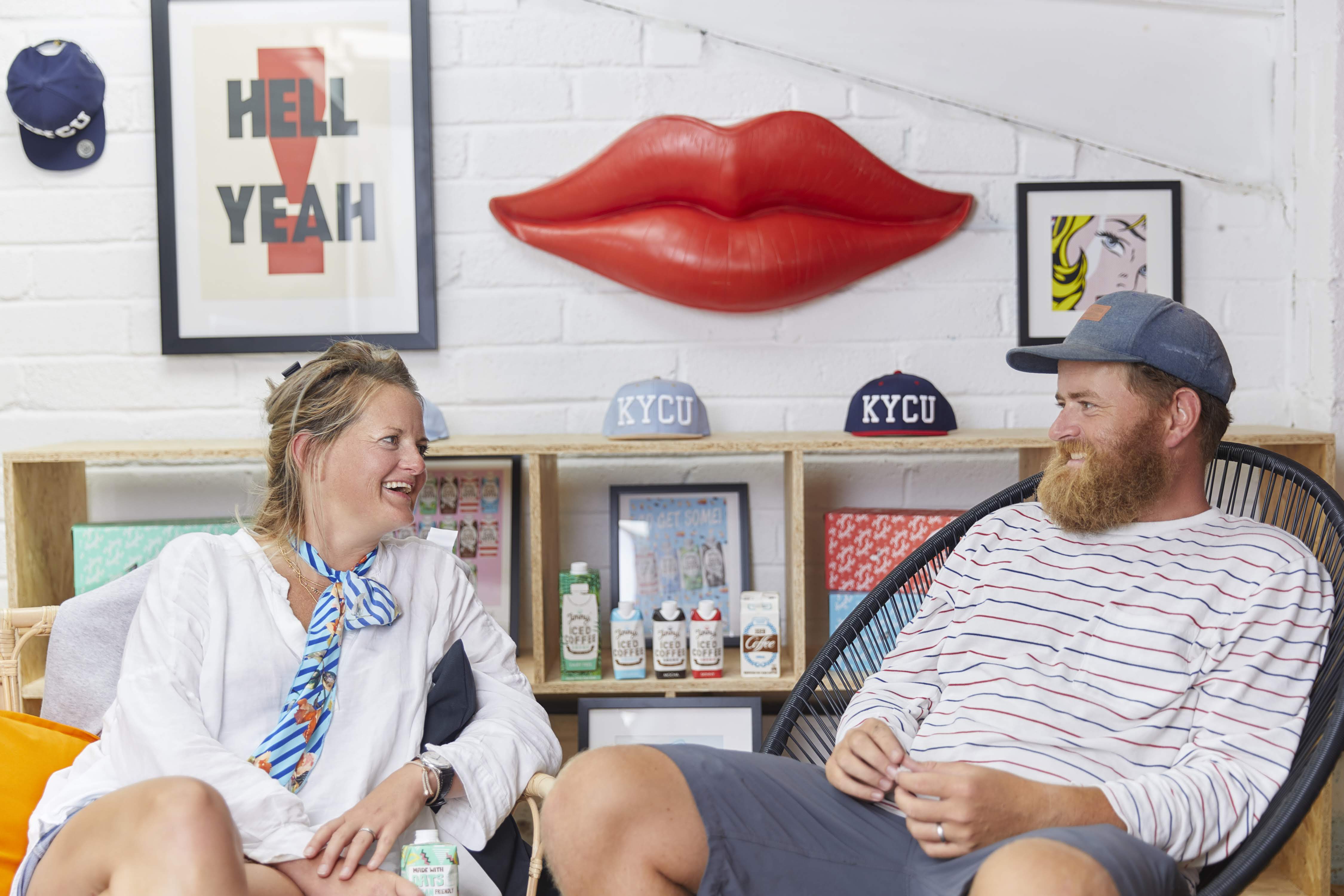 SUZIE WALKER from THE PRIMAL PANTRY 
Suzie is the founder and chief fire-starter of The Primal Pantry. 
The Primal Pantry makes incredibly tasty bars using only the finest of nuts and fruit to provide a clean eating snack that everyone from families with small kids, to elite athletes can enjoy.
She started her business from her kitchen table and now supplies all the major supermarkets around the UK, along with exporting to over 30 countries!
Suzie will be talking about her entrepreneurial rollercoaster of a journey and how it hasn't been all plain sailing...it's a hell of a story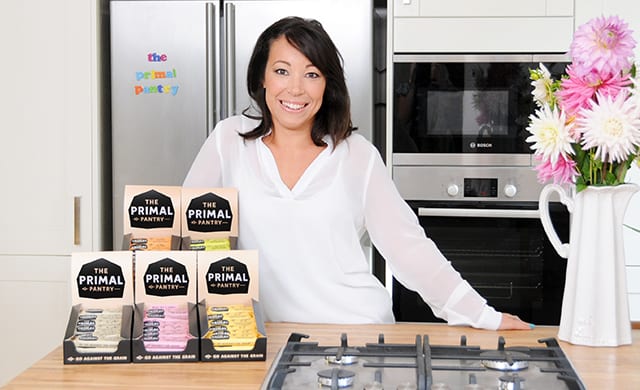 Theadora Alexander, co-founder, Young Foodies
Theadora Alexander is co-founder of Young Foodies, the largest community of the UK's fastest growing FMCG brands, providing members with expert knowledge, grassroots experience and first class industry resource to help make the everyday easier for ambitious challenger brands. Young Foodies was launched just 12 months ago and already has 250 exciting food and drink brands on board, and the business is expanding rapidly to accommodate their needs.
Formerly, Thea was the operations and strategy director at Propercorn, helping to grow the business from 5 people to 50, and from just a couple of pallets of product to 3 million bags per month across 10 countries. She applies her business acumen as well as her background in investment banking to her current leadership role.
Inspired by her own experiences in a young food brand, Thea and her co-founder Chris Green set up Young Foodies. She has unwavering passion for transparency, commitment to fair competition and an inclusive approach to fostering a contribution culture within the community. She is determined to give power to the innovators and set a fair and level playing field for them to thrive in.
Thea was given a coveted spot in The Grocer's 'Top New Talent' award and is often called upon for expert commentary in industry press.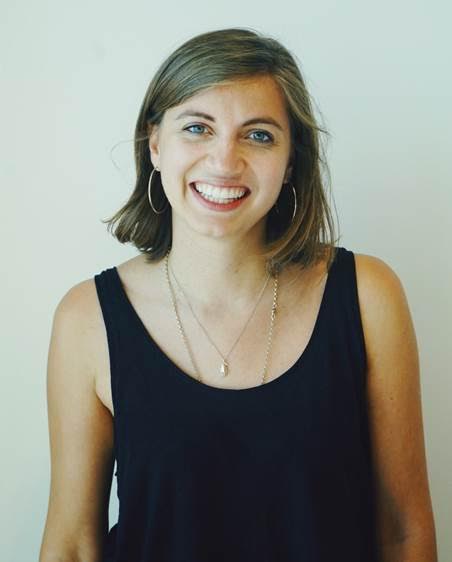 Let's StartUp!
Our Partners:
Sir Richard Branson's spirit of entrepreneurship, innovation and market disruption has seen Virgin start and grow countless businesses over the last 45 years. Now, at Virgin StartUp, we're sharing our experiences to help the next generation of entrepreneurs start and grow their businesses.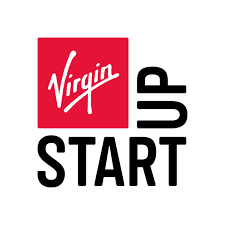 "WeWork is the platform for creators. We provide the space, community and services you need to create your life's work.
To learn more send an email to joinuslondon@wework.com or call 0203 695 4926.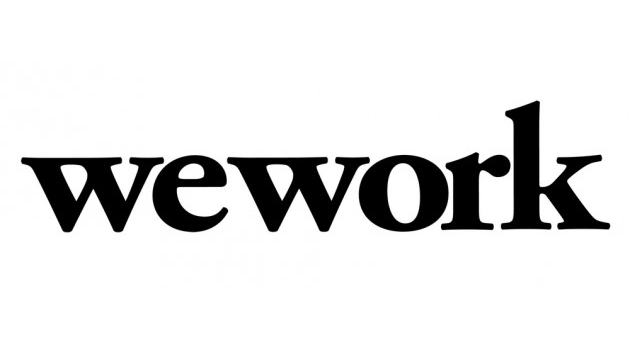 Kreston Reeves
Kreston Reeves advises dynamic organisations, private individuals and families helping them to make confident decisions about the future.
Our unusually broad range of skills allows us to work across the full spectrum of business and personal affairs. Our personal and open approach brings clarity and composure in an ever-changing world.
Everyone's situation is unique, so you'll be looked after by people who will work hard to get to know you and understand exactly what you need. You'll have key points of contact so you always know who to contact about where you are and what to do next. And we'll be right there at your side, whatever the future brings.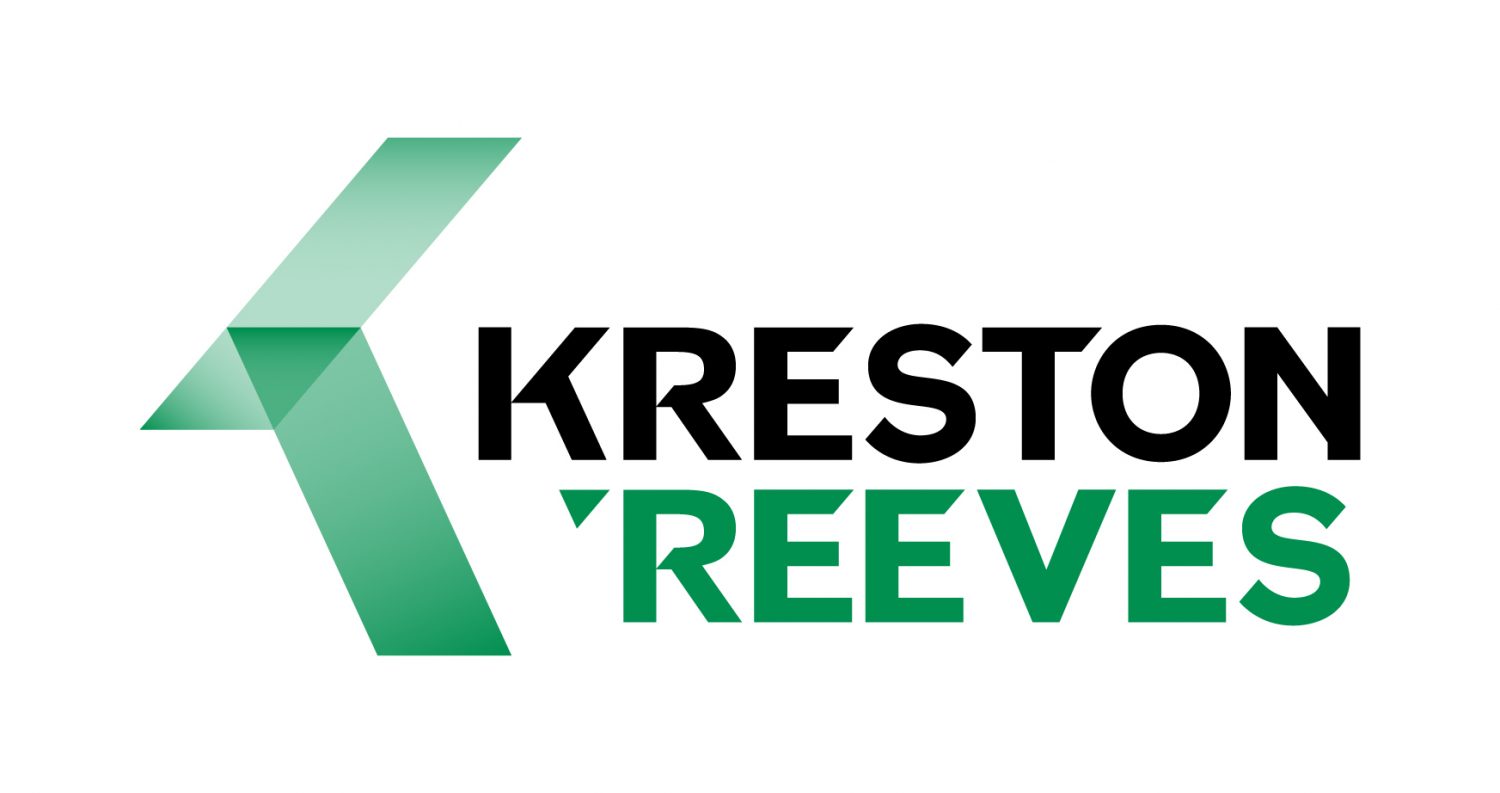 Do you have questions about Screw it just do it London! Scale your StartUp with Snaffling Pig?
Contact Screwitjustdoit
When & Where

WeWork Tower Bridge
1 Saint Katharine's Way
E1W 1UN London
United Kingdom


Tuesday, 30 October 2018 from 18:00 to 20:30 (GMT)
Add to my calendar
Organiser
I'm Alex Chisnall and I host regular monthly inspiring events for entrepreneurs throughout the UK under the title,'Screw it, Just do it', as well as through our weekly Top 100 itunes podcast of the same name. You can search for 'Screwitjustdoit where you listen to podcasts  and on itunes: https://apple.co/2BkDBa1
We also offer Virgin StartUp loans with complimentary mentors through my sister company StartUpU. We are the official regional delivery partners of Virgin Startup. We offer support to start, fund and scale your business.
WHAT TO EXPECT
'Screw it, Just do it', are a series of regular monthly events in major UK cities. We host world-class entrepreneurs, from startups to scale-ups, who share their business knowledge and experience with our audience of inspired and ambitious entrepreneurs. They share their business and life lessons and answer the question, how and when did you decide to 'Screw it, Just do it'.
Attendees are given the opportunity to ask our speakers their own burning questions to help move their business forward or help them become unstuck. There are also networking opportunities throughout the evening where attending entrepreneurs, investors and mentors can connect and meet with like-minded empowered individuals.
Each monthly event is hosted in a warm and welcoming atmosphere which creates a supporting community of entrepreneurs who are determined to support each other towards growth and success and to benefit the wider community.
WHAT YOU NEED TO KNOW
Each event takes a simple form whereby guests arrive to complimentary drinks and nibbles and the opportunity to network with each other, and find that one person who can help move thei business forward.
After that Virgin StartUp Mentor Alex Chisnall introduces our first guest.
There will then be a short comfort break with more complimentary drinks and the opportunity to carry on networking.
Our second speaker will then be introduced before both speakers return to answer YOUR questions.
There is a final opportunity to network, grab another complmentary drink, chat to our speakers and maybe grab a photo or two to share on social.
Hope to see you at the next one!
TICKETS
Buy Yours Below.
For Corporate and Group Rates of 10+ please email alex@screwitjustdoit.org