Screw it, Just do it! Masterclass: Brand Building for Your Business

Wednesday, 4 July 2018 from 18:00 to 20:30 (BST)
Event Details
'Screw it, Just do it' Masterclass – How to build a knockout brand

'How to build a knock out brand' is part of a growing number of masterclasses run by us to give entrepreneurs the practical skills and tools they need to launch and grow awesome businesses! 

About this class 

Having a great business idea alone is no longer enough. Customers now want to know the story behind the business, what it stands for and why they should care! It's why so many of the best new businesses are putting brand front and center of what they do! 

As a startup, it's really important to consider what your brand stands for, what your values are and what you want to present to customers… getting this right helps shape everything that you do going forward!

You don't need a multi-million pound budget to start building your brand either. This master class will show you how you can start to develop a brand that's attractive to customers on little or no budget.

Who is this for?


You have a great business idea and want to develop a coherent brand before telling the world about it.


Or maybe, you're creating a website, landing page or social media presence for your business and want to know what style will work. 


You could be working on your business plan and want to know exactly what your business stands for and who it will appeal to. 


Or perhaps you already have a product and want to create a brand brief that will help you design packaging for it. 


You could already be running a business but want to get serious about your brand.



Masterclass – Course Outline

Part one – Brand Basics 

- What is a brand?

- Why is a brand important?

- What is essential to a brand?

- What is your brand proposition?


Part two – Building Your Brand


- Brand checklist

- Creatively designing your brand strategy

- Building your brand




Part three – Start with 'Why'

- 'Why' do you do what you do?

- 'How' do you do what you do?

- 'What' do you do?



Part four – Your Brand Proposition

- What is your brands unique selling point?

- How you can pitch your brand in 10 words? 

- What is your defining brand paragraph?




Takeaway

You will leave knowing not only the key aspects of building a great brand but with tons of examples of other businesses that have done it successfully.

You will also have started to develop your own coherent brand proposition - what your brand stands and how you can use this to game-changing effect.


Preparation

This is an entry-level class, but you should ideally come with a project or a business idea you're ready to work on so that you can build your brand proposition as you go through the masterclass.

You might want to bring a laptop as well, so you can work along as you go through the course.




About the instructor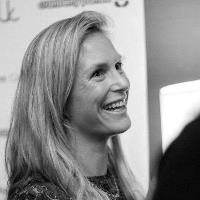 This course will be delivered by Jo Cruickshanks - Jo is the founder of Bare Collective , a leading digital agency based in Poole. Here's her bio…

Jo has helped many brands, from Pretty Green, Kelly Hoppen, Hermes, Hackett and Finisterre to tell their stories digitally. She has a twenty- something year heritage of digital start-up and brand experience and will share invaluable stories and wisdom on building tribes digitally for those starting out.

Terms and Conditions:

i. By buying a ticket, you consent to being filmed, recorded and photographed at the event as a member of the audience and to footage and photographs of you being used by StartUPU in any medium for the promotion and marketing of StartUpU.

ii. Views expressed by speakers at the event may not be the views of StartUpU. Event materials are provided on an "as is" basis and StartUpU makes no warranty regarding the accuracy or completeness of those materials.

iii. Speakers and attendees are subject to change and we do not guarantee that any specific speakers or participants will appear at the event. However, we will always try to find a suitable replacement if one of our key speakers or participants is unable to attend.

iv. You attend the event at your own risk. You are responsible for safeguarding your property when attending the event. StartUpU will have no liability for property lost, stolen or damaged at the event.

v. You must be aged 18 or over to attend the event and may be asked to show photographic identification to prove your age.

vi. Tickets can be transferred, exchanged, or refunded once purchased as long as the claim is made 7 days before the event is due to take place

vi. Whilst we cannot guarantee that our events will be at venues offering disabled access, please do let us know as far as possible in advance, of any requirements you may have in relation to access or any other disability requirements and we will do our best to accommodate your needs.
Do you have questions about Screw it, Just do it! Masterclass: Brand Building for Your Business?
Contact Screwitjustdoit
When & Where

THIS Workspace
18, Albert Road
BH1 1BZ Bournemouth
United Kingdom


Wednesday, 4 July 2018 from 18:00 to 20:30 (BST)
Add to my calendar
Organiser
I'm Alex Chisnall and I host regular monthly inspiring events for entrepreneurs throughout the UK under the title,'Screw it, Just do it', as well as through our weekly Top 100 itunes podcast of the same name. You can search for 'Screwitjustdoit where you listen to podcasts  and on itunes: https://apple.co/2BkDBa1
We also offer Virgin StartUp loans with complimentary mentors through my sister company StartUpU. We are the official regional delivery partners of Virgin Startup. We offer support to start, fund and scale your business.
WHAT TO EXPECT
'Screw it, Just do it', are a series of regular monthly events in major UK cities. We host world-class entrepreneurs, from startups to scale-ups, who share their business knowledge and experience with our audience of inspired and ambitious entrepreneurs. They share their business and life lessons and answer the question, how and when did you decide to 'Screw it, Just do it'.
Attendees are given the opportunity to ask our speakers their own burning questions to help move their business forward or help them become unstuck. There are also networking opportunities throughout the evening where attending entrepreneurs, investors and mentors can connect and meet with like-minded empowered individuals.
Each monthly event is hosted in a warm and welcoming atmosphere which creates a supporting community of entrepreneurs who are determined to support each other towards growth and success and to benefit the wider community.
WHAT YOU NEED TO KNOW
Each event takes a simple form whereby guests arrive to complimentary drinks and nibbles and the opportunity to network with each other, and find that one person who can help move thei business forward.
After that Virgin StartUp Mentor Alex Chisnall introduces our first guest.
There will then be a short comfort break with more complimentary drinks and the opportunity to carry on networking.
Our second speaker will then be introduced before both speakers return to answer YOUR questions.
There is a final opportunity to network, grab another complmentary drink, chat to our speakers and maybe grab a photo or two to share on social.
Hope to see you at the next one!
TICKETS
Buy Yours Below.
For Corporate and Group Rates of 10+ please email alex@screwitjustdoit.org