Description
Join us for what promises to be an awesome evening with local legends Jimmy Cregan and his sister Suzie Owen. We're celebrating three years since we started our 'live' events back with them at Jimmy's HQ in Christchurch in 2016. We're bringing it back full circle as they launch the start of summer - and a new product - in Bournemouth this June.
Where: Urban Garden, Main Entrance WInter Gardens, Exeter Crescent, Bournemouth BH2 5AY

Alex Chisnall, host of itunes Top 3 podcast Screw it, Just Do it will be hosting an intimate Q & A with only 50 attendees on the beach that will be broadcast 'live' to the 110+ countries where the show is downloaded.
Plus we've got some special guests in store for you too - starting with butcher turned Dragon-Slaying entrepreneur Paul Turner. Paul successfully pitched on Dragon's Den and won investment and mentoring from Peter Jones who helped Paul turn his traditional business into a nationwide success story.
What to Expect
We'll be talking about:
The importance of storytelling - not selling
Saying YES to opportunity
Innovation & Evolution
You get to ask YOUR questions on how they have built and scaled their successful businesses, including how they have gotten their products into major retailers, and also why Jim used to dress as a mermaid...
Plus Jimmys will be serving their iced coffee plus White Russian cocktails.
And Paul will be serving his award-winning sausages, 'The Head Banger' in a collaboration with Iron Maiden's Trooper beer.
Our Speakers
Paul Turner
Paul Turner is butcher turned brand building entrepreneur.
Paul comes from a really traditional business - a butchers that was his grandfathers that was passed on to his father and then on to his brothers and himself.
Paul decided that he wanted to develop a product range which he has turned into a nationwide business with Alf Turner prodcuts in every supermarket nationwide. How did he do this? He managed to get on to Dragons Den and he pitched to the Dragons, wanting to get Peter Jones - and getting Peter Jones's support and investment. Paul didn't even have a mobile phone before he went into the den!
In the true bootlegging spirit of entrepreneurship Paul handles all of the marketing of the business himself although he acknowledges that the day will come when he has to get help.
Paul has embraced lots of partnerships including Help for Heroes for whom he has raised in excess of £200,000. He recently launched a partnership with heavy metal legends Iron Maiden and his new sausages have their Trooper Ale as part of the recipe. Peter still mentors him to this day - only last week they were back in the den together talking sausages! (see below)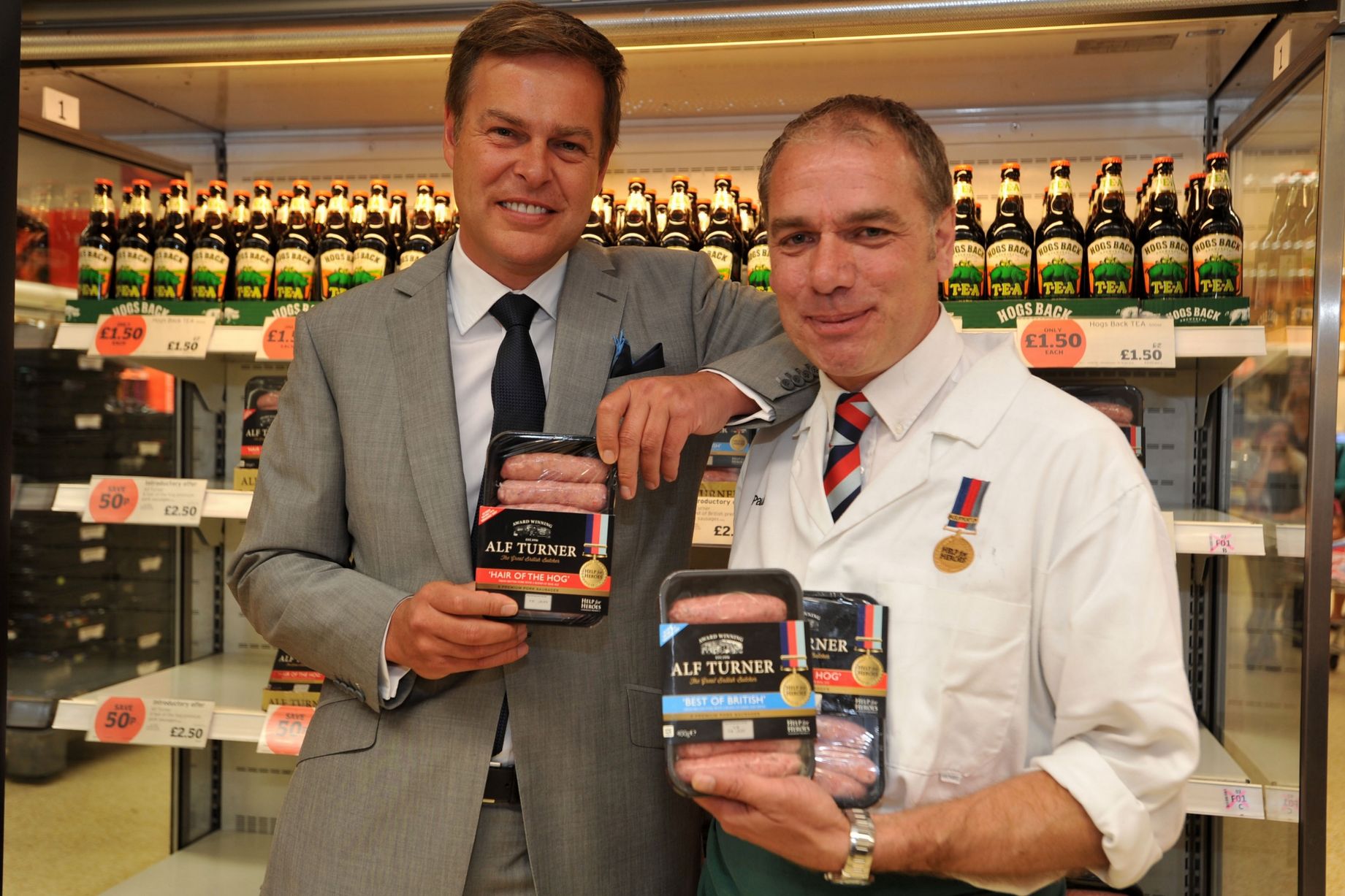 OUR PARTNERS: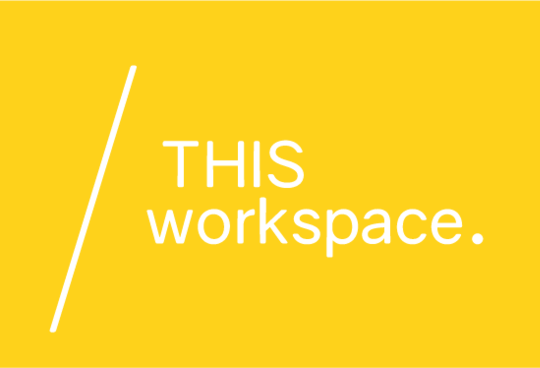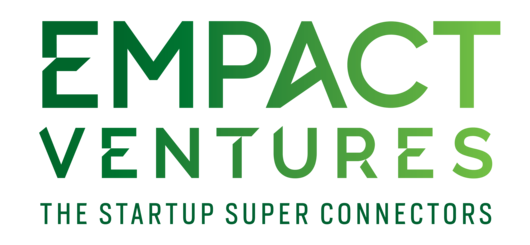 Our Host - Alex Chisnall
He launched his career with BBC Radio, interviewing both current affairs and sporting figures for their daily news programme, and went on to host his own entertainment show.
He left to travel the world with Virgin Atlantic Airways where, inspired by working for Sir Richard Branson, he left to start a number of startups in the health and fitness industry, both online and off-line.
He then put the knowledge gained into mentoring entrepreneurs for both Ymca and later, Virgin StartUp.
From there he used his expertise to work for Virgin StartUp as a business advisor, and has helped over 500 business to date. Alex then set up his own business called StartUPU, who are now a regional provider for Virgin StartUp funding. Alex and his team help entrepreneurs all over the country start and grow their businesses through a regular 'live' events programme, Virgin StartUp funding and his podcast. As such he has helped hundreds of entrepreneurs with their brands, as well as working on live events with iconic brands such as Virgin, Ted Baker, Candy Kittens, and many more.
As part of his strategy to grow his own business Alex launched his podcast, "Screw it, Just do it".
This has gone on to become a Top 3 iTunes podcast and hosted guests such as Innocent Smoothies founder Richard Reed, Ted Baker founder Ray Kelvin and reality TV Star and Candy Kittens founder Jamie Laing to name but a few.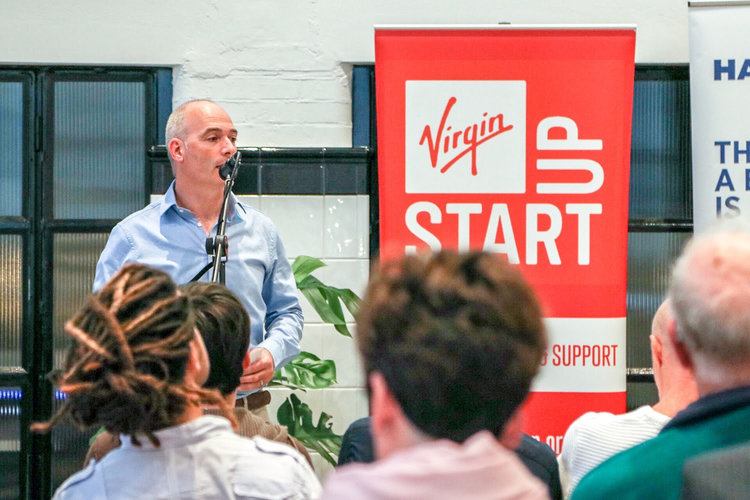 Our attendees LOVE our events:
"Been to my fair share of events like this from Bristol to Brighton, Exeter to Liverpool...have to say this was the first that I actually left from and felt I had got real; value and insight from...plus a great attendee list of mentors, potential investors and friendly attendees - count me in for the next one!!
Was really very good, great speakers, both very honest and insightful...came away full of enthusiasm and very uplifted. Keep up the great work!" Richard Perry
"Alex and the team get this spot on everytime. Great guests where the pitches always feel very personal and relevant. It's networking that doesn't feel like networking and business education in a very digestible format. We're lucky to have this in such a perfect environment". Russ Taplin
Let's StartUp!