Event Information
Location
Royal Society Of Chemistry
Piccadilly
Burlington House
Piccadilly
W1J 0BA
United Kingdom
SCS Medal Lecture & Diploma Ceremony SCS MEMBERS ONLY
About this event
SPEAKER
Dr Majella Lane, Senior Lecturer, Pharmaceutics, UCL School of Pharmacy
Places at this event are extremely limited as it is combined with the SCS Diploma Ceremony which will have a high level of attendance. PLEASE only register if you will definitely be able to attend in person. We will be live streaming the event from the RSC and you can join the meeting using the details below on the day. Please note this lecture will not be available as a recording after the event.
Join Zoom Meeting on Friday 11 March at 7pm
https://us02web.zoom.us/j/81079564187pwd=dU4wR1YzQlBlbVRVeFVTdU1nWmtLZz09
Meeting ID: 810 7956 4187
Passcode: 205487
LECTURE
Skin - the ultimate interface
The skin has evolved to keep water in and other xenobiotics or foreign substances out. The outer layer, the stratum corneum, is a unique membrane that is about a sixth of the thickness of a piece of paper. It is composed of dead cells that are filled with keratin and are very dense in nature. Today we understand that it is this thin membrane that is the major barrier to effective targeting of actives from topical formulations.
Targeting of actives to specific regions of the epidermis and dermis is the 'holy grail' of skin delivery. However, skin penetration of most actives often does not exceed more than 2-4% of the applied amount. Partly this reflects a lack of focus on the vehicle and a lack of awareness that the fate of the active is linked inextricably to specific carrier components of the formulation. No single formulation can address the competing requirements of the diverse array of compounds we find in personal care and cosmetic products. Instead, consideration must be given to the solubility of the active in vehicle components as well as the residence time of those vehicle components in the skin. The overarching theme of my research is the identification of vehicle components that are optimal for a specific active. Over the years my work has demonstrated the utility of this approach using both in vitro and in vivo studies.
Advances in the range and sensitivity of analytical techniques available to scientists are already providing better insights into vehicle effects on skin delivery of actives. Building on these findings, we should be optimistic about our ability to create better and more efficacious formulations for consumers.
BIOGRAPHY
Dr Majella Lane holds a degree in pharmaceutical science and a PhD in membrane transport and her major areas of expertise include delivery of actives to and through the skin, biophysical approaches towards the elucidation of active skin and formulation skin interactions, mechanisms of active absorption in skin and topical formulation design and evaluation. Majella acts as a consultant to a number of cosmetic and pharmaceutical companies. She is the Editor-In-Chief of the International Journal of Cosmetic Science and she serves on the editorial board of a number of cosmetic and pharmaceutical science journals. Her research group collaborates worldwide and she also hosts visiting scientists from academia and industry in her laboratory. Majella is also chairing the Scientific Committee for the IFSCC 2022 Congress being held in London from 19-22 September.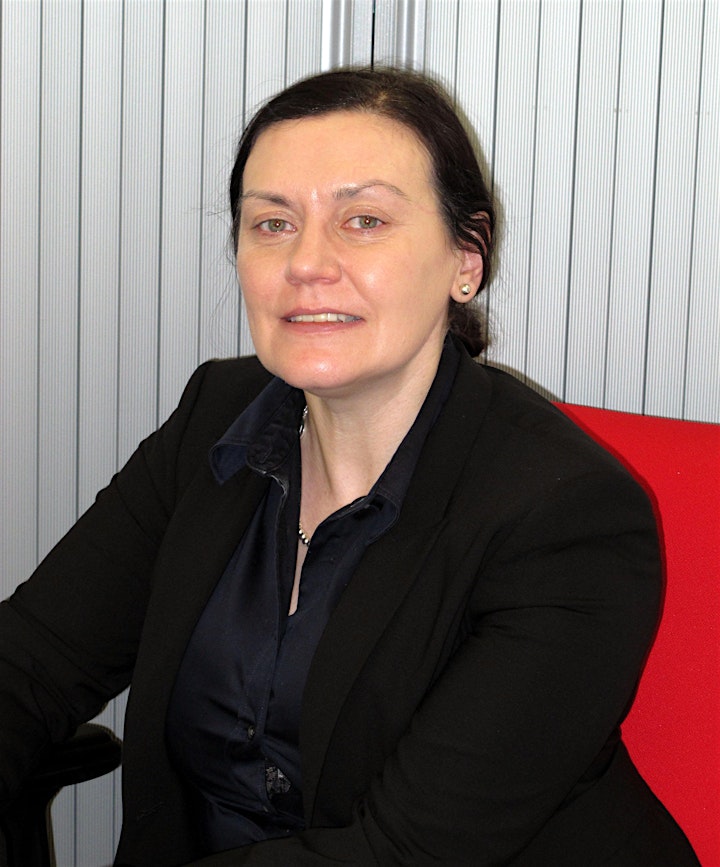 Date and time
Location
Royal Society Of Chemistry
Piccadilly
Burlington House
Piccadilly
W1J 0BA
United Kingdom