Description
Choose to spend a fun day at the Drawing Room at Edinburgh Palette creating a unique garden sculpture using a fantastic new non-firing clay, Pal Tiya Premium. Weta Workshop in New Zealand uses this product extensively to create large sculptures for private commissions and more.
Come to this class to learn new and interesting techniques and make a couple of sculptures with this exciting new product, which is in the USA, Australia, New Zealand and now here!
This medium is simple and fun to use and you can take your piece home that same day as no kilns are necessary! It will last outdoors in all weather as it has passed freeze/thaw testing and is incredibly strong!
Class includes tutoring and all materials required.
BYO lunch! There is Tea and Coffee available.
We will send you detailed instructions of how to get into the building and find the room prior to your class date!
Your Teachers for this class
HEATHER 'KYA' STEVENSON-SMITH
​Artist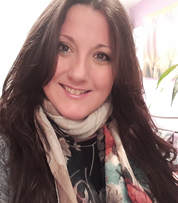 Creative life always took the form of hobbies over the years trying everything from sketching to cross-stitch to decoupage until 4 years ago when Heather decided, with the support of her husband, on a complete working lifestyle change. It was her opportunity to delve headfirst into life as a full-time mixed media artist using modelling paste and embellishments.
Heather has always been passionate about creating, it sparks that fire in her belly.

Over the last 4 years Heather's become increasingly excited about sculpting, using mostly polymer clays but also apoxie sculpting clay, paperclay, paper mache and even fabrics!
She started sculpting embellishments out of fimo for my mixed media projects and fell in love with it. There is something so satisfying in creating something from a block of clay.
Her desire to go outside and bigger, without the need of a kiln, lead her straight to the magical Pal Tiya Premium and since then her head has been just bursting with projects she want to create!
Yvonne Anderson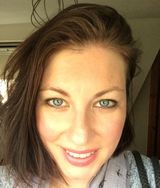 Yvonne is Social Media and Community Director for Pal Tiya International. For the past 7 years Yvonne has run her own personal development, coaching and digital marketing businesses. She manages communications and brand positioning across all social media channels, (YouTube, Facebook, Twitter, Instagram, etc).
Yvonne is a passionate people person so she is the perfect fit to ensure all of our customers are well looked after.
​Yvonne is also a fully certified Pal Tiya Premium Teacher.