Description
Choose to spend a day at Dallacre Farm set in beautiful Northamptonshire countryside, creating a unique garden sculpture using a fantastic non-firing clay, Pal Tiya Premium. Weta workshop uses this product extensively to create large sculptures for private commissions and more.
Learn how to sculpt the core in tin foil and other materials before applying the product. As our clay doesn't shrink during the curing process, there is scope to use it over items such as glass jars etc that just isn't possible with normal clay.
Come to a day workshop to learn the techniques and explore the possibilities with this exciting new product, which is now in the USA, Australia, New Zealand and now here!
The product is simple and fun to use and you can take your piece home that same day! It will last outdoors in all weather as it has passed freeze/thaw testing and is incredibly strong!
Class includes tutoring and all materials required. BYO Lunch (microwave available). Tea, Coffee, Water and Juice available!
The beauty of Pal Tiya Premium is that what you make on the day can be taken home that same day as no kilns are necessary.
"Pal Tiya Premium is really worth a try ...I love it "
~ JiL, NZ
"It is pliable, does not crumble and it does do exactly what you want it to do."
~ Eileen, USA
Your Teacher's for this class

Bob Stafford- Freelance Artist, Sculptor, Designer, Ceramicist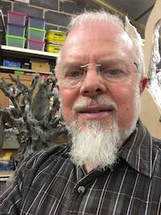 Bob has been creative from a young age when his mother let him shape the pastry when cooking. He now owns Stafford Sculpture Art Studio​; a 7m square studio space where you can escape the clamour of daily life. You can immerse yourself in activities, use your imagination and realise your ideas. You can explore materials for techniques for a purpose and for fun. You can join others in a community of creativity or sit by yourself and create. Indulge your creative desires in clay, Sculpey and now Pal Tiya Premium.
Joe Stafford- Artist & Sculptor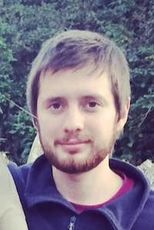 Joe's fascination with sculpture started at an early age, watching his dad (above) making strange gargoyles that covered the house inside and out.
His style has evolved over the last five years where he has experimented with different techniques, clays and subjects. He believes that all skills can be learnt and that enthusiasm, patience and a desire to create is more important than any ideas of natural talent. After discovering Pal Tiya Premium, a whole new world of possibilities has opened up which he looks forward to exploring. Joe's aim with his sculpture is simply to spark people's imagination and love of strange, surreal and magical ideas which we had as children but often lose as adults.
He now works alongside his dad in Stafford Sculpture Art Studio.
ELIJAH EVENSON; An experienced clay sculptor's first impressions of using Pal Tiya Premium
​"Compares to the high end water based clays...It's very elastic, lots of flex, it doesn't break or shatter." After a day of use " ...the clay was fantastic, very immediate, exciting, kind of exhilarating."
Sandie Denton, Tennessee, USA
"I absolutely loved working with it. I am not a sculptor and other than playing with some clay in a high school art class this is the first time I've done anything like this.
I love how easy it was to go back in the second or third day and add to it. "I think Pal Tiya Premium is an absolutely brilliant product. I am looking forward to making many more garden sculptures!"
"This product is so versatile and ideal for my mosaic projects. Thank you for such a great product."
~ Cheryl Hann-Woodlock, Australia