About this Event
Join Mixed Media Fine Artist Jennyanne Smith for a series of Sculpture Masterclasses at the Mercer Art Gallery in Harrogate.
A perfect way to unwind, learn some new skills while meeting new people. Plus in each session you will create a sculptural object to take away with you.
Please note - each session has a different focus - please read below for what is covered in each workshop.
Each session can be booked alone OR you can develop your practice by building upon your newfound skills throughout the course of workshops.
If you book three classes at once you will recieve a £15 discount so please dont click buy here - check out our other events for the special offer & then drop us a line to specify which three workshops you want to attend.
cocreatearts@gmail.com
All of our sculpture masterclasses run from 10.30am – 4pm and cost £70. We do not provide lunch due to dietary restrictions but we do provide light refreshments (fruit, biscuits and a nice range of teas & cup soups).
Thursday 27th February: Bas Relief & Hand casting. Learn how to design and create a clay mother mould & take a plaster cast from it creating a two part artwork – a positive and a negative. Also – make a cast of your own hand using alginate and strong plaster.
This is a perfect introduction to the 'wax and silicone session' – why not book onto that one too!
Thursday 26th March: Wire Armatures & Plaster/Scrim. Learn how to create a wire and metal mesh armature and cover it in plaster and scrim.
This session is an ideal starting point to prepare you for 'Outdoor Plaster creations' – Book your place now!
Thursday 30th April: Wax, plaster & soap carved creations. In this session we will experiment with several different materials and reductive tools and processes. We will then choose our favourite material and create a finished sculptural object in the afternoon.
Mastering carving techniques will help you in any of our other upcoming workshops!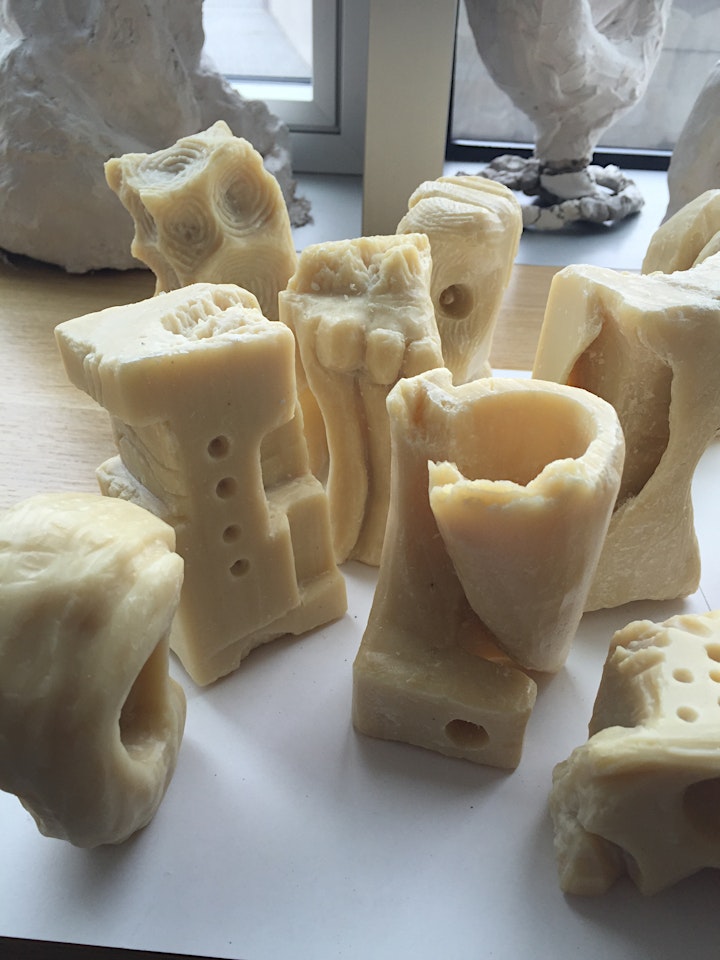 Thursday 30th April: Reuse-able silicone mould & Jesmonite relief

Carve your design into clay, create a reusable silicone mould and take a durable jesmonite cast from it!
This is a perfect follow on to the bas relief session where you will have learned to understand the process and can create a more detailed and refined cast .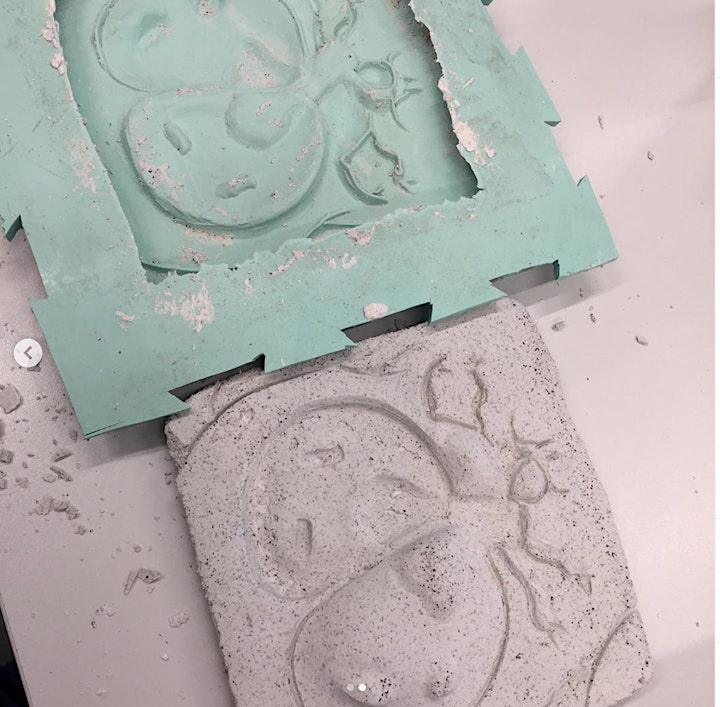 Thursday 28th May: A family friendly sculpture session! Clay Creations! During half term we will learn all about air drying clay and the variety of ways it can be used to create sculpture – including reductive/additive methods, experimenting with figurative and abstract works and adding colour. One child and one adult using the same amount of materials as one adult are covered by the same ticket!
If you want to bring additional children please email us to get a reduced rate cocreatearts@gmail.com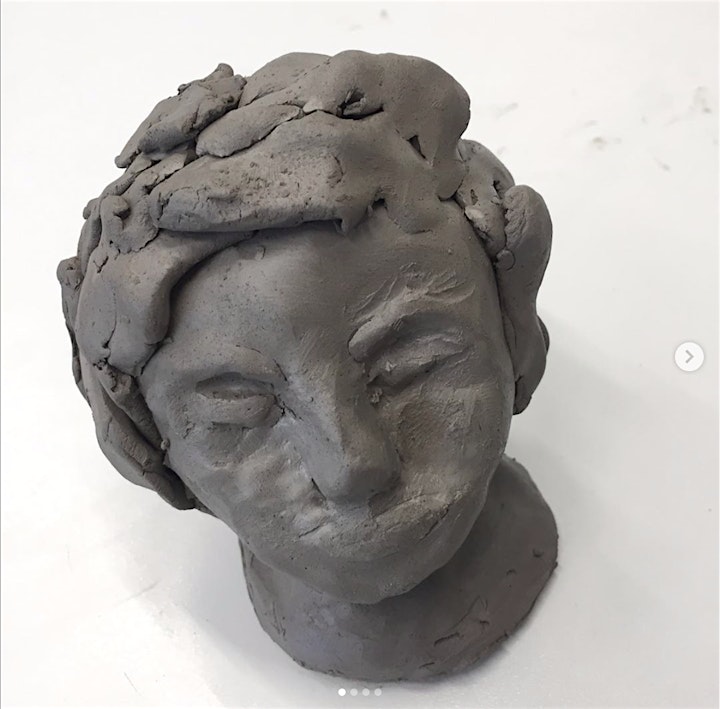 Thursday 25th June: Outdoor plaster pieces! Create a small sculpture that can live outdoors! Depending on whether you have attended any of our other sessions this is an ideal workshop to bring those skills and techniques into to create your final sculptural masterpiece.
If booking as a standalone workshop – we will experiment with armatures/ carving in the morning and pour/add/polish our plaster in the afternoon!
No prior knowledge, skills or talent is required - all of our sessions are fully inclusive - whether you identify as an artist or a hobbyist - these sessions are for you and you will create something you are proud of! Places are limited so book early to avoid dissapointment!
If you need any further information please email us with your questions: cocreatearts@gmail.com. Your attendance at these events directly supports our work in the community and for artists facing disadvantage.

Check out our website for details. www.cocreatearts.co.uk