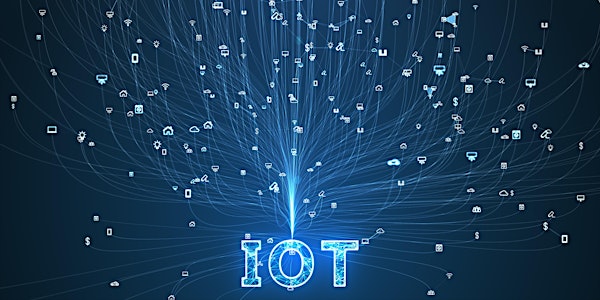 SDTaP Demonstrators Phase 2: Cyber Security Challenges in the Internet of T...
Location
thestudio...Manchester
51 Lever Street
Manchester
M1 1FN
United Kingdom
Description
Up to £4 million to fund demonstrator projects addressing cyber security for IoT systems.
The Internet of Things (IoT) is now an everyday part of our lives, but with all its benefits comes greater cyber security risks and threats.
Innovate UK and UK Research and Innovation are launching a competition for the second round / Phase 2 of business-led demonstrators addressing cyber security challenges in the Internet of Things.

Come along to a briefing event to hear more about the aims and objectives of the call, and more details on the scope, eligibility and how to apply.
This competition is part of the Programme 'Securing Digital Technologies at the Periphery' (SDTaP) funded by UKRI's Strategic Priorities Fund. The programme aims to ensure that the Internet of Things systems are safe and secure, particularly as more critical applications emerge meaning there is increased vulnerability to broader, more sophisticated cyber-threats. Effective solutions need to combine cyber and physical safety and security with human behaviour, influence new regulatory response and validate and demonstrate novel approaches.
This competition has 2 key themes,
Cyber resilient IoT systems for critical national infrastructures.

Secure and energy-efficient IoT systems in resource-constrained environments.
For more details please see the competition details, please click here.
Briefing Events
London 4 February 2020
Manchester - 20 February 2020

Cannot attend in Person?
The event in London on 4 February 2020 will be filmed, live streamed and recorded for those who are unable to attend. To register for the online webcast click here.
The Knowledge Transfer Network is committed to increasing diversity and advancing equality of opportunity to create a vibrant climate of inclusiveness across the sectors that we serve.
As a responsible business, it is important to us that we represent the diversity of our people and communities, and that we create an inclusive innovation ecosystem in the UK in which everyone can reach their full potential.
It is vital that we monitor and analyse diversity information so that we can ensure that our processes, events and communications are fair, transparent, promote equality of opportunity for all, and do not have an adverse impact on any particular group.
Your cooperation in providing us with accurate data will ensure that we design and apply policies and processes that embrace a diverse and inclusive environment.
Any information provided on this form will be treated as strictly confidential and will be used for statistical purposes only.
No information will be published or used in any way which allows any individual to be identified.