Join SE16 Community Fund for a fundraising screening of South African Spook Hunter along with a Q&A with the directors and writers
About this event
On this page you can make reservation to watch this presentation online.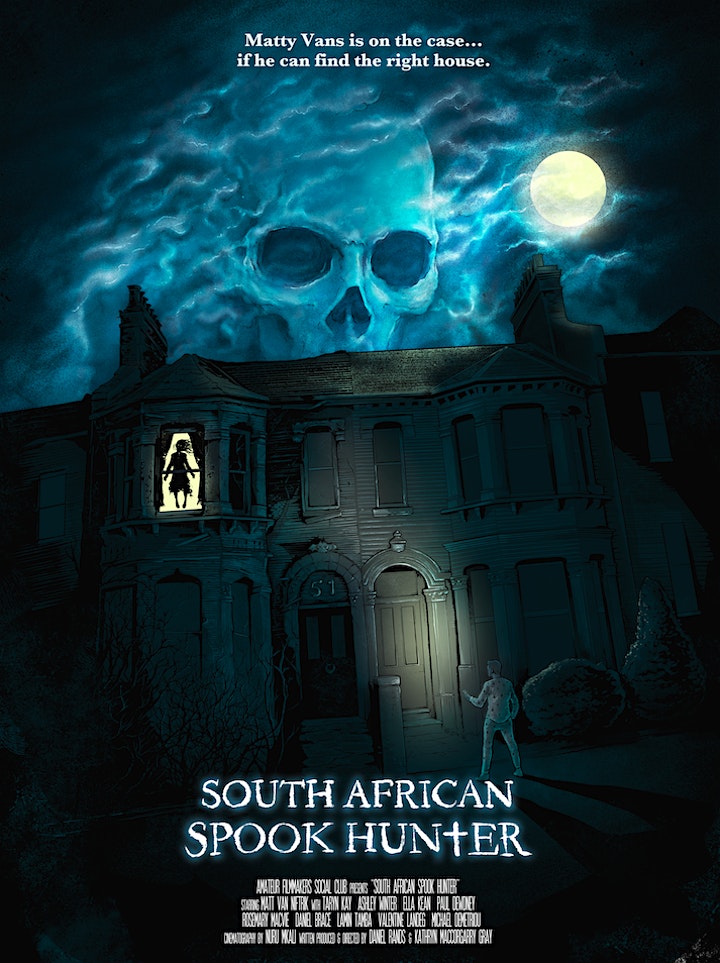 Join SE16 Community Fund for a fundraising screening of South African Spook Hunter along with a Q&A with the directors and writers Daniel Rands and Kathryn MacCorgarry Gray, in order to celebrate the SE16 Community Fund's first anniversary and honour two young filmmakers. Join us on a journey of horror, mystery and maybe a bit of a laugh.
South African Spook Hunter Matty Vans hires a film crew to document his paranormal ghost hunting business. Just as they tire of following him around to find no evidence of the paranormal, he receives a phone call from a woman claiming her family is being hounded by a spirit. After agreeing to spend the week with the family, it quickly becomes clear to everyone but Matty Vans that their haunting is an elaborate hoax. However, the Damon-Murray family is also harbouring a dark secret…
Tickets are pay what you want but we recommend a donation of £7 per ticket. 
We'll also be hosting a fundraising tombola at the screening. All money raised will go towards the SE16 Community Fund. 
The SE16 Community Fund offers financial help to people located in the SE16 postcode, who may be struggling due to the COVID-19 pandemic or other circumstances. This fund can be used for any purpose. There is no judgement, nor is there any obligation to pay back the money. We are a group of SE16 based neighbours who believe in helping our community when they are in need - on the basis of solidarity, not charity. 
Organiser of SE16 Community Fund FILM SCREENING (online access)