Description
Join us for as we showcase Some unique Jewellery by 5 emerging designers.
.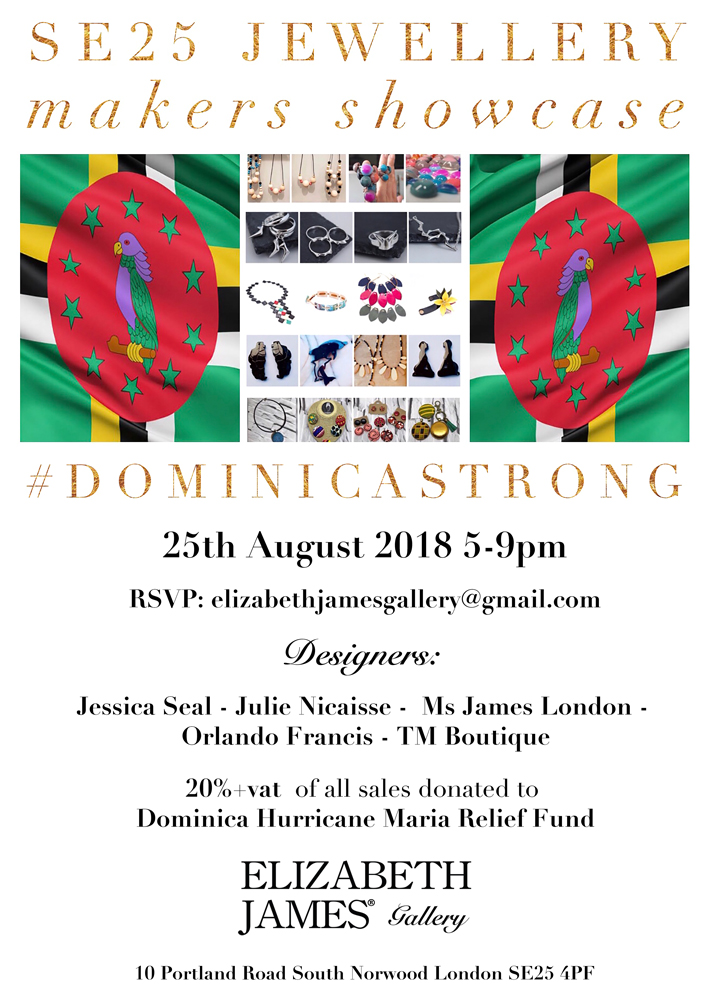 We will be raising much needed funds to help rebuid the beautiful island of Dominica in the Caribbean.


The showcase at the gallery is the 2nd of its kind at the gallery where emerging jewellery designers are helping to raise money to help rebuild homes and lives of the Commonwealth of Dominica after the devastation of hurricane Maria in October 2017.


At the event you will be able to meet the designers who will all be donating 20%+VAT of all sales to the official Dominica Hurricane Maria Relief Fund and enjoy a glass of wine whilst browsing some exquisitely designed jewellery & accessories. Jewellery.











As well as browsing some beautifully crafted jewellery guest will also be offered a free sample from Ju-ice & Shakes a health focused bar based at 163 Portland road, South Norwood who will also be featured at the fundraiser supplying a beautiful selection of refreshing on the spot drinks as an alternative priced £3-3.50 in addition to the available complimentary wine.