Location
Signal Films Studio Space
Cookes Building
Abbey Road
Barrow In Furness
LA14 5QR
United Kingdom
Join artist Hanna Tuulikki for a vocal workshop and take part in an improvised performance.
About this event
Come together to sing an improvised lamentation based on fragments of Scottish seal-calling songs.
Join artist Hanna Tuulikki at Cooke's Studio and on South Walney Island, alongside fellow performers Nic Green and Jude Williams. For a day of vocal improvisation and performance, exploring seal calling songs as practices of making kin.
South Walney Island Nature Reserve in Cumbria is home to a significant colony of grey seals.
This workshop and performance is part of a larger body of work by Hanna Tuulikki called Seals'kin, exploring myths of human-seal hybridity and folkloric musical practices to offer alternative forms of identification with more-than-human kin.
The session will begin with an introductory workshop, rooted in Tuulikki's exploratory vocal practice. The group will be introduced to the folkloric material and guided in a gentle vocal improvisation based on traditional seal calling songs. All participants are then invited to the island to perform an improvised lament to the water at high tide, calling the seals, inviting them to surface.
All are welcome. Young people must be accompanied by an adult.
No singing experience needed, just a love for singing
Workshop & performance
Information for participants
10:45 am- 11:00 am -Arrive and welcome
11:00 am - 12:45 - Workshop
1:00 pm -1:45pm - LUNCH (a simple lunch and refreshments will be provided)
2:00pm - Travel to South Walney Nature Reserve (transport can be provided)
2:30 pm- All participants and Audience walk 15 mins to the location to perform an improvised lament to the water at high tide
2:50- 3:30 pm Improvised performance
3:50 pm Gather back at Nature Reserve Visitor Centre for tea and cake (provided)
Essentials
The performance is taking place outdoors with a 15 minute walk along a flat but gravely track. South Walney Nature Reserve has parking and a public toilet.
Please wear sensible shoes and bring waterproofs
No dogs allowed
Getting here:
Workshop location:
Cookes Studio, 102-104 Abbey Road Barrow-in-Furness
LA14 5QR
5 mins walk from the train station
Parking: Barrow Council Car park, Emlyn Street, LA14 5 QY (free on Sundays)
Performance location:
South Walney Nature Reserve, LA14 3YQ
25 mins drive from town centre, parking available
FON will arrange transport for participants who need transport from Cooke's Studio to South Walney. Please indicate in the comments if you require transport.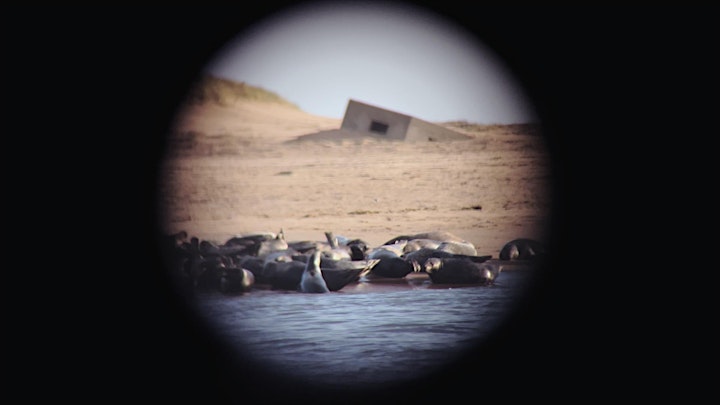 About Hanna Tuulikki
Hanna Tuulikki is a British-Finnish artist, composer and performer based in Scotland. Her multi-disciplinary projects investigate the ways in which the body communicates beyond and before words, to tell stories through imitation, vocalisation and gesture. With a largely place-responsive process, she considers how bodily relationships and folk histories are encoded within specific environments, ecologies and places. In her work, she often draws on embodied vernacular knowledges, in particular, practices of vocal and gestural mimesis of the more-than-human, to offer alternative approaches to making kin, both with one other, and across multi-species entanglements. Her most recent work engages with vital questions about what it means to live on a damaged planet, proposing contemporary, queer ritual, as a means to process the trauma that comes with ecological awareness.
Tuulikki's practice spans live performance, music, moving image and multi-channel audio-visual installation, blending together textural extended vocal composition, choreography, costume and visual score drawings. Her critically acclaimed work has been commissioned and presented by organisations across visual, musical and performing arts in the UK, Europe, USA, India and Australia.
Find out more about Hanna's work here Hanna Tuulikki
Our Funders
Seals'kin by Hanna Tuulikki has been developed as part of an Acoustic Commons residency with Full of Noises. Acoustic Commons is an emerging network of live environmental streams drawing attention to the unique sounds of particular places across Europe and beyond. Read more here.
The Acoustic Commons is a Small Cooperation Project supported in part by the Creative Europe Programme of the European Union.