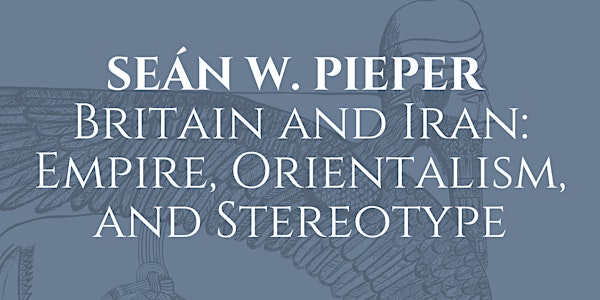 Seán W. Pieper on Britain and Iran: Empire, Orientalism, and Stereotype
Seán Pieper presents his research on how classical reception has influenced British stereotyping of Iran.
About this event
Seaán Pieper did an MA (Hons) in Ancient and Medieval History (grad. 2015) and an MSc in Iranian Studies (grad. 2016), both at the University of Edinburgh. He is currently a final year Doctoral Candidate at SOAS, researching stereotyping in the context of British travelogues of Iran in the Qajar period and how this is influenced by reception of the classics as well as the broader concerns of empire in the 19th Century. He has previously written on imperial display in the Achaemenid Empire and the ancient Near East more generally, with his research often focusing on the mutually-reinforcing intersection between imperial power and culture.