Event Information
Refund Policy
Contact the organiser to request a refund.
Eventbrite's fee is nonrefundable.
About this Event
Here Michael skilfully blends a Triune of powerful healing modalities together. Crystal and Reiki Energy, are blended with Sound Waves to provide the attendees with a spectacular array of calm, relaxation and healing not normally experienced in a traditional Gong Bath.
As well as a Gong Bath Practitioner, Michael is also a qualified Reiki Master, Chi Kung Teacher and Crystal Therapist. Seaton Sluice is the main venue for his gong baths, but he also has private gong baths for individuals and couples at his home, in addition to being available for private groups as well as for talks and demonstrations. Full details of this and all his therapies,classes and training can be found at; www.fothergilltherapies.co.uk
Crystals + Reiki + Sound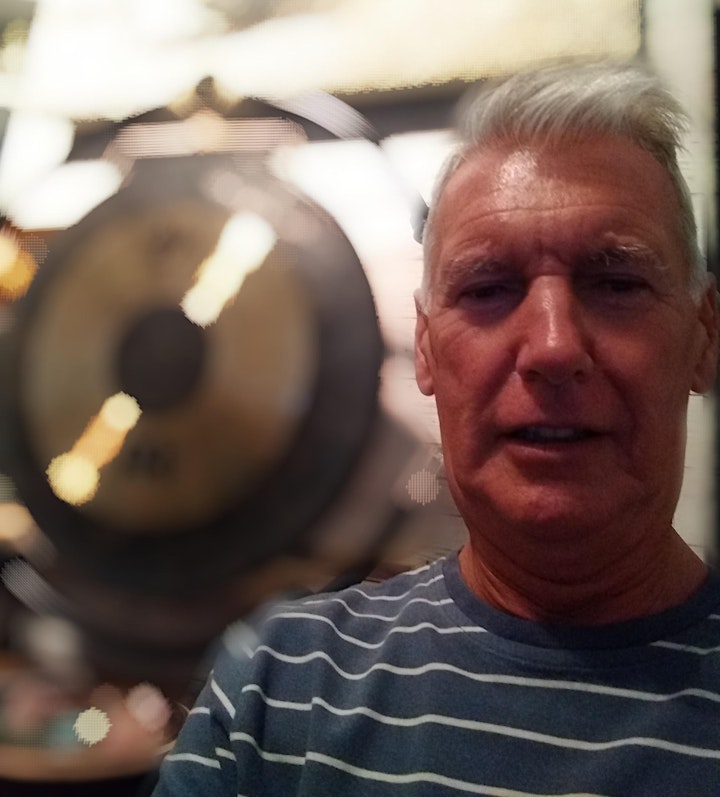 A gong bath is an ancient type of sound therapy that's been practiced for thousands of years. In fact it's one of the oldest instruments on Earth. Everything that exists in the universe is constantly vibrating, and that includes us, right down to the cells in our body. As the gong is played everyone in the room is bathed in healing sound waves and the Vibrations enter us not only through the ears, but through the whole body, whether we are consciously listening to the gong or not, and it even works if were asleep.
If you have not experienced a Gong Bath before don't worry there is no 'getting wet' or having to 'remove' your clothes. The term 'bath' relates to you being 'bathed' in sound waves. Attendees arrive and either sit or lie down on the floor, many bring sleeping bags, or yoga mats to lie on, and then cover themselves in blankets to keep cosy with a cushion or pillow for their heads. Attendees simply get themselves comfortable, close their eyes and let the amazing sounds of the Gong pass through them.
When we get stressed, become negative, worry more or even become ill, our vibrational rate will drop. Sound produces healing vibrations which work on our body to help raise and rebalance our vibrational rate, and as our brain waves slow down the brain releases a series of hormones which amongst other things help us to become calm, and relaxed even giving us that great 'feel good' factor that comes with meditation.
Attending a gong bath provides us with a great opportunity to begin healing ourselves on all levels, physical, mental, emotional and spiritual, as well as becoming profoundly relaxed and calm in the process.
A Gong Bath offers all the benefits of meditation, but without the effort. Not everyone finds it easy to meditate, with a gong bath there is literally nothing for you to do other than get comfortable, do some abdominal breathing for a few minutes at the beginning, then you can 'switch off' even letting yourself fall asleep if you wish, and the beauty here is that even asleep it still works for you, as the vibrations pass through our entire body into every cell, gland, organ, structure and tissue.
Crystals + Reiki + Sound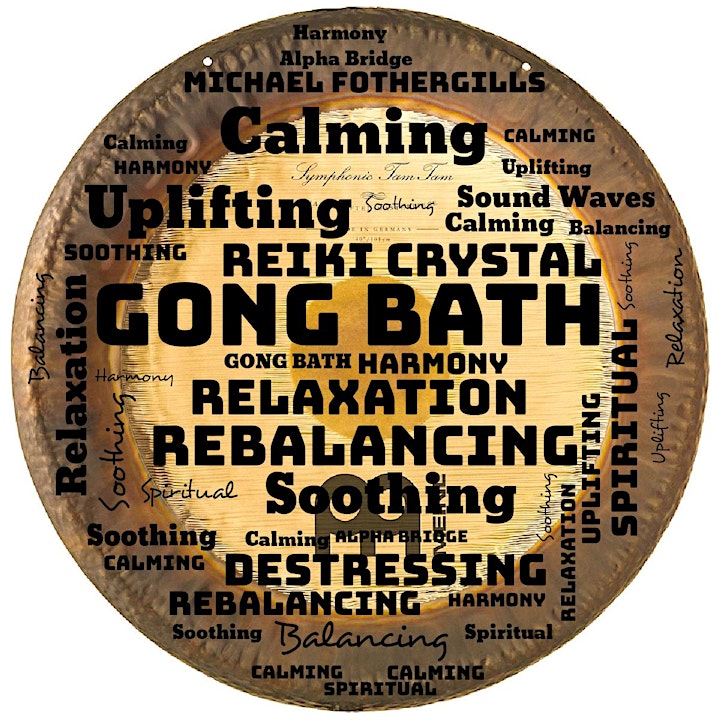 Sound vibrations massage and stimulate us both inside and out, which work to rebalance, calm relax and uplift us as well as helping us feel great. Michael skillfully blends the sound with Crystal and Reiki energy, which takes the healing to phenomenal levels. It is so special making it a totally immersive mind and body experience. Michael uses the power of Intent to blend the three energies together, using geometric crystal grids, with selenite and clear quartz crystals used within the grids.
The crystal grids help to reduce anxiety, depression, fear, moodiness, and stress, as well as promoting calm, relaxation and uplifting us to a positive state. The combination of the grids and crystals will even help to raise your vibrational rate, which is the catalyst for the body to begin healing itself. This is coupled with the healing power of spiritual energy from reiki, which is released into everyone present, from the very first strike of the gong. Reiki is an intuitive and intelligent energy which comes to us from the creator of all things. It works to heal on the physical, mental, emotional and spiritual levels. It even helps to reestablish and strengthen our connection with our spiritual roots. This is another benefit of regular meditation but again all of this is available without any effort. Attendees are also offered crystals to hold during the session which have been charged with reiki energy, to further enhance the level of relaxation and healing.
Crystals + Reiki + Sound
Michael plays the gong with a variety of mallets, in a variety of ways to create therapeutic sound waves using an intuitive unstructured approach which creates a unique pallet of sound sensations, that will transport you to another dimension, unblock your energy and vibrate your body into a state of wellbeing, harmony and total calm.No experience or knowledge is needed, just bring a blanket, a pillow and a smile.
Crystals + Reiki + Sound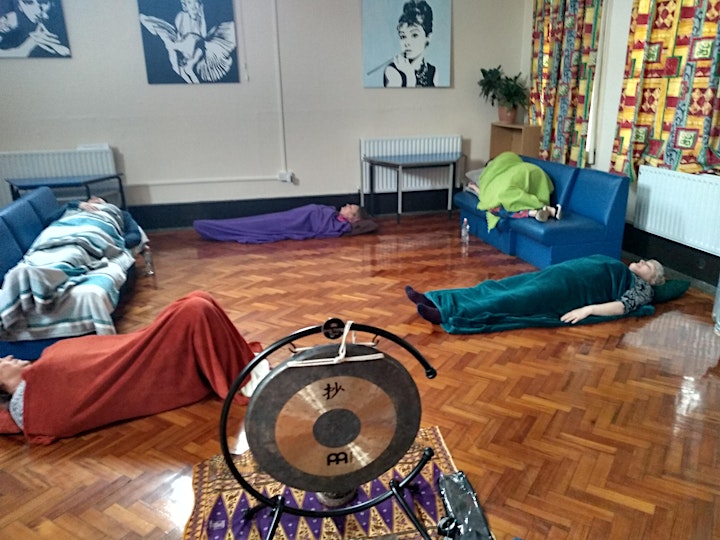 Contra Indications
While Gong Baths, Crystals and Reiki are completely safe, as a precaution it is not recommended you have one, if you are pregnant, have epilepsy, a serious mental condition, or a pacemaker fitted.
Please check with Michael if your unsure.
The Venue
The Seaton Sluice Gong Bath will be held on the last Sunday of October and November 2020 in the main Hall. Doors open at 1.40 pm for a prompt 2 pm start. Unfortunately once the Gong Bath has started late arrivals will not be able to gain entry as the main doors will be locked for personal and building security. There is a car park on site for up to 20 cars and additional street parking nearby. Please enter the main Hall which is opposite the entrance to the main building. Lookout for my Gong signs to guide you.
Toilets are located just through the entrance. Please bring a couple of blankets and a pillow. Although the heating will be on your body temperature is likely to drop during the session so warm loose fitting clothing is recommended. Please feel free to bring a sleeping bag, or yoga mat.
Michael has four zero gravity reclining reflexology chairs available which he will bring in if you choose this option at the ticket checkout, and these offer the ultimate in comfort, during the session.
Tickets available;
1/ £12.00 standard ticket. Either lying space on the floor, or a basic chair (low backed and no headrest) It is recommended that you bring a sleeping bag or yoga mat with you to lie on.
2/ £14.00 includes a comfortable Zero Gravity Reclining Reflexology Chair. Only 4 available, with a laundered blanket or throw and cushion.
Tickets are available to buy here from Eventbrite using their secure payment checkout. Alternatively you can buy a standard ticket on the door, on the day for £12 subject to places being available. If you prefer this option please contact Michael prior to the Sunday.
Covid 19 Update
The Seaton Sluice centre is open and Covid 19 Compliant. Currently masks or face coverings are needed to be worn when entering, and during the gong bath as well as socially distancing. The Hall is cleaned and sanitised after each group has used it. Hand sanitisers are available at the entrance and Michael will use sanitisers on chairs brought in and blankets and throws will have been washed. If you have the Covid 19 NHS App please leave your phone turned on with the volume muted.
As the situation may change Michael will email everyone on the Friday before. In the event that we have to cancel the gong bath you will receive a full refund through Eventbrite.
If you prefer to check with the centre yourself beforehand their details are below. Alternatively you can phone Michael.
Seaton Sluice Community Centre. Albert Road, Seaton Sluice, Whitley Bay. Tyne and Wear. NE26 4QX. Telephone 0191 2980323
Michael 07792 694030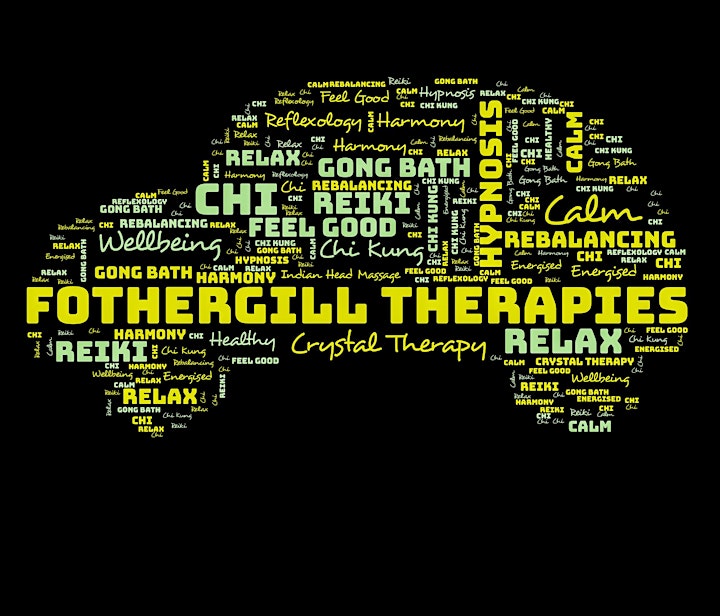 What Some Attendees Have Said
Michael is a great therapist. He is warm, friendly and above all, professional. I had a taste of my first ever Gong Bath yesterday. No water or nudity is involved! I lay on a couch feeling comfortable and secure while Michael created the most amazing healing sounds using a single Gong. I was transported to a place of bliss carried on the wings of the sound vibration. A very relaxing session came to an end and I needed some time to feel grounded again. Michael made me a cup of soothing herbal tea and I gradually returned to the land of living. I would highly recommend a session of Gong Bath therapy with Michael Fothergill
R.S-A Newcastle Upon Tyne
Couldn't agree more I too felt uplifted and energised following this session Would recommend this man without hesitation. His sound gong session was amazing and I can't wait for the next one.
C.W Stanley Co Durham
It was lovely to see Michael today, had a gong bath treatment. I wasn't too sure what to expect, it was relaxing, throughout the treatment. I suffer with slight back pain and has been ongoing for a while. I have found since having the gong bath my back feels so much better, i am so chilled. I would definitely recommend trying this. The experience is lovely and will be having more gong baths. Thank you Michael
T.L Northumberland
The sound bath on Saturday was an amazing experience. So calming I was chilled out for the rest of the day. I will definitely be going again.
L.F Northumberland
My first gong bath with reiki and crystals at Michaels home. I was very skeptical about this triune of energies that Michael blends together, but wow it blew me away completely. Good job my friend was driving, I didnt come down to earth until the next day. Ill be back.
C.D Newcastle
I have had crystal healing, and reiki and even a few gong baths in the past, but never all three together. As I fell asleep shortly after Michael began playing the gong l wasn't aware of what was going on in terms of the three energies, or which ones did what , but when l woke up l knew l was well and truly chilled and relaxed. So much so I didn't want to open my eyes. I can honestly say I have never felt so good. Michael gave me two crystals to hold during the session and for a few minutes I couldn't open my hands to remove them. It felt magical and special like nothing I have experienced before. thank you so much.
A.W Cramlington
Date and Time
Location
Seaton Sluice Community Centre
Albert Road
Seaton Sluice
Whitley Bay
NE26 4QX
United Kingdom
Refund Policy
Contact the organiser to request a refund.
Eventbrite's fee is nonrefundable.