Description
Seasonal Climate Forecasts: Latest advances in their skill and value assessment
SECLI-FIRM is pleased to invite you to attend our second stakeholder workshop, to be held at the Hotel Palazzo delle Stelline in Milan, Italy on Thursday 17 January 2019.
Join our team of climate researchers and experts from the energy and water industries, to explore the ways seasonal climate forecast models can be assessed and combined to increase their value. Hear about the latest developments from the SECLI-FIRM project, collaborate with colleagues and help influence the next stage of SECLI-FIRM's research.
Stakeholder Workshop Advance Programme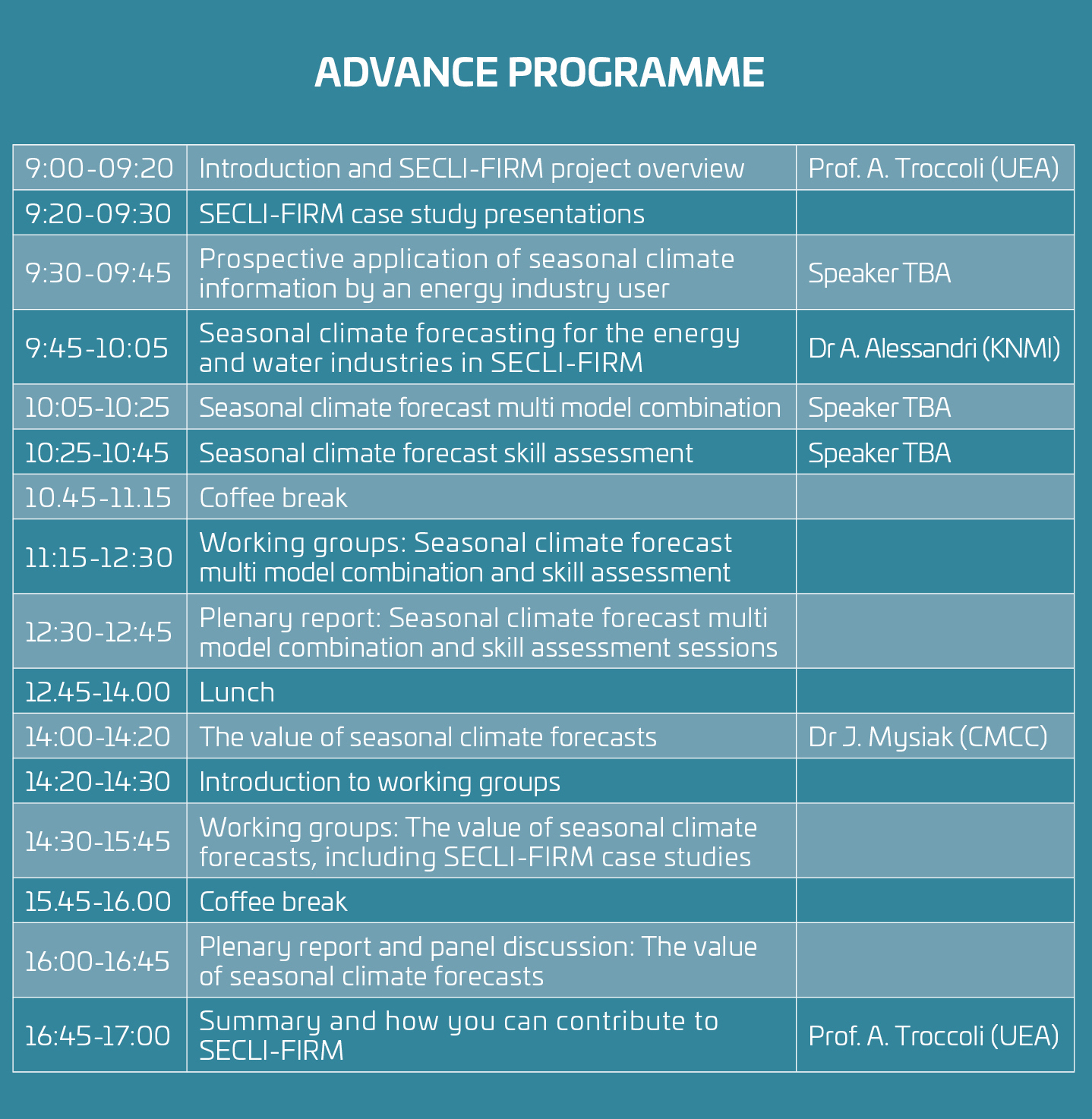 Please note, this is subject to change. Please check our website for the latest updates.
More information
Find out more about the project at www.secli-firm.eu and sign up to our newsletter for regular updates.