Description
Willow weaving expert and sculptor Gina returns with a series of two workshops this year. Under Gina's guided instruction, you will achieve a willow dragonfly and an obelisk. You may wish to advance your skills on our second workshop in August.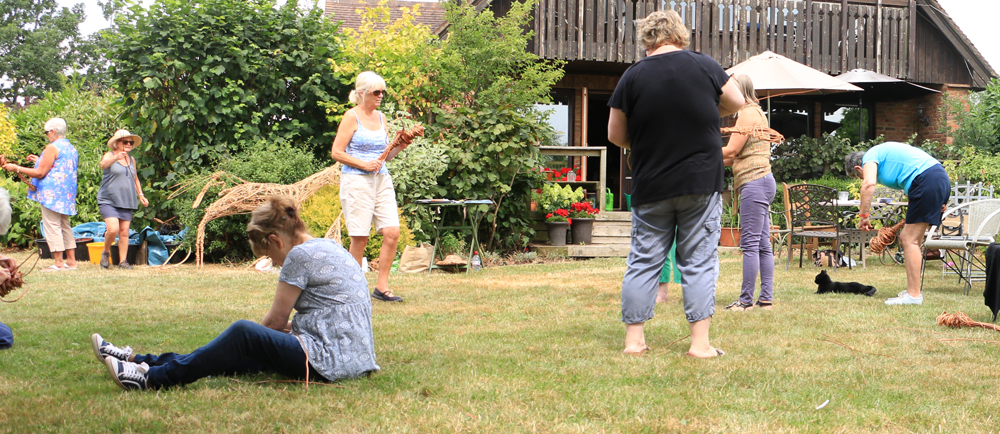 You may enjoy following this up with our second advanced Willow Workshop on 10th August.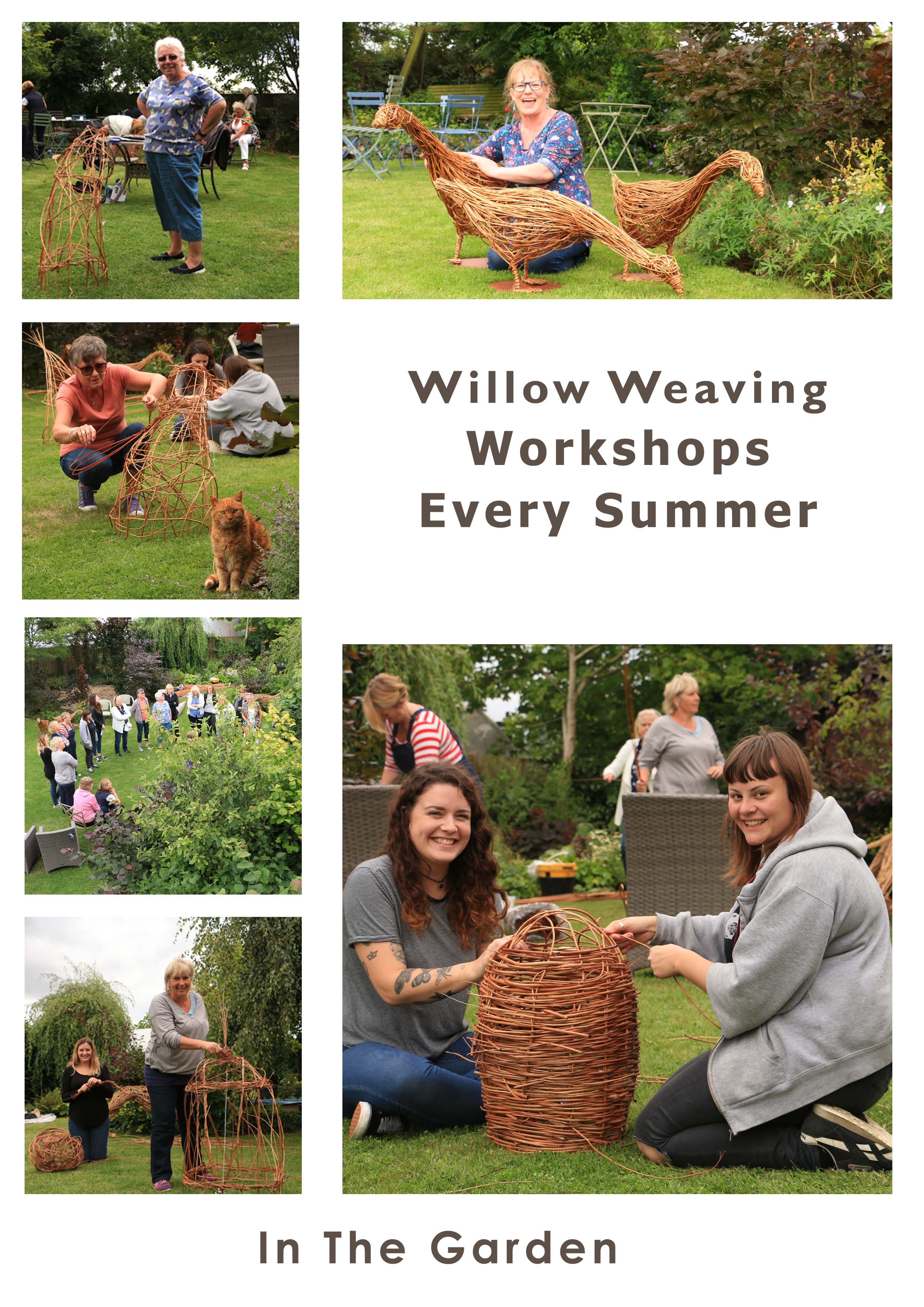 This is the workshop you need to do if you have not tried willow weaving before. It is a very popular workshop, we have been running for many years and we get lots of positive feed back. The second workshop is aimed at those who have tried and enjoyed this Willow Weaving workshop this year or in a previous years and wish to develope their skills a little further making animals such as a deer or goose (loose duck). You may wish to book a place following this course.

The workshop naturally begins with coffee and cake. Gina then introduces the class to the possibilities of willow weaving and where to obtain your materials should you wish to develop your weaving skills further at home after the workshop.
Gina demonstrates and explains the weaving principles and the you begin the first task usually a dragonfly. Gina is on hand to help. In the later part of the workshop post a light lunch there is a chance to be a little more adventurous and develope your skills further. Many people choose to create an obelisk plant support.
Please bring secateurs and strong hands for bending the willow!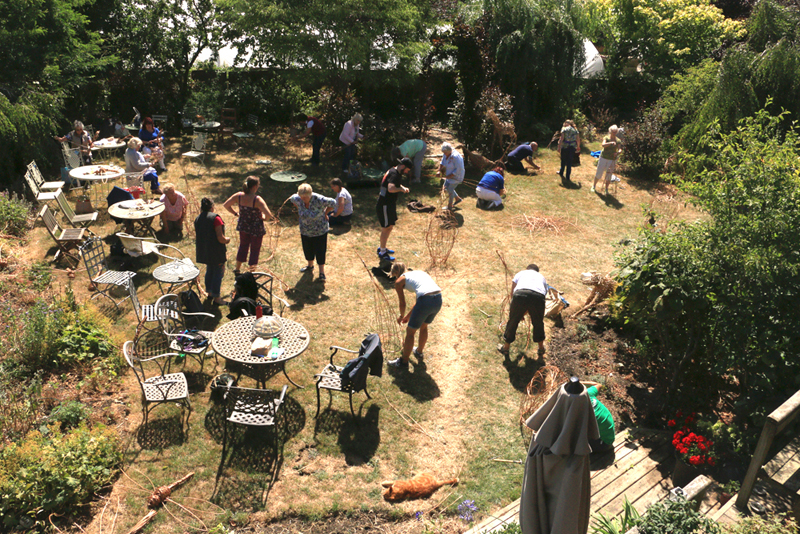 This course includes a packed lunch, please call the shop for further details.10.15am start with complimentary refreshment; workshop begins at 10.30am with a 30 minute lunch break at 12 pm - 3.30pm finish
Click here Photos from 2017
Click here Photos from 2016
Click here Recent photos from 2014 workshop

Gina Martin is highly experienced in running workshops and projects in schools and community groups for people of all ages and abilities, designing workshops alongside the teachers and other participants. Gina studied at the Royal College of Art gaining an MA in Sculpture and has provided work for prestigious events such as the Olympics and Starwars.
Click here for photos of the 2013 workshop

Click here for photos from the 2012 workshop

Click here for more photos from 2011 on our Blog