Description
This is the second hanging basket workshop. Have a relaxed evening learning how to fill your basket or container with classic summer bedding plants. Please bring your own basket or container.
Please contact the shop as there is a £5 deposit to secure your booking which we will deduct from the plants and materials you used in your basket.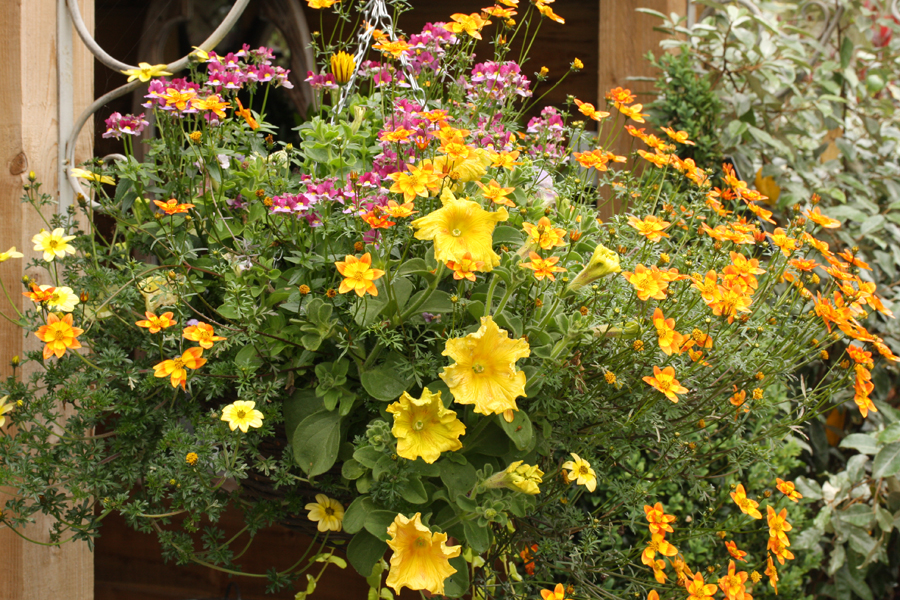 We begin with a container and hanging basket demonstration and then its your chance to have a go and make a wonderful creation with colours and plants you choose. A whole range of bedding plants will be available to select from. You may wish to create a red, white and blue basket or have a specific colour scheme in mind. We can help you with this.You can also call the shop to book 01280 848038

The charge is only for plants and materials used on the night.

Peter Richardson began Preston Bissett Nurseries in 1984. He runs the Nurseries with his wife Jacky who joined him in 1989. Whist running the Nurseries he also runs the 'thenurseries.com' and spends a considerable amount of time working as a Garden Consultant for large and small landscaping projects. He is also very busy giving private gardening talks and demonstrations to gardening groups and private organisations.