Second Symposium on Welfare in Aquaculture | Free Webinar
2nd Symposium on Welfare in Aquaculture - Operational Welfare Indicators for farmed Fish | Thursday 26 November 2020 | free webinar
About this event
Welcome to the 2nd Symposium on Welfare in Aquaculture. This year we will focus on Operational Welfare Indicators(OWI) for salmon, lumpfish, tilapia, sea bream and sea bass.
Program agenda - Western European Time zone (WET)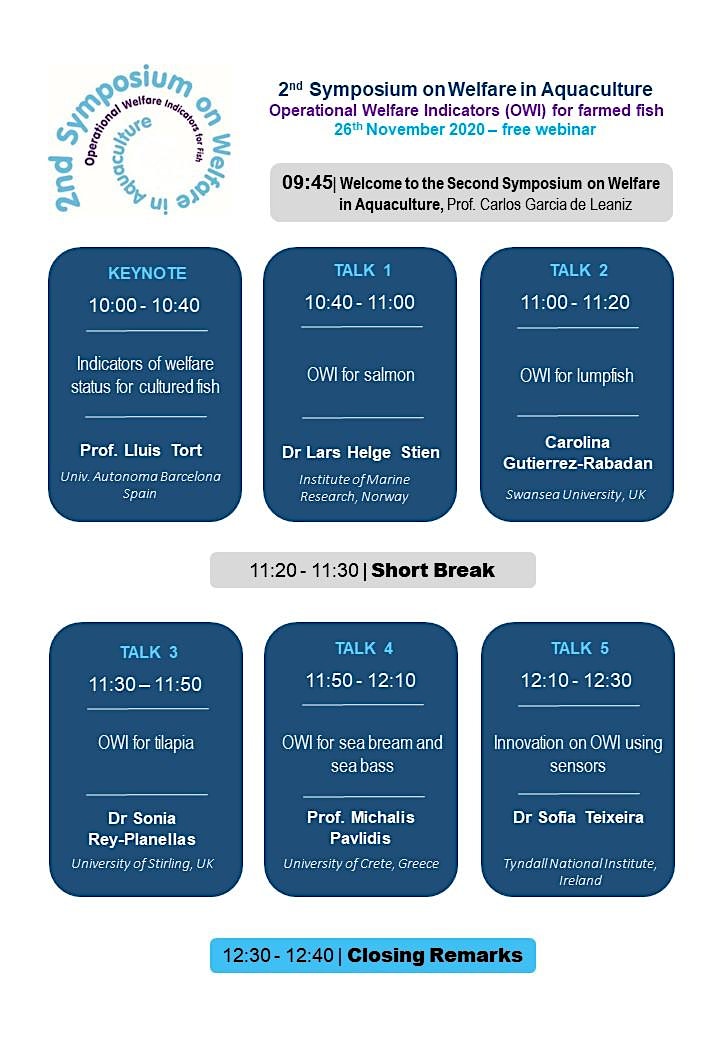 This event is a follow up of the very successful "1st symposium on welfare in aquaculture - welfare indicators for novel species" , check the video below with some highlights from last year.
For updates check the symposium webpage.
If you have any queries please send an email to Dr Sara Barrento: s.i.barrento@swansea.ac.uk
Dr Sara Barrento
Prof Carlos Garcia de Leaniz
Prof Michalis Pavlidis
This event is supported by: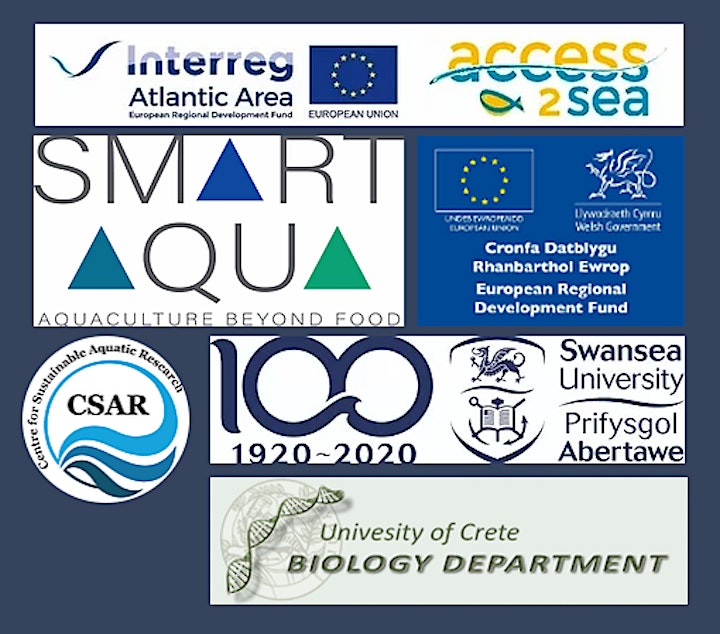 Organiser of Second Symposium on Welfare in Aquaculture | Free Webinar