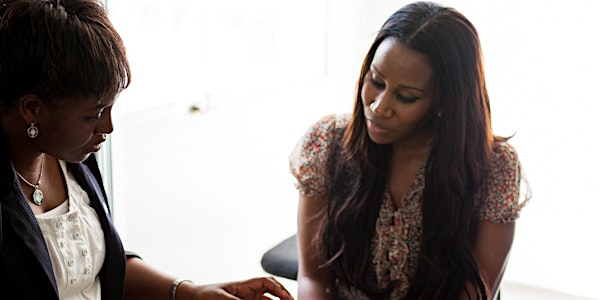 Second Weekend - Introduction to Counselling: Core Skills and Theories
During this immersive course you will develop your understanding of the basic principles of counselling.
About this event
Second weekend: Saturday 4 and Sunday 5 December 2021
Alternate second weekend: Saturday 4 and Sunday 11 December 2021
If you have an interest in counselling and would like to find out more about the principles and practice of the three major therapy schools, then this two-weekend workshop is an ideal starting point. Both weekends can be taken as a standalone course, but ideally you will do the theory weekend (introduction to person-centred, psychodynamic and cognitive behavioural therapy), followed by the interactive and experiential counselling skills workshop. All students have the unique opportunity to have a brief one-to-one session with the tutor to discuss your next steps after the course, including careers in counselling and psychotherapy.
The first day of the course begins with an overview of the multitude of counselling modalities, and explores the question 'how can one choose?' We also discuss why one might choose to become a therapist, including earlier trauma or crisis, having benefited oneself from counselling, or an observation that others appear to trust you with their troubles. The discussion includes the idea of the 'wounded healer' which questions neat notions of 'healthy' therapists and 'sick' clients.
What follows is an introduction to person-centred and psychodynamic theories of counselling and psychotherapy, as well as an outline of the basic concepts in cognitive behavioural therapy.
Participants are encouraged to explore which approach suits their personality best and this can inform future training choices. There is a strong focus on personal development and self-reflection, as well as a thread that runs throughout the course about how can counselling and psychotherapy become more inclusive and more aware of issues of power and oppression.
You may be thinking about changing career path, enhancing your existing skill base to offer more within your current discipline, or even simply interested in developing a more empathic approach in your personal interactions – whatever your motivation this course supports you to take the first steps in this journey.
In the second weekend, an interactive and experiential counselling skills workshop will help you explore and develop the skills and personal attributes required of a counsellor, with some references made to the approaches covered during the first weekend. You will have an opportunity to improve your interpersonal abilities, fine-tune your listening to others and increase your level of awareness to both yourself and the dynamic with others.
The workshops are both participatory and experiential, including group discussions, small group work and role-play exercises. A role-play exercise between one student and one tutor is observed and discussed by the whole group, and the final day of the course includes a reading and discussion of a published account of a therapy session, as well as small groups where all students get the opportunity to act as 'client', 'counsellor' or observer. Upon completion of the course, there will be a unique opportunity to schedule a one-to-one 20-minute session with one of the course leaders, in which you can discuss your future options in the field.
You can take each weekend as a standalone course, or both weekends. It is possible to take the skills part of the course either over one weekend (Saturday & Sunday) or over two consecutive Saturdays.
Find out more about this course and for future course dates visit: https://www.gold.ac.uk/short-courses/introduction-to-counselling/
Organiser of Second Weekend - Introduction to Counselling: Core Skills and Theories
Goldsmiths, known for its excellence in creative and cultural arts, humanities and social sciences, is launching an exciting range of adult education and short training courses, giving busy people the chance to work towards new opportunities and a more fulfilling future. We are presenting a diverse, new range of evening and weekend courses, taught by the same experts that teach our ground-breaking degree programmes. This is a chance for you to get a taste of the challenging courses that has made our graduates so successful in creative, cultural and business communities.
So whether you want to learn a new career skill, enhance your job prospects or just discover a new hobby, and at the same time develop your networks, then our short courses are a great opportunity to enrich your life and join the vibrant learning community at a world-class university.
What are we offering? Short courses in Business, Innovation and Marketing, Creative Computing, English & Comparative Literature, Music, Dance and Drama, as well as Social Science subjects applied to real life such as Anthropology, Psychology, Social , Therapeutic and Community Studies.
Goldsmiths is also home to the only Confucius Institute, whereby professional arts platforms are used to promote Chinese language and culture.