Description
Come and join us for an alternative feast set in Centerspace Gallery celebrating creativity and generally having a good time!
A unique opportunity to be entertained by the Bigstow Band set in the lost garden .. an installation exhibition by Laura Williams, followed by the Secret Banquet Supper at 7.00pm and entertainment until 9.30pm.
Guests are asked to bring an offering to the table to be shared and their own drinks if staying for the Banquet Supper (which is Eventbrite ticketed).

---
4.00 – 5.00pm Brigstowe Village Band
The Brigstowe Village Band are an acoustic band modelled on the village band of Thomas Hardy's day when local musicians would play at all the local fetes, gatherings and seasonal celebrations.
A co-operative band performing in period dress.They are putting together a programme of tunes titled 'Home Grown' specially selected for the exhibition.
---

7.00 - 8.00pm Secret Banquet Supper / with entertainment until 9.30pm
(avoid disappointment and book your ticket!)
8.00pm - 9.30pm Entertainment
8.00pm South West Dance Theatre
South West Dance draw on all manifestations of dance to generate high octane, eclectic dance theatre that sings straight to the heartstrings. We've wooed crowds at festivals, street art galleries, traditional theatres and all sorts in between.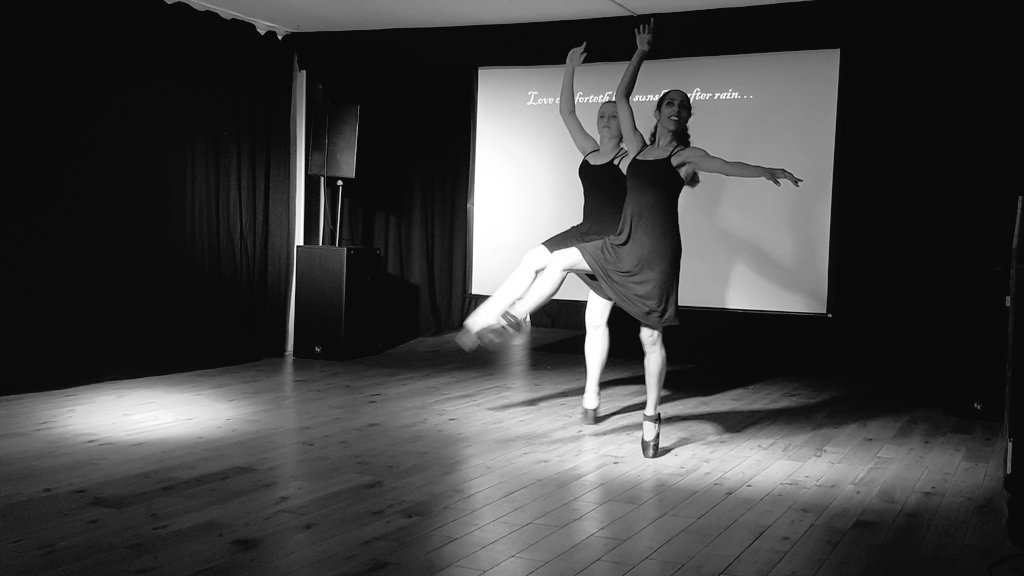 Nicely Made Up Dance @ 8.30pm
David Kallo and Natasha Jervis perform segments of their new flamenco and theatre show, 'The Peculiar Antics Of Don Quixote', which combines flamenco dance with powerful works of literature including Shakespeare. 'Natasha Jervis is a tour de force engaging her audience from start to finish with powerful haunting flamenco drama.