Secret Brunch PARIS | 2015 FINALE | Secret Hotel

Saturday, 10 October 2015 from 12:00 to 18:00 (CEST)
Event Details
The FINAL Secret Brunch of 2015 in PARIS is here!

Following the Secret Rooftop & Secret Plage, it is now time for the Secret Hotel on 10.10.2015!

We are super excited to take you to a historical 5* HOTEL, suitated in one of Paris' most famous areas, where we will have exclusive access to its entire first two floors, including the main hall, terrace, dungeons and even its swimming pool!

Needless to say, this will be a Secret Brunch like no other!

-----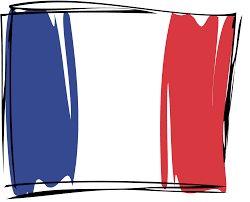 2015 La Finale Parisienne – L'Hôtel Secret

Le Secret Brunch est de retour à Paris pour son tout DERNIER brunch de l'année.

Rejoignez la dernière édition de nos Brunchs qui ont révolutionné le clubbing parisien.

Le 10.10.2015, nous vous embarquons pour un voyage exaltant dans un lieu mystérieux au cœur de Paris. Un endroit mythique qui renait de ses cendres et qui ne ressemble en rien aux destinations d'avant.

Préparez-vous a une journée décadente pleine de surprises.

TABLES
Vivement recommandé. Entrée pour 7 personnes maximum. Vous bénéficierez de votre propre table, avec accès au service toute la journée.
Vous profiterez également d'une bouteille de Veuve Clicquot offerte à 15h.

NOURRITURE
Vous pourrez commander pendant toute la journée à partir du menu préparé spécialement par le Chef de ce lieu.

SB TICKETS
Vous donne accès à l'Open Bar de Vodka jusqu'à 13h.

ENTERTAINMENT
Deep House avec beaucoup de surprises de Secret Brunch.

No 2 SB's are ever the same!

Lots of love,
L'équipe SB

-----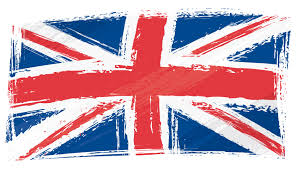 Join the movement for one last time, which has revolutionised the Parisian party scene.  

Get ready for a fabulous day of decadent partying with plenty of surprises.

TABLES
Highly recommended. Entry for up to 7 guests. You will be treated to your own dedicated seating area, with access to bottle service throughout the day. You will also receive a COMPLEMENTARY bottle of Veuve Clicquot at 3PM. 

FOOD 
You will be able to order throughout the day, from a specially prepared menu by the venue's chef.

SB TICKETS
Will receive access to the Complementary Vodka bar until 1PM.

ENTERTAINMENT
Deep House with lots of Secret Brunch surprises.

No two SB's are ever the same!

Lots of love,


SB TEAM
www.facebook.com/secretbrunch
www.twitter.com/secret_brunch
www.instagram.com/secretbrunch
www.secretbrunch.com
When & Where

Secret Hotel
Somewhere in Centre of PARIS
PARIS
France


Saturday, 10 October 2015 from 12:00 to 18:00 (CEST)
Add to my calendar