Event Information
Location
Secret Plage
Paris City Centre
France
Description
At a NEW Secret Location by the water


-----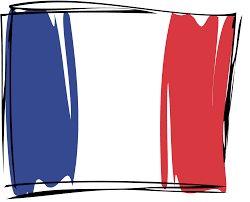 Après vous avoir emmené au sommet de l'un des rooftops les plus pittoresques de Paris, Secret Brunch est de retour pour un brunch estival.
Il est grand temps de profiter du soleil et de danser tout au long de la journée au bord de l'eau.

Rejoignez-nous le 25.07.2015 pour un brunch spécial été au centre de Paris.

Secret Brunch est l'événement secret le plus prisé en ce moment en Europe.

LIEU
En plein coeur de Paris, se trouve un trésor caché au bord de l'eau. En plein air, contemporain et branché avec une vue panoramique.
Et si la pluie s'invite, pas de panique, nous avons tout prévu !

TABLES
Entry for up to 8 people. Réservations vivement recommandées. Vous disposerez de votre propre espace, avec un accès aux bouteilles tout au long de la journée. Vous recevrez également EN COMPLEMENT, une bouteille de Veuve Clicquot à 15h00.

MENU
Vous serez en mesure de commander, tout au long de la journée à la carte proposée par l'établissement.

SB TICKETS
Recevront un accès prioritaire au bar à Vodka complémentaire jusqu'à 13h. You will be offered a seat for the brunch on a first come first served basis.

MUSIQUE
Deep, Progressive et Uplifting Summer House anthems.

-----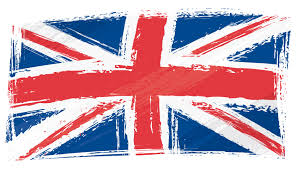 After taking you to the heights of one of the most scenic rooftops in Paris, Secret Brunch is back for a SUMMER special.

Its time to soak up the sun and dance the day away, right by the water!

Join us on 25.07.2015 for a very special Summer Party in Centre of Paris.

Secret Brunch - the most talked about secret in Europe.

VENUE
in the heart of Paris, lies a little hidden treasure, right by the water. Open, contemporary and trendy with panoramic views. Whether it rains or pours, we will have you covered.

TABLES
Highly recommended. Entry for up to 8 guests. You will be treated to your own dedicated seating area, with access to bottle service throughout the day. You will also receive a COMPLEMENTARY bottle of Veuve Clicquot at 3PM.

FOOD
You will be able to order throughout the day, from the venue's Mediterranean menu.

SB TICKETS
Will receive access to the Complementary Vodka bar until 1PM. You will be offered a seat for the brunch on a first come first served basis.

MUSIC
Deep, Progressive and Uplifting Summer House anthems.

No two SB's are ever the same!

Lots of love,


SB TEAM
www.facebook.com/secretbrunch
www.twitter.com/secret_brunch
www.instagram.com/secretbrunch
www.secretbrunch.com

* Secret theme and itinerary will be emailed up to 48 hours before the event. The Secret Location will be revealed on the day of the event, to only the ticket holders, via email. Please note that all tickets are non-refundable & non-transferable. All tables and tickets are subject to confirmation by a member of Secret Brunch team. All TABLES are subject to the selected minimum order and bottle service. Secret Brunch refuses to work with any promoters or promotional companies, as it aims to keep each event private, and its crowd 'natural'. If the information provided when purchasing a ticket is deemed inaccurate or misleading, then Secret Brunch reserves the right to refuse entry, cancel a purchase, or if applicable retract a membership. All tables and large groups are required to be mixed. The minimum age for all Secret Brunch events are strictly 21+
Date and time
Location
Secret Plage
Paris City Centre
France