Claim your free silent-disco headset to start your morning with a rush of happiness, right in the centre of London!
About this event
When is the last time you jumped out of bed in the morning, filled with excitement?
Join us for this FREE series of end-of-summer events! Get ready to get up and out of your comfort zone, move, dance, twirl, connect and experience a kick-ass endorphin boost!
With your own pair of sanitised silent-disco headphones and loads of space, these events respect all social-distancing guidelines to keep you safe. 🎧
Kick start your day like never before, choose your favorite theme below and come and join us to dance your way into your morning!
18.08: Last days of summer! 🏝
`An explosion of color and joy after these last uncertain months - no holding back!
09.09: Back to School! 💥
A dance adventure set to your childhood's most iconic tunes
22.09: Car-Free Day 🕺
As London becomes car-free for a day, get a unique chance to dance through the city like you've never seen it before!
These events are FREE.
▬▬▬▬▬▬▬▬▬▬▬▬▬▬▬▬▬▬▬▬▬▬▬▬▬▬▬▬▬▬
Details:
☀Social distancing and hygiene measures will be respected at all times
☀Time: 8:00AM sharp, please arrive by 7:45AM latest to collect your headphones
☀Location: Citypoint Piazza, right by Moorgate Station
▬▬▬▬▬▬▬▬▬▬▬▬▬▬▬▬▬▬▬▬▬▬▬▬▬▬▬▬▬▬
What is Secret Sunrise?
Secret Sunrise is a global community that celebrates life, through music, movement and connection. Described by TimeOut as the 'happiest way to start your day', over 50 000 people have already joined the movement worldwide!
Headsets are handed to you on arrival. Skilled and qualified facilitators guide you through a journey that encompasses mindfulness, improvisation, movement and dance. Get ready to get up and out of your comfort zone, move, dance, twirl, connect and experience a kick-ass endorphin boost!
▬▬▬▬▬▬▬▬▬▬▬▬▬▬FAQ ▬▬▬▬▬▬▬▬▬▬▬▬▬▬I
Is this event safe in the context of COVID-19?
We're following tight hygiene and social distancing measures to make sure that everyone can enjoy this event safely.
Practically, this means:
- All handphones are for single individual use and sanitized - Hand sanitizer on location - Check-in done electronically - Huge outside space to have plenty of room to dance with 1.5 metres of separation
Can I buy on the door?
There are only limited tickets for the right number of headphones, so we only sell them on here. Once these are gone, there won't be any extra releases, so grab them quick!
What do I need to bring?
Comfortable colourful clothes that you can dance, move and sweat in - bonus points if you can match the theme! 😉
Who is it for?
It's for everyone! All ages, from kids to grandparents and feel free to come alone too, we guarantee you'll meet loads of friendly faces.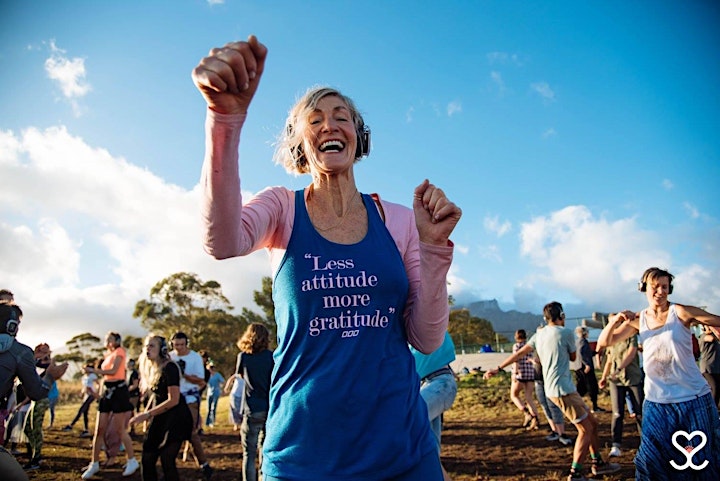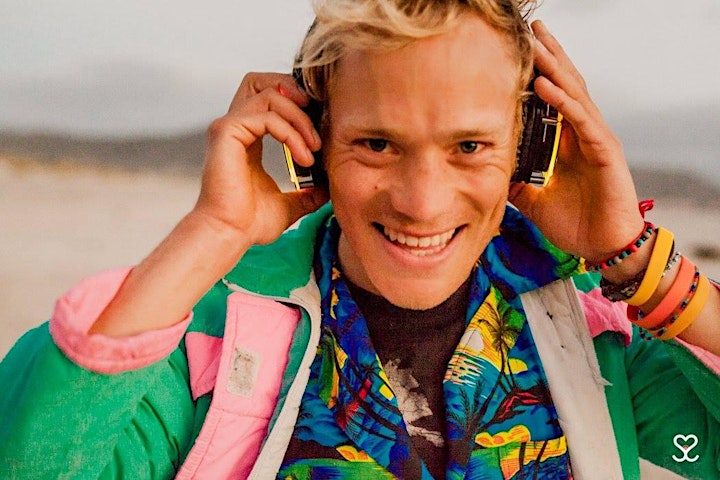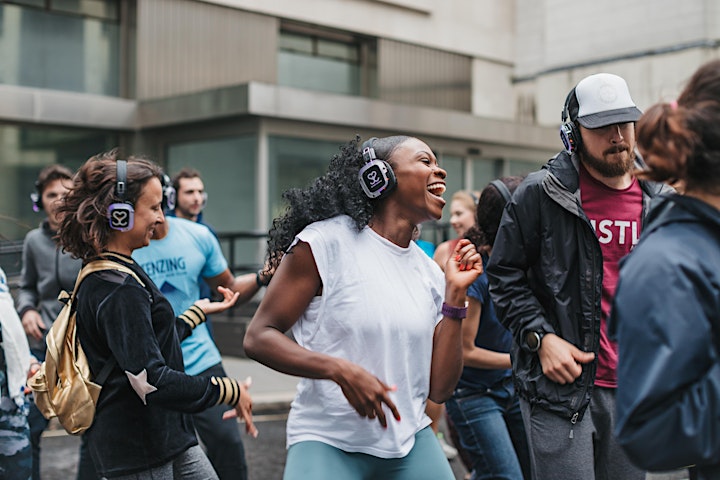 Organiser of Secret Sunrise - Summer Series
Secret Sunrise is the only guided dance that celebrates the start of the day while the rest of the city is still fast asleep. Stunning views, headphones with awesome songs, and people from all walks of life connecting to unleash the happiest version of themselves!
Born under African skies we have already taken over 10 cities worldwide - from Bali to Amsterdam - and are on a mission to get the whole world dancing.