Secrets of a bestselling author (for ages 8-80) with Caroline Lawrence
Description
Twenty-five years ago, Caroline Lawrence was an exhausted teacher who had always wanted to be a writer. In her early forties she had a revelation: if she ever want to achieve her dream she had better start soon.
In this 45-minute presentation, Caroline will give you all the tips, tricks and tropes that have helped her become a published author and write books for a living.
Some of these tips will be completely new, even to those of you who have done writing courses before.
Most of all, Caroline promises you will have fun watching and learning.
*image by photographer Ed Miller
*Never miss another library event - subscribe to the Libraries Newsletter!
---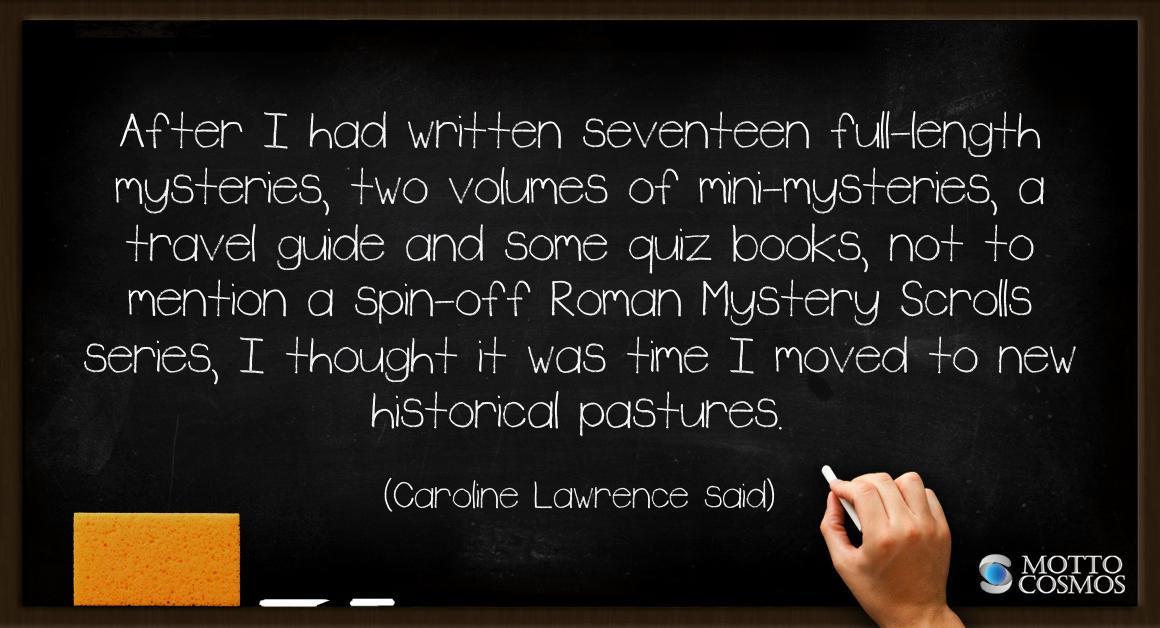 About the author:
Caroline Lawrence is a children's author best known for her 17-book Roman Mysteries series (which was televised by the BBC in 2007 & 2008), but she has also written books set in the American Wild West and Ancient Greece. Caroline loves history, movies, London and the craft of writing.