About this Event
SECRETS OF THE STARTUP networking events are exclusive, collaborative and behind-the-scenes journeys into startup creation and scaling.
This exciting event will be led by industry-leading guest speakers, global award-winning business coaches and business leaders from market disruptors.
These events will be in a Q&A guest speaker format, followed by an exclusive chance to meet and network with like-minded startup professionals, investors and collaborators. These sought-after opportunities are designed to platform your business without the need for 'selling'.
Overview of the day:
• 11.30 Arrivals and coffees
• 12.00 First speaker
• 17.20 Charity and Award presentation for best idea for a start up!
• 17.30 Event closes
• 17.45 Gold Ticket and Canape Champagne Reception
Format
• 10 minute VIP Guest speakers
• 20 minute Q&A session with the speaker
• 15 minutes lightening networking opportunities in all sectors
This will be repeated throughout the day with other networking opportunities and Silver ticket one to one chats, refreshments will be freely available.
Following the event there will be a canape champagne reception with special guests for further networking opportunities for our Gold ticket holders and VIP's Sponsors and private Arena for 121 chats!
10 VIP guest Speakers
3 ticket types available - please see tickets for details
Tickets available NOW!
If you are interested in exhibiting at or sponsoring the event, please contact Jamie@thompsonalexander.co.uk
As part of Secrets of the Startup we have included an amazing award for businesses attending the event, with a number of amazing prizes which can be argued as priceless to any Startup.
BEST STARTUP IDEA- we are looking for a creative and imaginative business idea or current business that has huge growth potential in its field.
To enter you need to submit an application to sarah@thompsonalexander.co.uk by the 21st August and you MUST be ATTENDING the EVENT.
The award is as follows;
★Opportunity to apply for funding through our incubator
★5 non exec directors for face to face to help create business plan and progress the business
★Mentorship from bank of 250 non executive directors
★Personally tailored podcasts from Lord Michael Hastings
If you'd like to have a chance to win this amazing prize for your startup but still haven't got your tickets grab them NOW!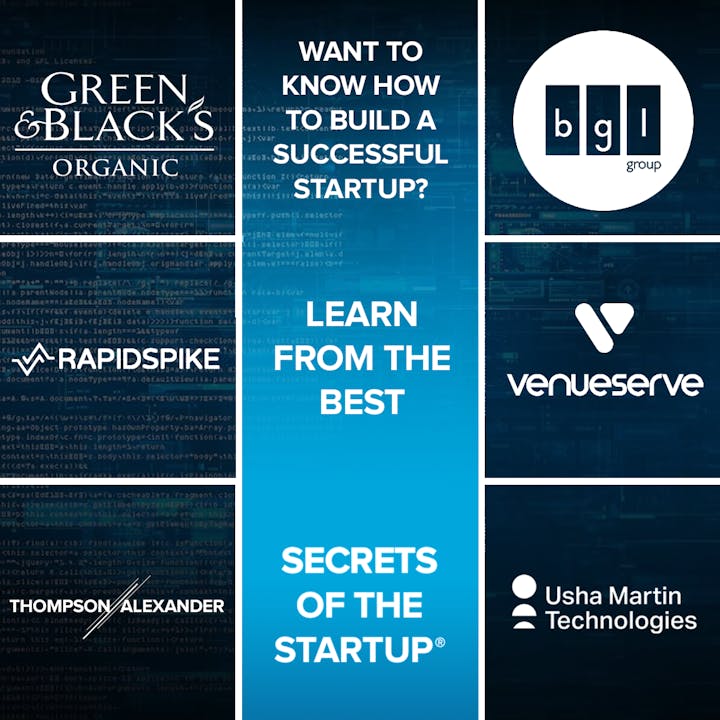 5% of all ticket sales is being donated to Ashford Place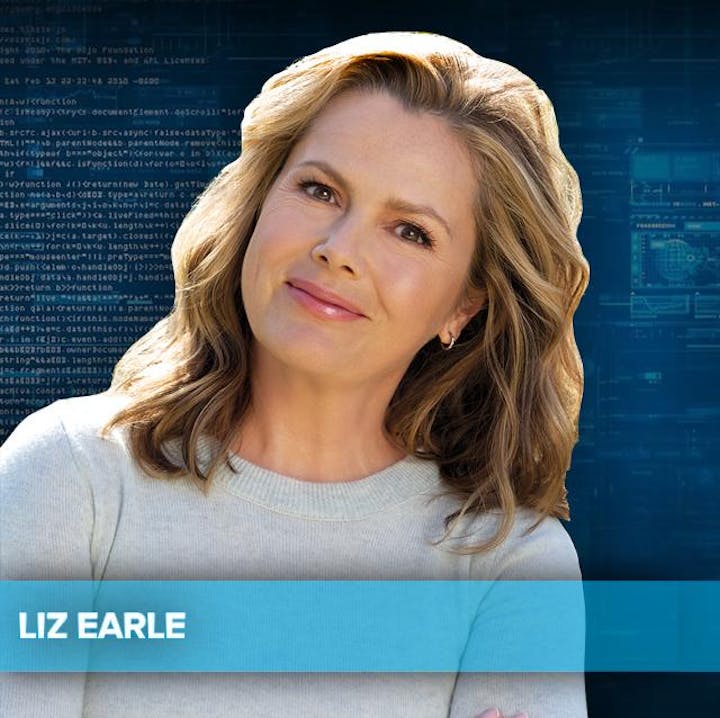 Liz Earle MBE is known for her passion for beauty, natural health and wellbeing, as well as her considerable charity and campaign work. She is the bestselling author of over 35 books, TV presenter, an entrepreneur and a farmer. Having started her TV career on ITV's This Morning in 1989, she is now back on screen as a regular 'Wellbeing Wednesday' contributor to ITV's flagship daytime show.
Passionate about research and consumer information, Liz was a founder of the Guild of Health Writers in 1994 and FLAG, the Food Labelling Agenda, which campaigned at government level for clear, comprehensive and meaningful food labelling. She is an ambassador and advocate for The Soil Association, The Sustainable Food Trust, Love British Food, The National Eczema Society, The National Osteoporosis Society, The Prince's Trust, The Centre for Social Justice and Restart Africa, as well as a Patron of ACE Africa. In 2010, Liz founded the UK charity, LiveTwice, to offer opportunity to the disadvantaged, operating both in the UK and overseas.
Showing entrepreneurial spirit from an early age, Liz has put her name to several successful brands. Her latest business ventures include Liz Earle Wellbeing (lizearlewellbeing.com), a high-quality magazine focused on food and living well (published by Hearst), and Liz Earle Fair and Fine, an award-winning range of ethically sourced, Fairtrade gold and silver botanical jewellery. 75. In 1995, Liz co-founded the Liz Earle Beauty Co., now owned by Walgreens Boots Alliance. She finally left the beauty company in May 2017. In 2007, Liz Earle was awarded an MBE for her services to business and she has also received an Honorary Doctorate of Laws from both Portsmouth University and Staffordshire University.
Her latest book, The Good Menopause Guide was published by Orion Spring in March 2018. and went straight in as the No1 Bestseller on Amazon on publication day. Her eguide the Truth about HRT was published in March 2019.
Liz lives with her husband and five children on their pasture-fed organic farm in the West Country.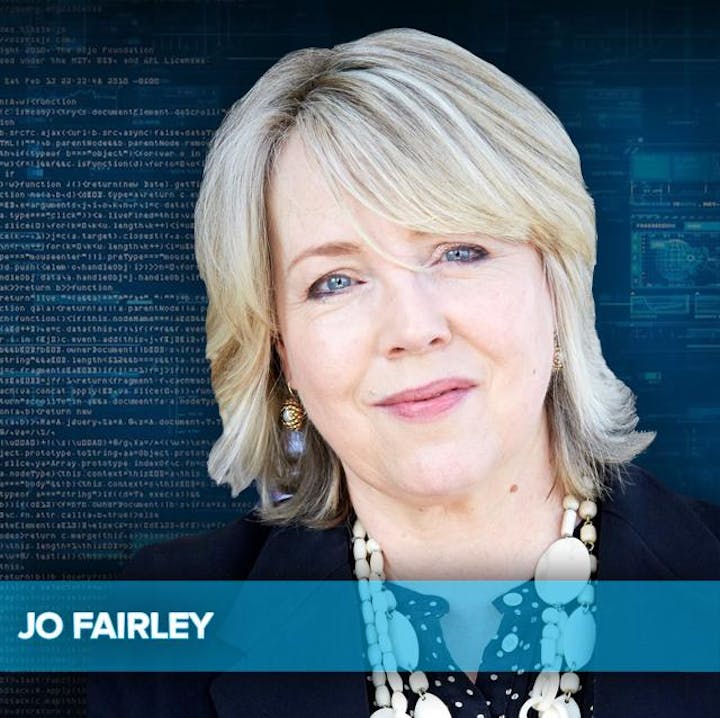 Jo Fairley is the co-founder of Green & Black's chocolate.
The brand was dreamed up on a rainy Saturday night in London's Portobello Road.
'Green', because it was organic (a new concept for chocolate at the time) and 'Black' because it was the darkest chocolate on the market (70% cocoa). Putting a simple '&' in the middle made this new brand sound like it had been around a hundred years, and the rest is history.
Since founding Green & Black's chocolate in 1991 with her husband Craig Sams, Jo has built the brand into the world's leading organic chocolate.
In 2005, Green & Black's was successfully sold to Cadbury's.
Jo continues to champion its worldwide success in co-operation with its new owners, Cadburys.
A serial entrepreneur, an award-winning author & journalist, Jo Fairley is also the author of a series best-selling books on health and beauty – including the worldwide hit The Beauty Bible.
Jo is a regular columnist and feature-writer for the world's leading magazines.
As a serial entrepreneur and creator of Green & Black's, Jo's delivers a real insight into how to create, launch and grow a brand.
Jo Fairley has an exceptional understanding of brand creation and development, and a talent for sharing her experience and insightful knowledge in an inspirational way.
She talks about the many lessons learned along the path to business success, including the emotional aspect of building a brand and then 'letting go', when it's sold on, as well as the importance of design, branding, PR and marketing.
Jo can also address how ethical issues are becoming more important to consumers, and how working for a company with a strong CSR programme can boost team spirit and dedication.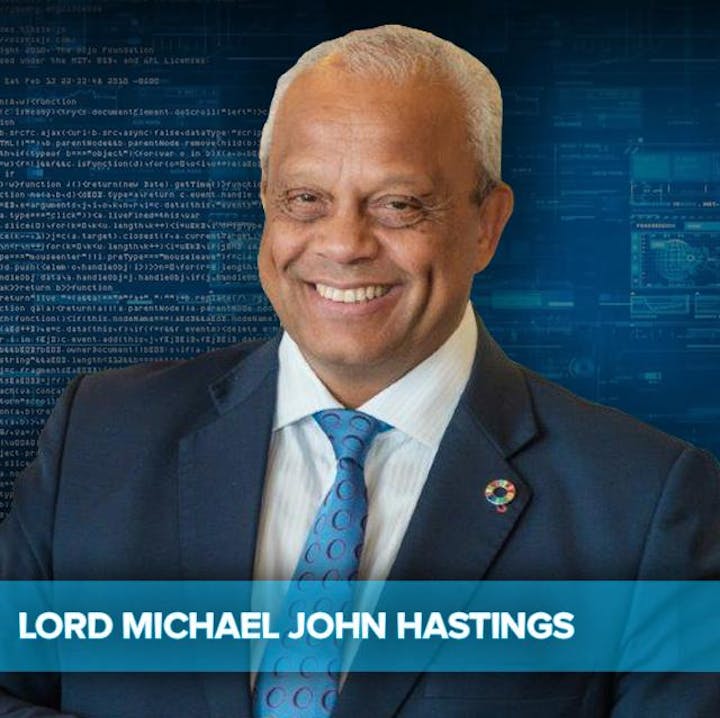 Chancellor, Regents University London
Former Global Head of Citizenship, KPMG
Trustee, Vodafone Group Foundation
VP, UNICEF; President, ZANE; Ambassador, TEAR FUND
Stephen R Covey Leadership Centre, Advisor
Michael began his career as a teacher moving into government service in 1986 supporting policy initiatives to bring employment and development to Britain's inner cities working with No.10 directly. In that period onward, he became a Commissioner with the Commission for Racial Equality serving 9 years; a Member of the Social Security Advisory Committee (4 years) and the first minority on the Metropolitan Police Committee (3 years) and subsequently Advisor to then Sir John Stevens, Met Police Commissioner. Michael founded Crime Concern in 1988, merged it with the Rainer Foundation in 2008 to created CATCH22, the leading crime prevention agency. He received a CBE in 2003 for his service as Chairman for 15 years and a trustee for 21 years.
In 1990 he started working for TVAM on education programming and then GMTV as its Chief Political Correspondent. In 1994 Michael moved to the BBC as a presenter on the weekly BBC 2 Around Westminster programme before joining its Corporate Affairs division. In 1996 he became the BBC's Head of Public Affairs and then its first head of Corporate Social Responsibility in 2003 before becoming KPMG international's Global Head of Citizenship in 2006. He retired from KPMG in June 2019 after 13 years at the helm of global business strategy and impact for KPMG.
Michael was conferred with a Life Peerage in 2005 and sits as a Crossbench Independent Peer in the House of Lords. He served on a Select Committee in his first two years and as a member of the Commonwealth Parliamentary Association. In 2005 he also received the UNICEF Award for his work on 'effecting positive solutions for Africa's Children' further to leading the BBC's corporate response to the Blair Commission for Africa Report. He worked with Chatham House as an advisor to the Future of the UK in Foreign Affairs enquiry working closely with Dr Robin Niblett CMG. Between 2007-19 Michael has attended the World Economic Forum in Davos annually and led the enquiry into the Future of Civil Society for the WEF. He has also sat on impactful enquiries on Migration, Talent and Diversity.
Michael is a Trustee of the Vodafone Group Foundation and a member of its Global Development Committee and a Vice President of UNICEF UK and Tearfund. He also worked closely with Millennium Promise serving on the International Board and Chairing MPUK with a focus on Ghana. He is also a Patron of the WE Foundation and a Governor of Junior Achievement Worldwide.
In 2014, he was conferred with a Doctorate in Civil Law from the University of Kent, Canterbury in recognition of leadership at KPMG, the BBC and his work in international development & corporate responsibility. In 2017 Michael was installed as the Chancellor of Regent's University London; the most global University in the world with 9/10 students non UK from160 nations.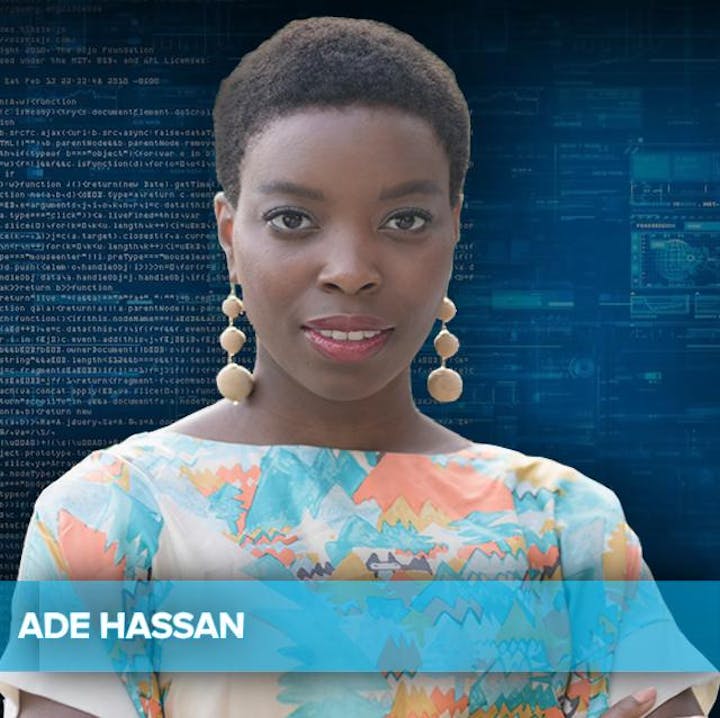 Nubian Skin was founded by 35-year-old British-born Ade Hassan, MBE.
To quote Ade, "My nude isn't the nude I see in shops. Despite the reality that women of colour have the same needs as all women when it comes to lingerie and hosiery, the industry simply doesn't cater to us. So, I thought, it's time to rethink the definition of nude".
Ade brought a truly innovative product to the market. Nubian Skin managed to do something that had an impact beyond itself, and redefining 'nude', and making the term more inclusive meant that Nubian Skin has had a huge influence, with many other parts of the industry realising the need to be more inclusive. Testament to this are the milestones she has achieved. Being featured in some form in every major fashion magazine; supplying the wardrobes of major productions in the West End and on Broadway; being listed in the EBONY 100 list; and being selected to provide the underpinnings for the Beyoncé Formation Tour!
In 2017, Ade was awarded an MBE at Buckingham Palace for services to fashion. The award was made in recognition of Ade's commitment to her mission to redefine nude, and the impact she has consequently made on the fashion industry.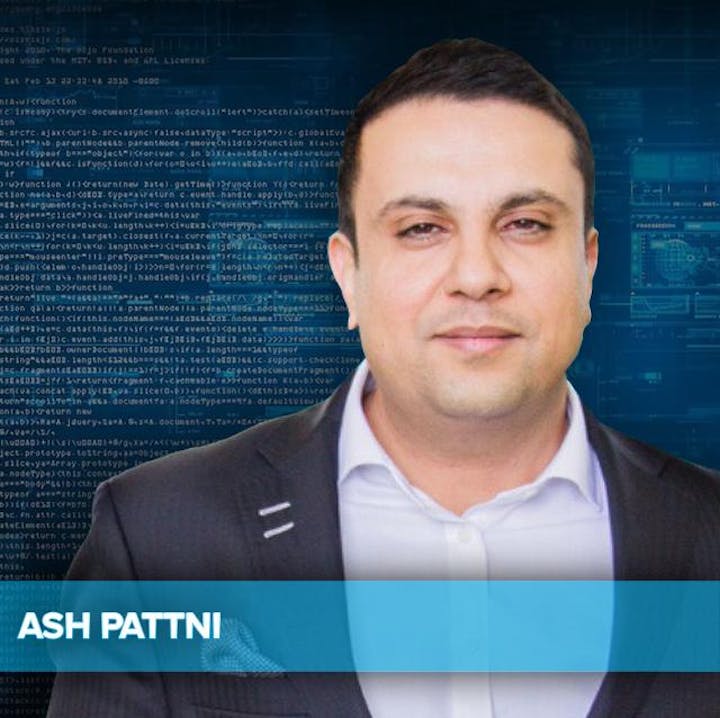 Ashish Pattni has positioned himself in the self-development industry at an Ambassadorial level advising and working alongside some of the biggest speakers and companies and thus created The Pattni Consultancy specifically for this and other globe changing opportunities.
The breakthrough came when he became one of Tony Robbins global partners in 2005 taking the hugely successful "Unleash the Power Within" seminar to the Sub continent. This led to global leadership roles at Success Resources, the world's biggest self-development event company and working with the world's best coaches, mentors and strategic advisors. He has worked alongside Anthony Robbins, Les Brown, Robert Kiyosaki, Sharon Lechter, T Harv Eker, Dr Eric Thomas to name a few.
With a focus on an industry now worth well over $15bn annually and with all the global shifts in economy, money and power he realised there was a need for a new style of learning. A learning that encompassed the shifts and gave people permanent and lasting change through the times ahead, especially at all levels of experience, knowledge and understanding. He decided to work alongside, a man at the top of his game, a coach to the 1% and one that is not available or seen in the commercial self-development market place. His work with Martin Mckenzie and PPN was another turning point in his life as their systems and learning encompass some of the world's most powerful teaching systems and tools. It is quite unique to most of the self-development industry and pulls on the experience that Martin brings working closely with global leaders across countries and industry.
Ashish gets asked to speak at many events across the globe and has delivered to large audiences of over 4000 through to large corporates across three continents. He now only speaks at events that serve and make a difference to humanity with his unique memetics/second tier thought approach.
Over the last few years Ashish has been involved with facilitating global transactions, at the highest level with an outcome to finance and help facilitate Humanitarian Projects. The knowledge to facilitate these projects is a utilisation of all his experience and work with a win, win, win stance.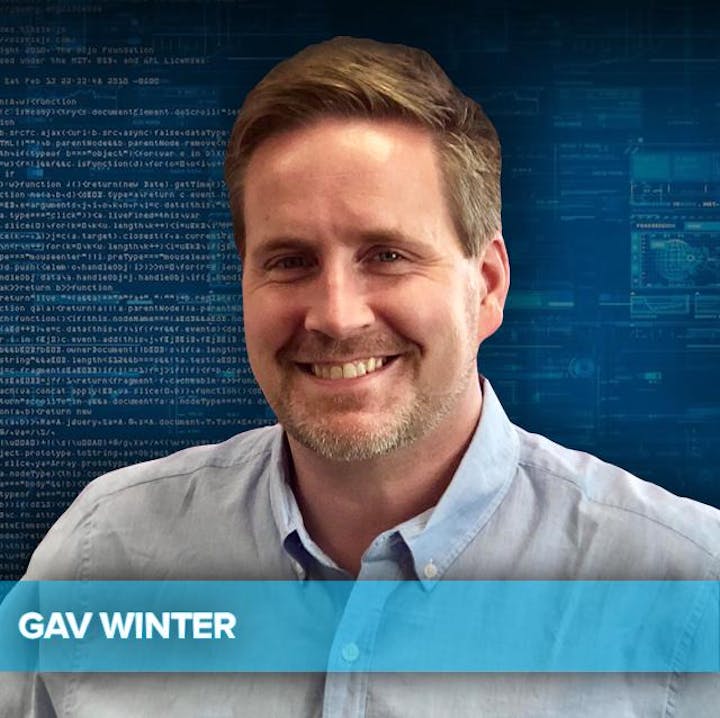 Gav founded The Test People (now Ten10) in 2006 which grew to be the UK's largest independent software testing consultancy with over 300 people in 2018. The Test People won over 20 awards including Deloitte Fast50 and Sunday Times TechTrack100, where they became one of the fastest growing tech companies in the UK and the fastest growing in Yorkshire & the North East from 2013-2015. He was also named Yorkshire Overall & SME Director of the Year in 2014 and 2015.
Gav has recently joined a start-up called RapidSpike. They are a Digital Experience Monitoring platform which interacts with websites exactly as customers do, detecting key issues, creating insights to help improve performance and detecting data breaches. His new BHAGs for RapidSpike are to become a world leader in digital experience monitoring, reduce global internet waste, help make the internet a fun and safe place to be and one day become a 'Yorkshire Unicorn'.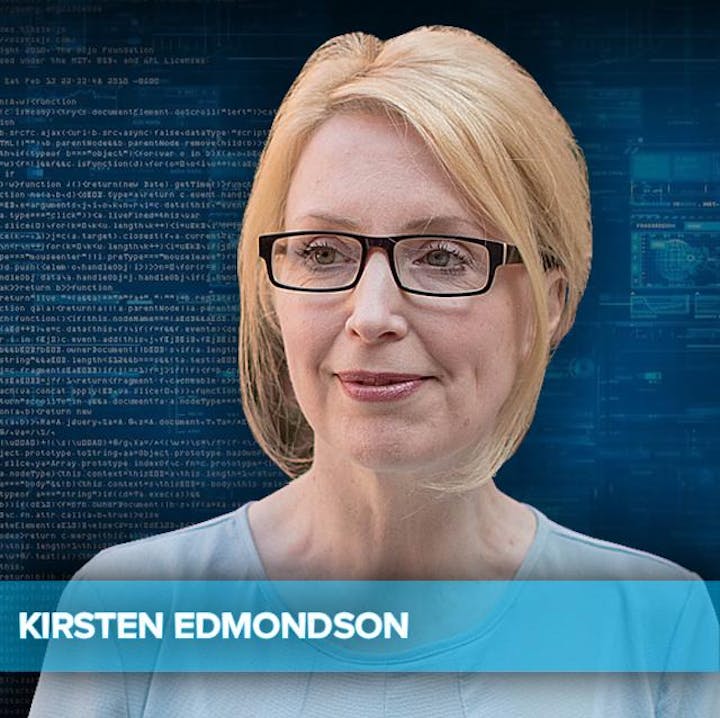 Kirsten is a digital specialist and an agile evangelist and excels at accelerating cultural change through building scalable, high-performing teams.
She has a proven track record in achieving operational and strategic targets, managing quality, performance, risk and change in commercial, public sector and not for profit organizations. She is passionate about the people in the digital equation; the customers and their experiences of technology plus the staff going through cultural and organisational growth.
She's also an active and passionate member of various initiatives to foster diversity and inclusion, specifically widening participation, neurodiversity and gender equality.
She has previously worked for BBC, 3 Mobile, Orange, Newcastle University, Formica and now BGL Group.
Kirsten has worked with seed funded start-ups on behalf of Incubators and her current role is akin to a corporate start up.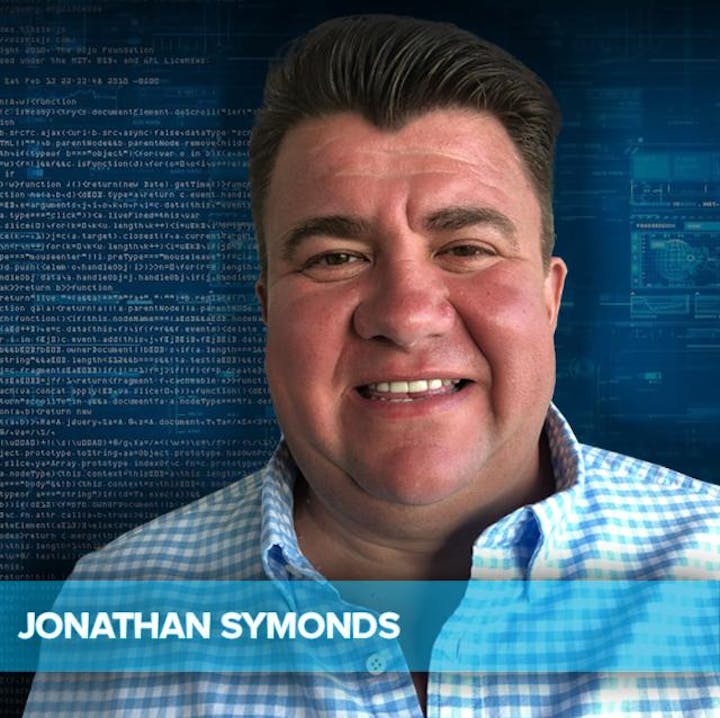 Super excited to announce Secrets of the startups first speaker Jonathan Symonds. He will be joined by other guest speakers to share their journey and answer those burning questions. We shall be announcing the other guests soon so follow our page on LinkedIn for info.
Previously the COO and MD of Ipswich Town FC and CIO at Marcus Evans – Jonathan has had exposure to both large corporate and Startup businesses and is looking forward to speaking at the event.
Jonathan has been COO of numerous Start-up Companies including Venueserve, Cyber Acuity and Active PLC
Venueserve is a cloud-based ticketing solution, which enables event organisers worldwide to manage various elements of their business operations such as ticket sales, event promotion, event logistics and box office management.
Mobile-first technology supports events end-to-end and is therefore the first-choice for event organisers seeking premium event experiences and powerful data insight.
An engaging and inspiring leader with a track record of driving sustainable results through innovative, market-leading business and operational strategies across a global and multi-faceted B2B services organisation.

At Ashford Place we respond to the growing problem of homelessness in this country. We have been at the forefront of a staggering increase in the North of London, with the number of people sleeping rough rising by almost 300% in the last few years.
We have been responding to this by providing emergency accommodation, intensive casework, and finding long term, sustainable accommodation to address the problem of homelessness. We have taken over 400 homeless off the streets and into housing in the last four years.
Now we are working on one of the biggest challenges we encounter, which is addressing the problems 18-24 year old homeless experience in trying to access accommodation in London. Because of housing benefit rules and financial support young adults are unable to afford rents in London. This is robbing an entire generation of security, prospects and hope. However, through our new scheme supported by the mayor of London- The Boost Up - we are able to accommodate young people in homes and work with them to get them off benefits into work and realise their dreams. Boost Up can only survive through donations, and for this reason we are undertaking an ambitious fundraising drive, asking the public to boost up our young people, and get them to where they want to be.
Registered Charity: 1097475