Description
Sector insights: what employers want
An ISE event for higher education careers advisors
This event is bringing together employers and universities who focus on graduate and apprentice recruitment. It enables meaningful conversations to take place which, for many, has led to new employer-university partnerships/collaborations.
The employer-led sessions give careers advisors the opportunity to hear sector-specific insights on a range of challenges they face in graduate recruitment and development.
Each session will last 35 minutes and include the opportunity for Q&A.


Agenda
10:00 - Event opens
10:15-10:50 – ''10 things students should know about the graduate labour market''
Presentation from Tristram Hooley, Chief Research Officer, ISE and Charlie Ball, Head of Higher Education Intelligence, Graduate Prospects.
10:50 - 11:25 - Finance sector panel (Deloitte, IG Group, RSM UK, UBS)
11:25 - 12:00 – Build Environment / EEI sector panel (FirstGroup, Severn Trent UK)
12:00 - 12:35 – Retail/FMCG panel (Co-op, Enterprise Rent-A-Car)
12:35 - 12:40 - Introduction to Job Teaser
12:40 - 13:15 - Lunch and networking
13:15 - 13:50 – Public sector panel (Civil Service Fast Stream, Police Now, Teach First)
13:50 - 14:25 – Legal sector panel (Allen & Overy, Dentons, Linklaters)
14:25 - 15:00 – Digital sector panel (FDM Group, Experian, Virgin Media)
15:00 - 15:15 – Refreshments and networking
15:15 - 16:00 – Cross-sector panel session and event close
Any questions - just email us at events@ise.org.uk


Price
From £45 per organisation (up to 3 delegates). To note, to avoid being charged multiple times, book one delegate first and wait for instructions in your confirmation email, to find out how to add further delegates free-of-charge.
Unsure if you qualify for the member price? Check if your organisation is an ISE member >
Questions, panelist proposals, sponsorship, partnership?

Just email us at events@ise.org.uk
Follow this event on Twitter >
Kindly hosted by the London Business School

-----------------------------------------------------------------------------------
Thank you to our SPONSORS

JobTeaser is the European leader for career guidance and the recruitment of young talent.
JobTeaser has built a unique ecosystem that brings together over 5000 companies and 400 universities across Europe to focus on the next generation. Providing over 1.8 million students and recent graduates with the tools they need to launch their working careers with confidence.
For universities, we provide a Career Centre platform that integrates within the institution's intranet system and a mobile app to help support students access the service, resources and job vacancies that are personalised to their profile.
For companies, we offer an online solution to boost employer branding, tailored to the graduate and young talent market and the ability to multi post content and job vacancies via the intranet sites, perfectly targeting the most relevant candidates.
For students, they can build a profile within the intranet site that allows them to engage with their university career service, employers and access information and advice that will help them to choose their career path and discover opportunities across Europe.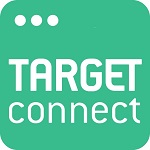 TARGETconnect
Delivering world-class graduate outcomes
Built in collaboration with world-leading universities, TARGETconnect puts the tools in place to boost the efficiency of busy student services to enhance the student experience, maximise career readiness and improve employability outcomes. TARGETconnect is a solution from GTI.

*** Unsure if you qualify for the member price? Check if your organisation is an ISE member > ***