Description
---
ISSA-UK
Security in the Spotlight Training Day
HQS Wellington, River Thames
London, United Kingdom
Wednesday 13th July, 2016
FREE FOR ISSA-UK MEMBERS
(5 CPEs on attending)
In the Dragons' Den event, ten security software/solution vendors battle it out for the best Supplier and best Product prizes, as voted by you the audience. We offer each vendor a 10 minute speaking pitch to tell us what makes their product the best, in a fast-paced and lively environment. This unique format enables delegates to understand existing and emerging technologies on the market, and each Dragon will have a stand so you can find out more about their solutions.
After hours, we will enjoy a networking drinks reception and stand up comedy from Jim Shields at Twist & Shout on deck and sample the British weather at it's finest (we hope!)
Please note to sign up for ISSA-UK membership, visit: issa-uk.org
---
Keynote Speakers - we are delighted to welcome our keynote speakers: Ian Glover, Professor Rick Chandler, Dr. Jessica Barker, Thomas Fischer

---
Our Dragon's Den Participants and Sponsors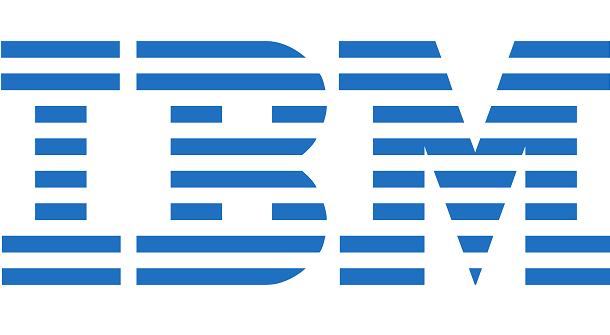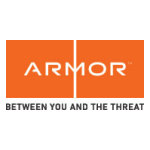 ---
Agenda
09:30 Registration, Coffee and Networking
09:50 Welcome - Gabe Chomic, President ISSA-UK. The President will open the event and share the house rules - the event will run under Chatham House Rule for the privacy of our attendees.
10:00 Opening Keynote Speaker 1 - Dr. Jessica Barker, Director, JL Barker Ltd
With a background in sociology and civic design, Dr Jessica Barker specialises in the human side of cyber security. As an independent consultant, Jessica is engaged by FTSE100 companies, central government and SMEs across the defence, health, financial and retail sectors to advise organisations how they can keep their information safe while getting the most out of it. Jessica's consultancy work involves leading and delivering information security audits, from which she develops roadmaps which take organisations on a journey of improved cyber security maturity. Jessica also specialises in learning and development packages which raise cyber security awareness and improve behaviours.
11:00 Dragons' Den Session 1 - IBM, Qualys, Twist & Shout, Onapsis, PenTest Partners
12:00 Coffee break and networking in mini exhibition area

12.20 Keynote Speaker 2 - Ian Glover, President, CREST,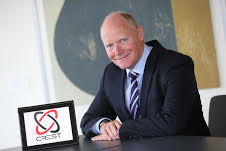 'Identify, Intervene, Inspire - Helping young people to pursue careers in cyber security, not cyber crime'

Recent events have provided evidence of the extent to which young people can become involved in cyber crime. In September 2015 representatives from CREST member companies met the National Crime Agency's National Cyber Crime Unit (NCA NCCU) to assist the NCCU's efforts to prevent young people being tempted to participate in illegal online activities.
This presentation will describe the pathway and contributing factors that can lead young people toward illegal activity and describes how the industry and law enforcement are working together to provide positive intervention activities and help to redirect young peoples' attention to a legitimate career in this exciting and challenging industry.
Ian Glover has worked in the IT industry for the last 40 years and has been working in information security for the last 36 years: and has enjoyed nearly every minute of it. As President of CREST he has taken it to a position of influence in the technical security industry. He has been instrumental in a significant number of major initiatives in the cyber security industry.
13:20 Buffet lunch and networking
14:20 Dragons' Den Session 2 - Armor, Galaxkey, Thycotic, Cyber Strata
15:20 Keynote Speaker 3 - Professor Rick Chandler, Board Member, EEMA - The European Association For e-identity & Security - European borders – "Proving Identity Matters"
Rick has had a broad career in Aerospace and Engineering technologies securely connecting devices and people from deep sea to outer space.
Rick was elected to the EEMA Board in 1996 and has held roles including Chair of the Wireless and Internet Workgroups (With 4 IEFT WG Co-ordinators). He also chaired the UK Electronic Business User Forum.

He was an early champion of Mobile Working having given the Keynote at the UK's first conference on the subject in the 1980's when he was Product Director for the UK's largest retail PC chain. The impact of Mobile in our lives has exceeded his predictions then but the lack of infrastructure continues to disappoint him. Since then he has held roles leading Design and Build teams for Mobile Infrastructure in 3 countries. He worked for BT in mobile and Security and his final role was at CISO level for 720 sites around the World.
He is currently running his own IoT consultancy practise for over £7Bn Smart Infrastructure. Rick regularly judges UK and Global Awards in IoT and Smart Cities and in addition to EEMA he Chairs the Communications Management Association.
15.50 Coffee and networking break
16.00 Closing Speaker - Thomas Fischer, ISSA-UK
Brief:
Threat Hunting refers to proactively and iteratively searching through networks or datasets to detect and respond to advanced threats that evade traditional rule- or signature-based security solutions. But what does that really mean? And what real impact does it have on the security team? More and more security data is being produced and usually aggregated into a central location or body to hopefully take quick and informed decisions on attacks or compromises amongst a mountain of data.
What if a more thoughtful and intelligent way of generating alerts could draw an analyst attention to the right place at the right time? We will explore this theory and establish working foundations for implementing an intelligent threat hunting model.
BIO - With over 25+ years experience, Thomas has a unique view on security in the enterprise with experience in multi domains from policy and risk management, secure development and incident response and forensics. Thomas has held roles varying from security architect in large fortune 500 company to consultant for both industry vendors and consulting organisations. Thomas currently plays a lead role in advising customers while investigating malicious activity and analysing threats for Digital Guardian. Thomas is also an active participant in the infosec community not only as a member but also as director of Security BSides London and ISSA UK chapter board member.
16.30 Awards Presentation - 'Best Supplier' and 'Best Product' from the Dragons'
Den session - Gabe Chomic, ISSA-UK President
16.45 Networking Drinks sponsored by Qualys, Canapes sponsored by United Konsultants, Prize Draws on deck with stand up comedy from Jim Shields from Twist & Shout!
19:30 Event Close
Note: Registrants should be aware that photographs may be taken at any ISSA event. ISSA may use these photographs for marketing and promotional purposes, including inclusion on the ISSA Web site and in ISSA publications. By completing the registration process, registrants consent to ISSA taking such photographs and using them for such purposes
Organizer of Security in the Spotlight Training Day Onboard HQS Wellington
ISSA-UK is one of ISSA's largest chapters, and provides networking events and educational opportunities to our member base in London. Gabe Chomic was elected President in 2015, and chairs our events.
ISSA was founded in 1987 and is the longest standing association for cyber security professionals globally, with over 12,000 members.