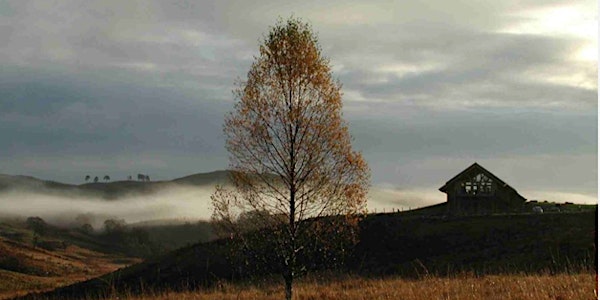 SEDA Conference / AGM 2019 on Speyside: Blending Ecological Practice
Description
SEDA invite you to their 2019 Conference and AGM, Blending Ecological Practice: Dialogues, Wood and Water, based around Forres on Speyside.
The way we make projects today pushes people into distinct specialisms: makers, designers, suppliers, or users. Artists, engineers, architects, landscape designers or ecologists. This year for the SEDA Conference, we we will be presenting people and projects with particular ecological approaches using interdisciplinary methods, to investigate how the goal of making projects with a positive contribution to their environments can benefit from a blurring or combination of roles. From designer-builders, to ecologist engineers, to client designers. There will be an emphasis on ongoing practice in the Highlands and the north east of Scotland, harnessing the resources of the land and the people who live and work in it, and local practices that draw on this in their work.
This year we be based at beautiful Newbold House, a community run meeting facility and retreat just outside Forres, which we will have the use of for a day. This means, in addition to their providing home cooked, local produce (with an option of an evening meal there on the Friday night), we are also able to offer rooms for upto 20 people in the house, plus several camping pitches in the gorunds just outside, both with a breakfast. We hope this will encourage members and interested people to stay on to informally discuss your work, ideas and what SEDA could be doing, between the weekend's events. It's a lovely place to spend a couple of days, both Newbold and Speyside, so we encourage you to join us for Friday evening if you can, as well as joining in on the talks and visits.
All SEDA members are invited to attend the AGM on the Saturday, at roughly 10-11am, with a Saturday ticket.
The full programme is to be confirmed, but so far it includes:
Makar Construction and Design Workshop, with Neil Sutherland (first event at 11.30 on Friday)
Dr Gemma Jones, and Sheena Raeburn of Ian Whyte Associates, on Building with Nature
Duneland Co-housing at The Findhorn Foundation, with Giilies McPhail of John Gilbert Associates
Logie Sawmill
Gibbins House Kinloss, by Makar
Ecological approaches to hydro Management with Adrian Loening
Sustainable approaches to future food production with Ulrich Loening
Ticket prices include lunches on one or both days, plus the speakers, visits and refreshments. Friday night dinner and accommodation (bed or tent pitch) are additional extras per person, see the notes in each case.
Please note no transport is provided, and a car will be needed to get between most venues. So first, if you are intending to drive up and have spare seats others can use so we can share the vehicles available, please can you let us know, preferably by a week before the event. We would really appreciate if you can! Particularly if you will already be there to meet at 10.30-11am in Inverness and can help transport some people coming by train to the first venue.
If you are coming by train, it is planned for events to start at 11.30 at the Makar workshops outside Inverness, and you can get to Inverness we would hope to be able to pick up some people from there about 11am. If that isn't possible, you can also get the train straight to Forrres, and could meet the rest of the group there around 2pm. It is about 1.5 miles from Forres Station to Newbold House, so we might be able to provide limited pick ups, or it may be easier wiht a short taxi ride. In any case, whether you need to be picked up or not, or whether you are looking for a lift between venues, please can you send us an email to confirm that you are looking for lift over the weekend.
So we really look forward to what should be a great weekend and discussing how we can make ecological design work, and plan what SEDA should be doing, at a time when it is needed urgently and we can find ways to make it the obvious and clear thing to do in the future.
Organiser of SEDA Conference / AGM 2019 on Speyside: Blending Ecological Practice
SEDA was formed in 1991 to share knowledge, skills and experience of ecological design. SEDA is a network and links those seeking information and services with those providing them.  SEDA has over 200 members predominantly in Scotland: academics, architects, artists, builders, planners, students, ecologists, landscape designers, materials suppliers, woodworkers, and many more concerned with design for a sustainable future.