In conversation with Dr Amit Patel including live Q&A session
About this event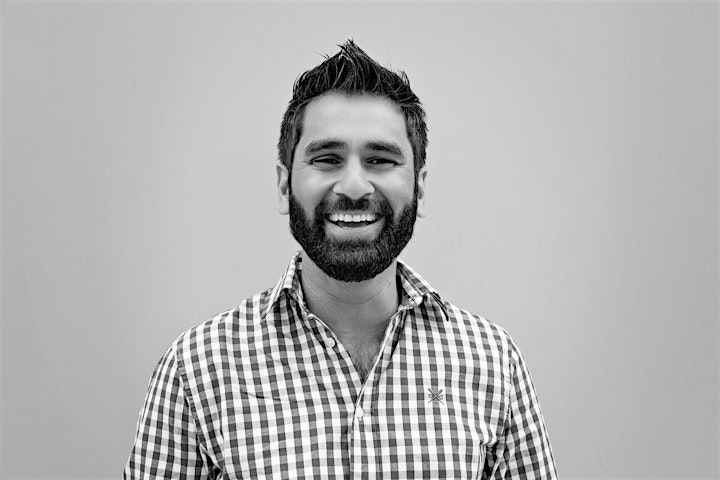 Committed to achieving greater representation of disabled people across all areas of life, Amit strives every day to challenge himself and challenge other people's perceptions of disability. Dr Amit Patel is a best-selling author, diversity, equity and inclusion consultant, motivational speaker, disability rights campaigner and sits on the Board of Trustees of the Vision Foundation, London's sight loss charity. Amit is registered severely sight impaired (blind) since 2013.
In this live talk, Amit aims to inspire the students to think about the importance of using all of their senses and how difficult moments can create the most exciting opportunities. The students will be encouraged to think about the creation of the SEE MONSTER how the visual elements are only one part of this unique experience. Please visit the learn page of our website for KS3 lesson packs that accompany this talk where students can create their own SEE MONSTER soundscapes in the classroom! This talk will be hosted by Rachel Millett, SEE MONSTERS Education and Learning Producer (this talk is suitable for ages 11-18).
Key Curriculum Links: Science, Music, Art, PSHE, Employability Skills
UNBOXED: Creativity in the UK is a once-in-a-lifetime celebration of creativity, taking place across England, Northern Ireland, Scotland, Wales and online from March to October 2022.
We're lifting the lid on 10 awe-inspiring new ideas, shaped across science, technology, engineering, the arts and mathematics by brilliant minds working in unexpected collaborations. Unmissable events and unforgettable experiences are coming to places and spaces right across the UK: from coastal towns and city centres to breathtaking areas of natural beauty.
You'll be able to experience UNBOXED in person, on TV, on radio and online – entirely for free. And we want you to get involved in every part of this extraordinary year: diving into our UK-wide learning programmes, taking part in workshops and special events, even playing a central role in bringing one or more of these 10 astonishing projects to life.
Take a thrilling multimedia ride through 13.8 billion years of history in About Us, and get planting as Dandelion reinvents the harvest festival for the 21st century. Unleash the limitless potential of the mind in Dreamachine, fast-forward three decades with GALWAD: a story from our future and become one of 20,000 'Lumenators' lighting up our wild and beautiful places in Green Space Dark Skies. You can explore the solar system right here on Earth in Our Place in Space, tour a magical forest in the heart of the city with PoliNations, and climb aboard a repurposed North Sea offshore platform in SEE MONSTER. StoryTrails is animating and amplifying the hidden histories of our towns and cities – while Tour de Moon is a major festival created in collaboration with our lunar satellite.
UNBOXED: Creativity in the UK is the biggest and most ambitious creative programme ever presented on these shores. It's funded and supported by the four governments of the UK, and is co-commissioned with Belfast City Council, Creative Wales and EventScotland. Join millions for this landmark exploration of how creativity – our creativity – has the power to change the world.
SEE MONSTER CAREER INSIGHT TALKS:
Talks will be live streamed from the Barco Suite at Weston College, a virtual classroom with capacity for up to 30 'classes' to participate virtually. The talks are designed to be interactive, and there will be an opportunity for your students to ask questions during the session. Once you have booked, you will receive a link (like a zoom link) for your school or class to connect in and watch the live event. All from the comfort of your own school.