Join the Salisbury Centre Seed Library for our first community event: a workshop on community seed sharing, Seed Circles, and a seed swap!
About this event
We are excited to invite you to an afternoon in the thriving food growing garden at the Salisbury Centre for the first community event of our new Seed Library Project.
As well as beginning the Centre's seed library, we will explore creative ways to start community seed saving and sharing as part of building resilient communities!
Together we will:
Learn some tricks and tips about saving our own seeds - which plants to save from, how to store the seeds, and what to consider when sharing seeds.
Discuss everything you need to know about setting up, being part of and running Seed Circles. This might be a chance to start some new sharing circles in Edinburgh!
Chat about different seed sharing options - from seed swaps to public seed sharing boxes and seed libraries. We'll also have a think about the role the Edinburgh Seed Network could play in facilitating this.
We will end the afternoon with a seed swap, so bring any (ideally open-pollinated) seeds you would like to share or deposit at the new seed library.
Come prepared for any weather and bring whatever you need in snacks and drinks. No previous experience necessary and all contributions are welcome. If you have any questions, feel free to get in touch and email hannah@salisburycentre.org.
We look forward to seeing you soon!
-----------
This workshop is free but spaces are limited to adhere to Covid-19 safety measures. Make sure to book your spot! Please only attend if it is safe for you to do so. If you become unable to attend, let us know and cancel your ticket to allow someone else to take your spot.
Workshop made possible by the Edinburgh Council Community Grants Fund (South East Locality)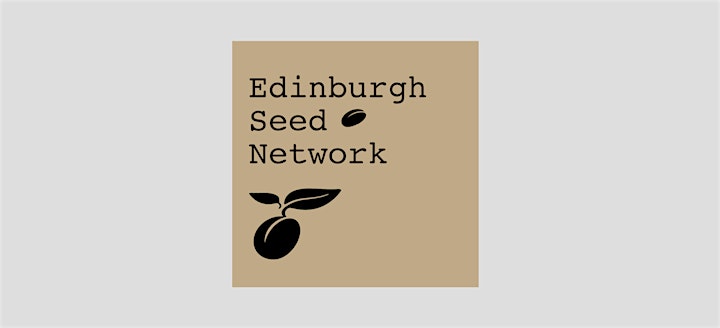 Organiser of Seed Sharing Workshop and Seed Swap