Description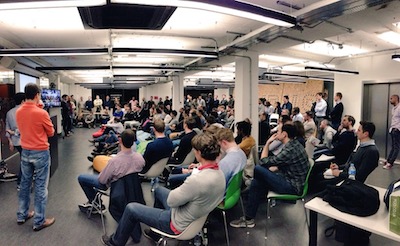 At Seedcamp we get excited by great founders with a big vision. Inherently we've always been sector agnostic and that certainly isn't changing, however there are certain industries that really excite us, one of these is FoodTech.
Having invested in Pronto, Winnow and Farmhopping, we're keen to deep dive into this space, hear from some exceptional players and discover more startups that operate in it. In order for us to do this we're partnering with the pioneering Food Startup School and the first of it's kind London Food Tech Week (LFTW). LFTW is all about facilitating disruption of the food ecosystem via technology and tackling challenges in food and agriculture by bringing together the big and small players.
London Food Tech Week will also highlight the innovators, movers and shakers of the ecosystem. For more details about the week visit their website: http://www.foodtechweek.london/
We can't wait to meet you!
The Seedcamp Team