Description
Seeking Serendipity through Digital Invention
As part of the FutureEverything Summit of Ideas & Digital Invention this workshop will focus on serendipity and its widely-noted influence on innovation in creative and technology design, art and business practice.
Our research on the nature of serendipity, conducted as part of a £1.82m UK-research-council funded project called SerenA, has found that there are several actions and attitudes of mind that can increase the likelihood of serendipity. These include varying routines, being observant, making mental space, relaxing boundaries, drawing on previous experiences, looking for patterns and seizing opportunities.
The workshop allows participants to learn about these actions and attitudes of mind and apply them (as part of a co-creation session) to the design of novel digital products, systems or services aimed at creating opportunities for serendipity. The workshop will conclude with a plenary discussion aimed at identifying the challenges of designing to create opportunities for serendipity and exciting future opportunities for doing so.
The workshop will provide prototyping materials, the workshop outcomes and teams will be credited and published (with permission) on our project blog www.serena.ac.uk
Who is it aimed at?
Artists, designers, creative practioners, computing, IxD and HCI specialists, ethnographers, digital agencies/community/developers, curators, librarians, architects and planners.
This event is open to all FutureEverything delegates. If you would like to take part, please register on this page.
Workshop Speaker and Facilicators
Mel Woods (SerenA at University of Dundee)
Dr Stephann Makri (SerenA at UCL)
Outline Schedule
10.30 Welcome Introductions and Intuitive Connections.
10.40 'What is Serendipity?' the process and essence.
11.20 '7 Strategies for Serendipity'
11.50 Co-Creation Session: Mash-up Strategies and Situations
12.30 Show and Tell
12.45 Plenary
Getting there http://futureeverything.org/summit/visitor-information/
Twitter hashtag #i_serena
The SerenA Project is funded by the Research Councils UK Digital Economy Theme is supporting research to rapidly realise the transformational impact of digital technologies on aspects of community life, cultural experiences, future society, and the economy.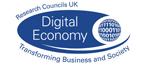 Organizer of Seeking Serendipity through Digital Invention
'StoryStorm' is funded by The Digital Economy 'Communities and Culture' Network+ (CCNetwork+) facilitates research, knowledge exchange and innovative connections in one of four challenge areas identified by theEPSRC. We explore digital transformations, bringing them together with a wider public through direct engagements, innovative methods and digital resources.
The project is also supported by the RCUK Digital Economy SerenA Project, Investigating Serendipity for Researchers.