Description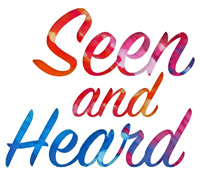 Encouraging and equipping children's ministry
Come to the Seen and Heard conference on Saturday 24 September 2016 to be encouraged and equipped in the valuable work that you do. Here's what you can expect:
• Get tips and ideas from experts in workshops
• Discover great ministry resources in the exhibition
• Be inspired during the main sessions
• Connect with other people doing similar work
The Seen and Heard conference is for anyone who does Christian work with children, including Sunday school, school groups, assemblies and holiday clubs.
Tickets include lunch, refreshments and all sessions, including two workshops.  Group discount available please email seenandheard@psandgs.org.uk
PROGRAMME :
8.45am -- Welcome coffee and networking

9.30am -- Opening keynote and worship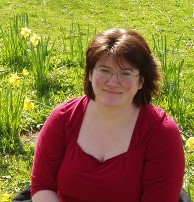 Rachel Turner is our keynote speaker and she will be talking about how children's ministry is crucial to the building of God's kingdom.  Rachel is the Parenting for Faith Pioneer at Bible Reading Fellowship. She has written four books to equip parents to help their children connect with God, including Parenting Children for a Life of Faith and Parenting Children for a Life of Purpose. She has been a children's pastor, youth minister and family life pastor for over ten years and regularly consults and lectures in churches. 
10.45am -- Coffee and networking

11.20am -- Workshop 1 (choose from eight, details below)

12.20pm -- Lunch
1.30pm -- Panel discussion on childhood today
Sue Palmer and Katie Brown will be discussing what life is like for children today. They will be sharing from their experience and expertise how childhood has changed in the last twenty years, and how best to connect and engage with today's children.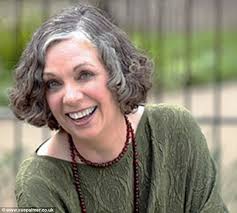 Sue Palmer, a former headteacher in Scotland, has written more than 250 books, TV programmes and education software. She is an independent consultant to many organisations including the UK Department for Education and Skills, the National Literacy Trust and the BBC. She is the author of the bestselling and highly influential Toxic Childhood and Upstart: The case for raising the school starting age.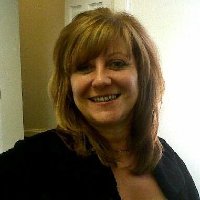 Katie Brown is Head of Participation and Education for the Children and Young People's Commissioner Scotland. Her job is to make sure that all children in Scotland know about their rights and how we can make Scotland a better place for children and young people. Find out more at www.cypcs.org.uk. 
2.15pm -- Workshop 2 (choose from eight, details below)
3.15pm -- Coffee and networking

4.00pm -- Closing reflection

A chance to reflect on and celebrate what we've seen and heard over the day. 
4.30pm -- Finish
WORKSHOPS:
How to make a multi-age group effective (Claire Benton-Evans from Episcopal church; communicating with different ages, programme development)
How to cast a vision for children's ministry (Paula Morton from Urban Saints; communicating with church leaders, volunteers, strategy)
How to talk so children listen and listen so children talk (communication, language, development_
How to encourage children to worship and pray (Reuben Addis from Messy Church, worship, prayer, creativity)
How to show the bible is alive and relevant (Martin Boyd from SU; programme planning, bible games and activities, language)
How to help children discover who Jesus is (Esther Bailey from SU; outreach, communication, faith development)
How to serve the children in your local community (Esteem team from SU; school engagement, service, holiday clubs)
Find out more and stay up-to-date with the latest speakers, sessions and workshops on our Facebook page.
Seen and Heard is supported by the following partners: Ps & Gs, Care for the Family, Fischy Music, Scripture Union Scotland, Scottish Bible Society and Urban Saints Scotland.